Forget the box! Make chewy granola bars homemade.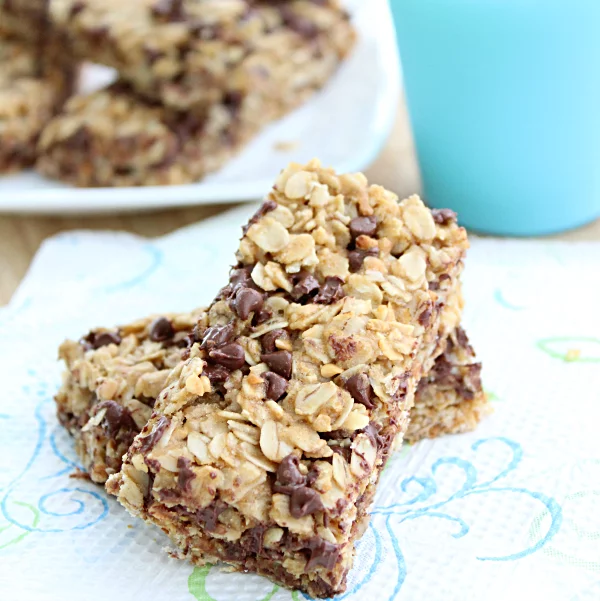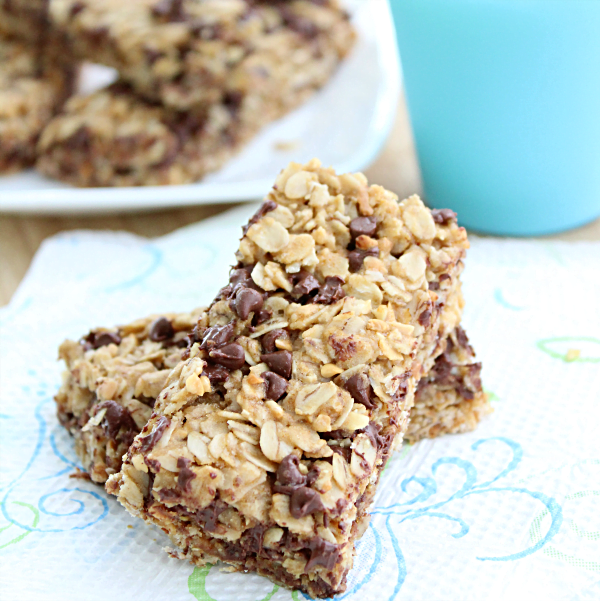 This is something that at one point in our household, was purchased in mass quantities.
Granola bars.
My family can go through boxes of these in a week and guys, that can get costly. While I do admit, I still buy a few boxes when they go on sale. However, this homemade version is a great way to cut back on that cost and they do taste a bunch better .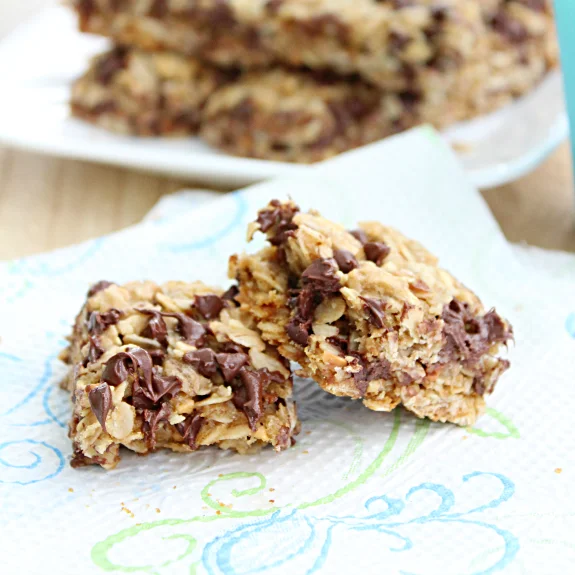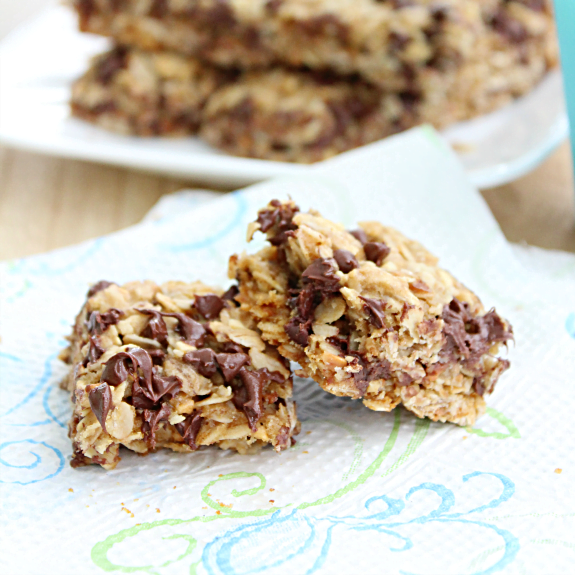 Main Ingredients Needed:
Rolled oats
Flour + Baking soda
Vanilla
Coconut oil
Honey
Brown sugar
Chopped mixed nuts
Mini chocolate chips
Melted Coconut Oil: Be sure to cool it slightly before adding it to the mix.
No Honey on Hand? Use pure maple syrup instead.
Brown Sugar: If desired, you can use coconut palm sugar as a substitute
Add Ins: These are completely versatile! Our granola bars are made with mini chocolate chips and a variety of chopped mixed nuts. However, you call add in your favorite nuts or baking chips to your taste preference.
A Few Ideas for Add Ins:
White or dark chocolate baking chips
Chocolate chunks
Mini candy coated baking bits ( ex: M & M's )
Shredded coconut
Pecans
Cashews
Peanuts
Walnuts
A FEW RECIPE NOTES:
Be sure not to over bake your bars. They will see soft when remove from the oven, but, will firm up as they cool. You want them to be just golden brown when they are completely done.
Storage: Store any leftover bars in a covered container. These are best if they are eaten within a week and stored at room temperature. If the temperature is really warm or humid in your area, I do recommend storing in the refrigerator.
Freezing? These bars can be frozen for future eating. Keep them in a freezer safe, covered container or storage bag. When you are ready to eat, simply defrost. They will stay good in the freezer for about 2 months.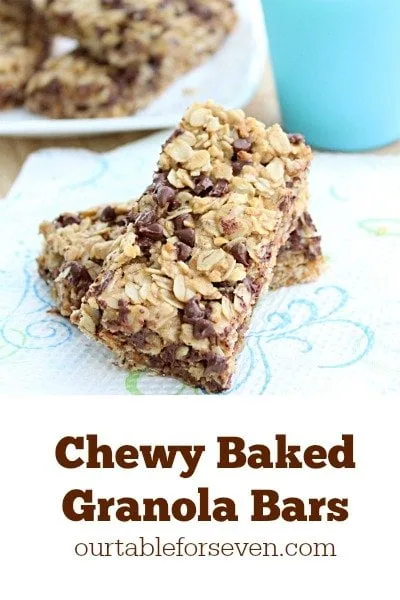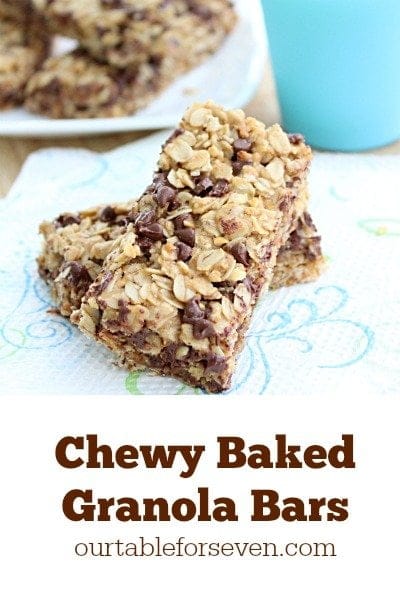 Love Granola? Try these too: