Skip the bottled version and make creamy ranch dressing right at home!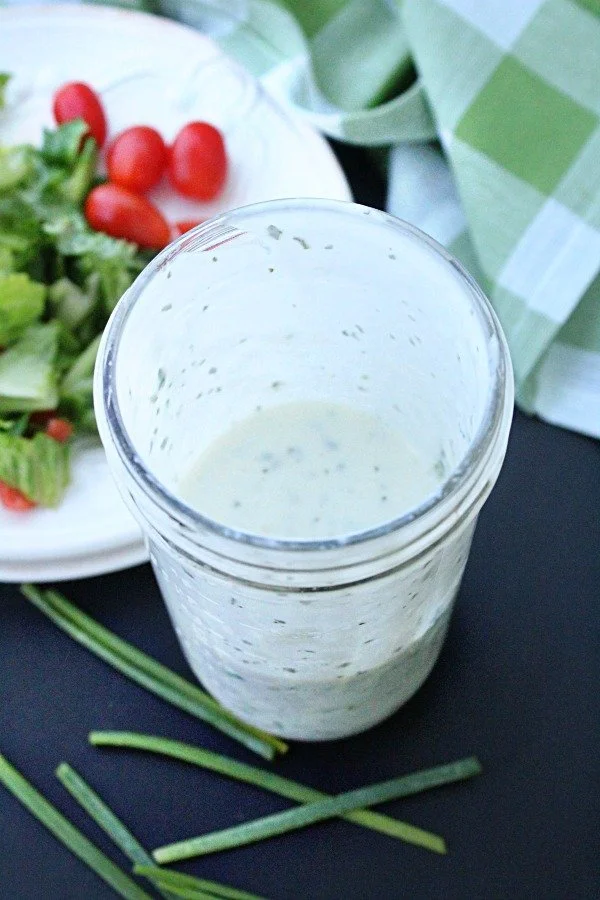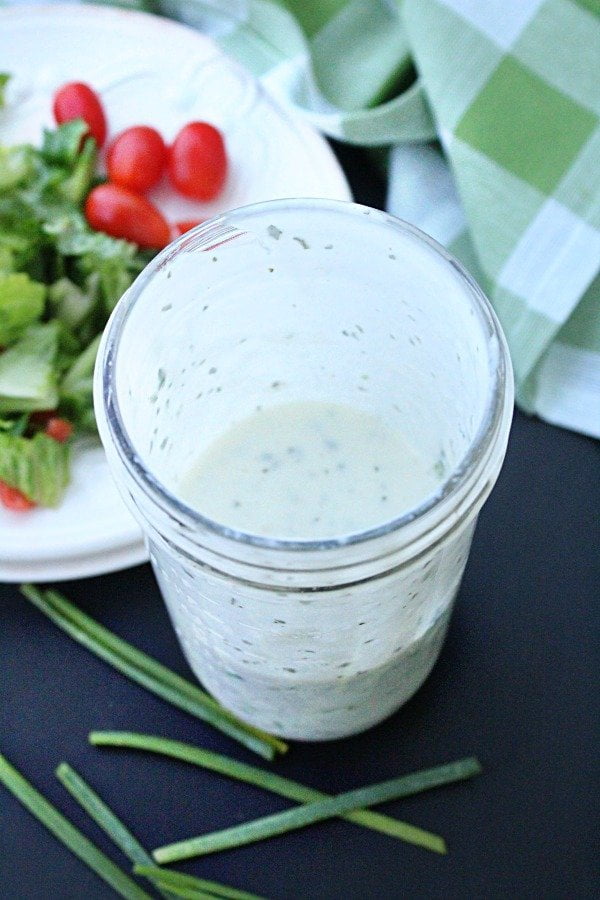 Ingredients Needed:
Plain Greek yogurt
Buttermilk
Oil
Lemon juice
Chives
Parsley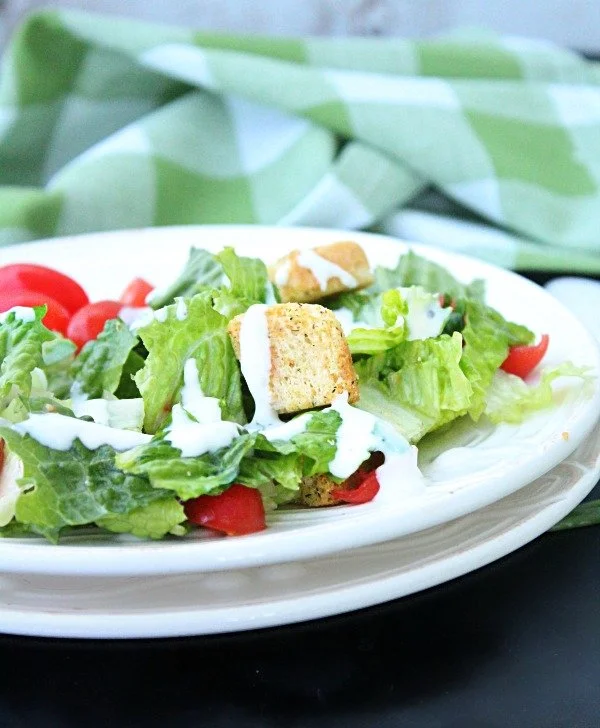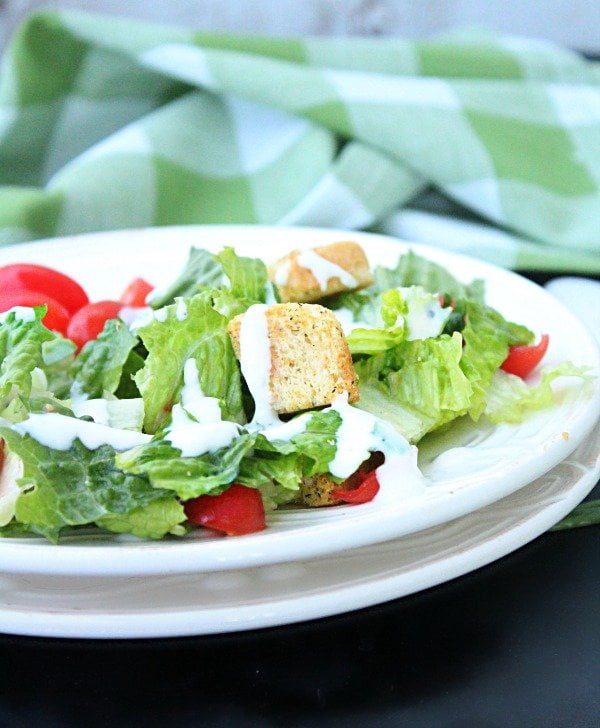 Buttermilk: None on hand? Whisk together 1 cup of milk with 1/4 cup of lemon juice or vinegar. Let it sit for 5 minutes. Continue with recipe as noted.
Chives + Parsley: Fresh or dried will both work. Simply adjust to your taste preference.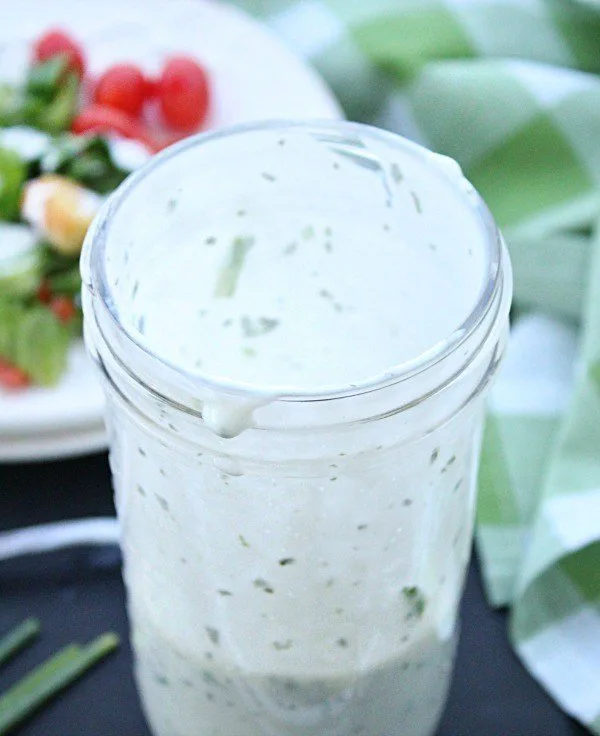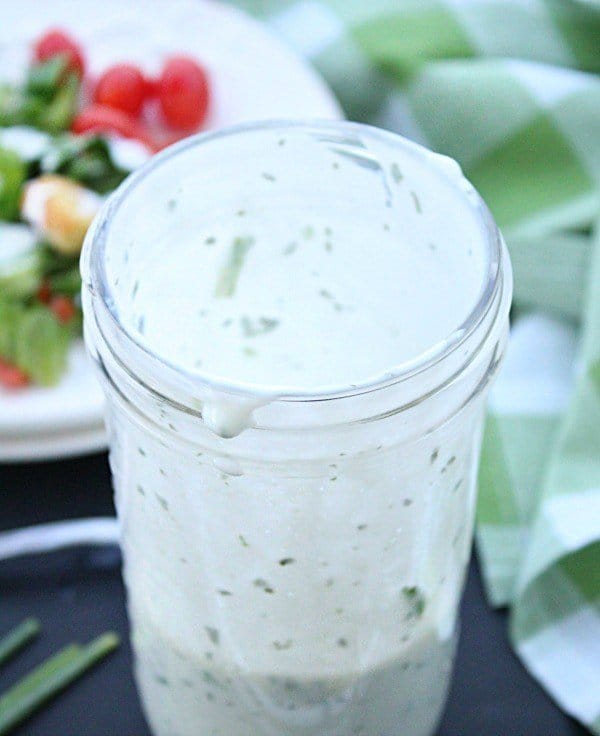 How to Make + A Few Notes:
With a blender, food processor or stick blender, mix all the ingredients until smooth.
Your automatic counter top appliances will work best for this dressing. However, if you don't have one of them, simply whisk everything together until fully combined and smooth.
Be sure to keep your dressing in a covered container in the refrigerator. Use it within 2 weeks.