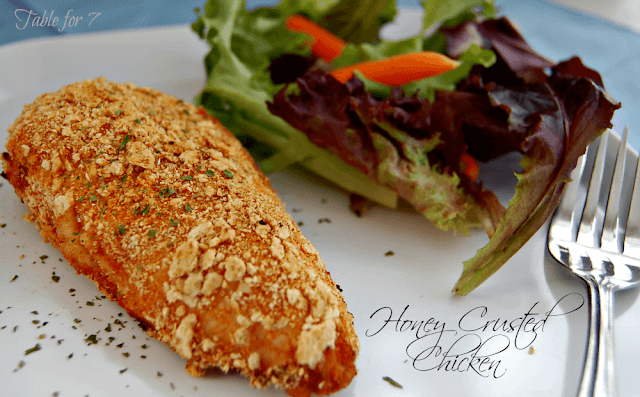 Honey Crusted Chicken–Sweet with a bit of crunch! Boneless chicken breasts coated in honey and crackers. A delicious and healthy option for dinner.
You guys know of my family's chicken obsession.
We eat it like it is going out of style.This in turn, leaves me constantly searching for chicken recipes that will fit our menu. Mr Plain was such a sweetie and search a bit for me and he actually found this one. Straight from the Mayo Clinic site.
You know what that means? It's healthy! Yes..healthy.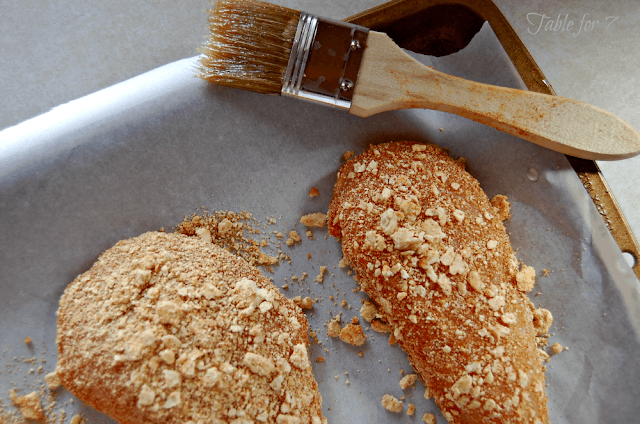 Here's the stats: 1 chicken breast- 224 calories and 3 grams of fat.
Pretty,nice. It's also delicious.
Crunchy on the outside, moist on the inside. This is another great one for a quick weeknight dinner. Prep it before and toss it in the oven when you are ready.
Love this one! It's a keeper.