All the delicious taste of a classic burger tucked into a tortilla, then, grilled. A perfect weeknight dinner!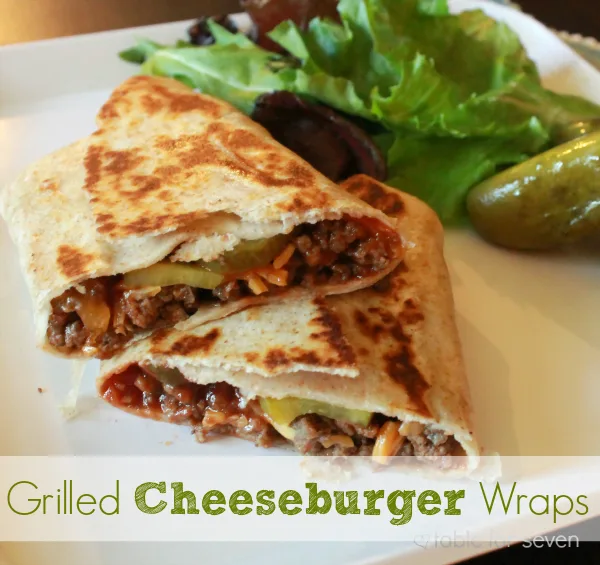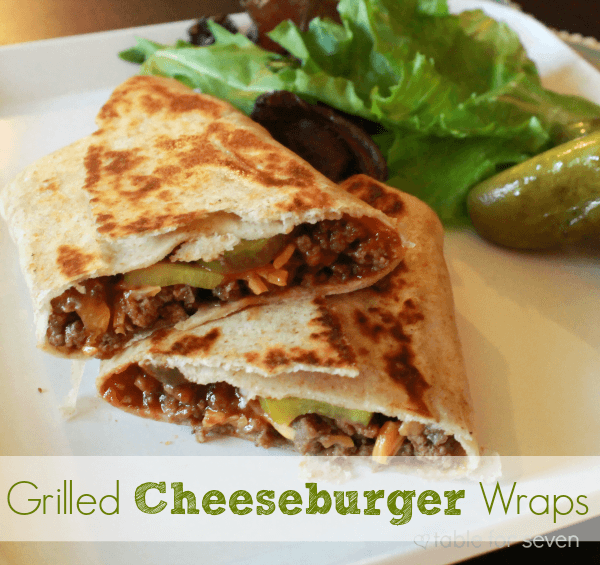 Happy Monday Guys!
Hope you had a lovely weekend. Ours was quite nice. We spent our Saturday apple picking and celebrating my nephew's birthday. What a great day!
The temperatures were a little high (no complaining this time..promise!), but, the kids had a terrific time and we came home with approximately 900 lbs of apples. Give or take. 😉
So, be ready..apples, apples and more apples coming in the next few weeks. 🍎 🍎
Today though..no apples. But, some very delicious cheeseburger wraps.
I have no clue why it's taken me so long to share these. I found them over at my bloggy friend, Kelly at Mostly Homemade Mom so very long ago and we've been loving ever since.
All the great tastes of a burger wrapped up nicely in a tortilla. You can also make a nice healthy version..low carb or whole wheat tortillas, skip the cheese or use ground turkey or chicken for little leaner option.
Whatever you chose..you and your family will be very, very happy.