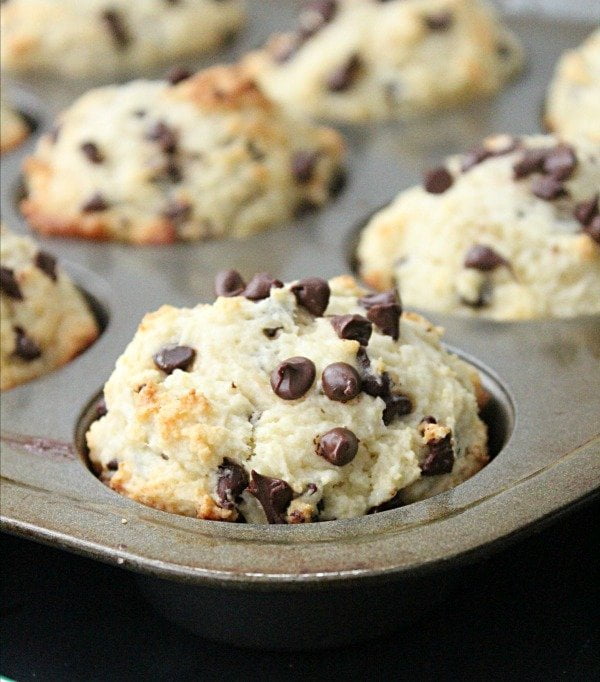 Chocolate Chip Muffins with Ricotta Cheese : Soft muffins loaded with mini chocolate chips and creamy ricotta cheese.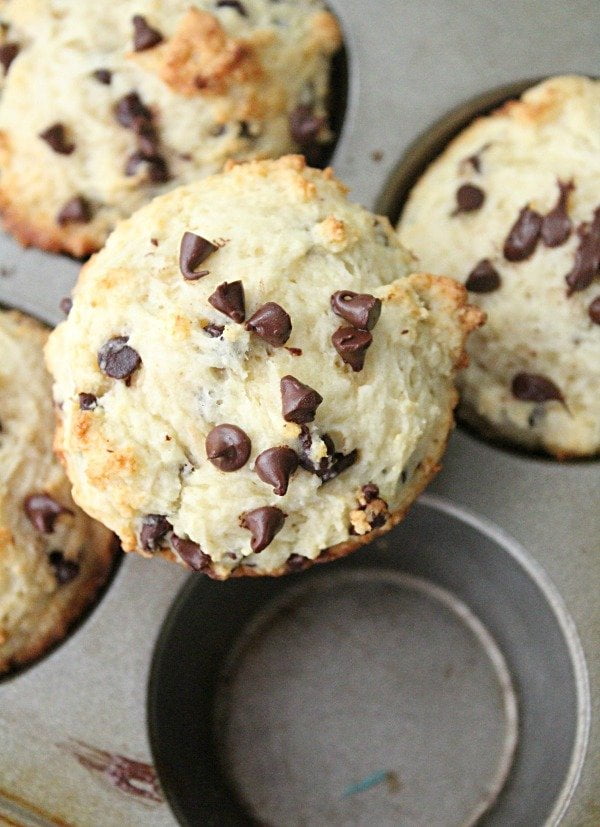 As mentioned previously, a few years ago, I gave Weight Watchers a try. It worked, but, sticking with a diet plan just doesn't work for me. While that particular plan didn't work out, it did lead me to one of my favorite food blogs, SkinnyTaste.
It was one of the first food blogs that I started reading on a regular basis. It's filled with all types of delicious, healthy recipes and they all included Weight Watchers points.These muffins are one of my favorite recipe finds on the site.
I originally shared this recipe back when my blog first started in 2011, and they remain our household favorite when it comes to chocolate chip muffins.
Soft, chocolaty, and the ricotta cheese gives them nice, creamy texture. Using the mini chocolate chips gives them just the right about of chocolate without being too chocolaty.
Wait! That's possible? 😲 😃
These Chocolate Chip Muffins with Ricotta Cheese will soon be your favorite chocolate chip muffin too!
Enjoy-