Baked Apple Cider Doughnuts are a fall favorite! Make the baked version of these classic doughnuts right at home.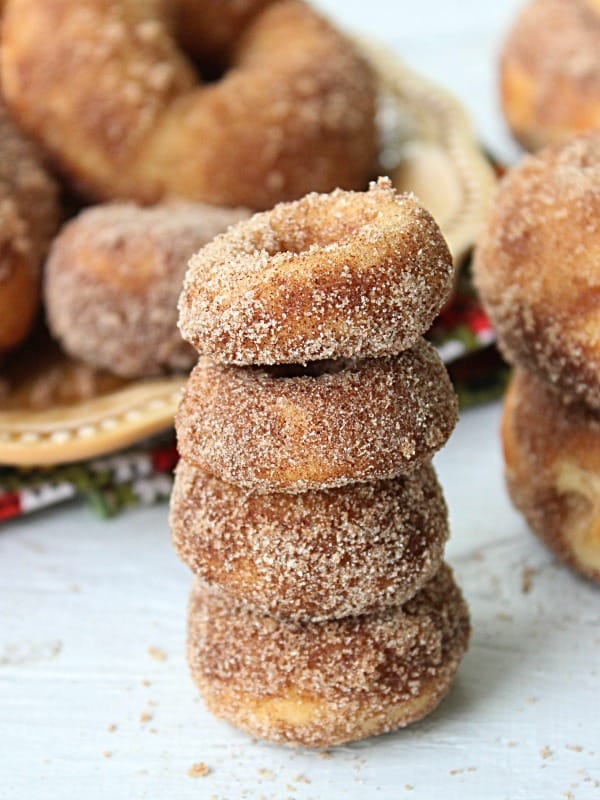 Every year, around this time, we take a day and go apple picking.
It's something we have done since my oldest was just a baby and still continues today, now, 15 years later. We are really fortunate to live in area where we don't have to go very far to find several apple orchards and everyone in the family really enjoys it,so,we like to keep the tradition alive.
Last weekend, was our annual trip and was another fun day. However, we do go to a new apple orchard and they did not sell apple cider doughnuts! 😱 My kids were shocked and in horror over this. I kid you not.
You would of thought they cut down all the trees in the orchard.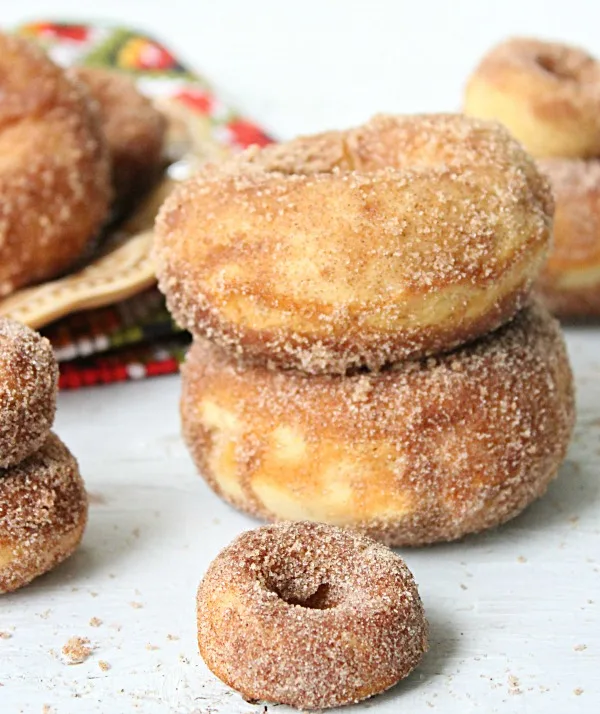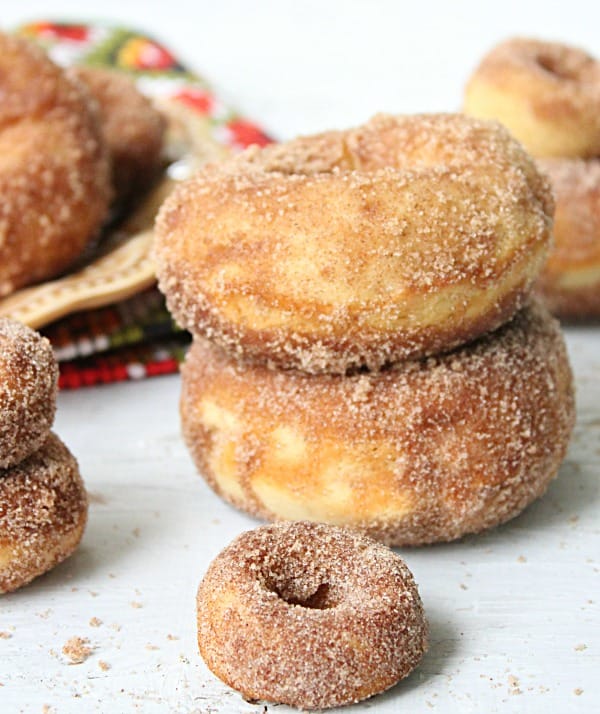 After reassuring them, that life would, in fact, continue, I decided to dig into my recipe archives and give these amazing cider doughnuts another share.
With these snazzy new pictures, comes a new recipe. Not too much different than the original, but, it just worked out better.
Now, if you don't have a doughnut pan, check out this >mini version or this regular size. Or..if you don't want to invest in a pan, check out this link. It will show you how to convert your muffin pan into a doughnut pan.
These doughnuts are pretty simple to make and taste delicious. A great sweet flavor with a buttery, cinnamon topping.
From this recipe, you get quite a few doughnuts. I made 24 mini doughnuts and 12 regular size doughnuts..so, lots of doughnuts to pig out on. 😉
These Baked Apple Cider Doughnuts are a fall treat that you don't want to miss!