Homemade baked doughnuts dipped in a sweet glaze. The added Greek yogurt lightens them up and gives them a soft texture.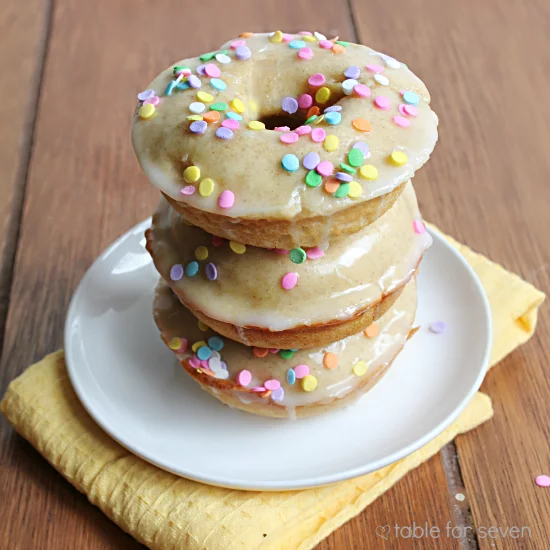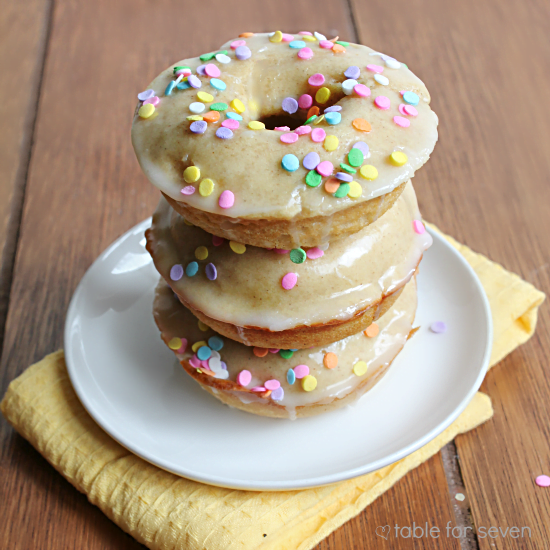 When my kids were in public school, doughnuts were usually just consumed on the weekends. Whether we stopped by the local bakery or I made them in the kitchen, they were strictly weekend food.
Not anymore.
We've been homeschooling for nearly a year now (holy cow, it's gone by fast!) and my youngsters have developed a bit of a doughnut habit. Now that our morning schedule is total freedom at most days (yay!), doughnuts are requested for breakfast at least once a week.
To be honest, I'm not really complaining. I mean, come on. It's doughnuts! What I am, crazy? My kids are so darn smart.
Some days, it's chocolate, some days, it's glazed, some days, they are fried instead of baked! Yes, we do live dangerously. This day we went with baked and glazed with a little twist.
These are soft and have a some Greek yogurt mixed in to lighten them up. They are delicious! A total hit with my doughnut-habit-forming children and of course, myself.
Make a few of these soon..I'm off to see what kind we are making next week!