All you need is two ingredients for this fun, delicious dip. Great for crackers, cookies or fruit!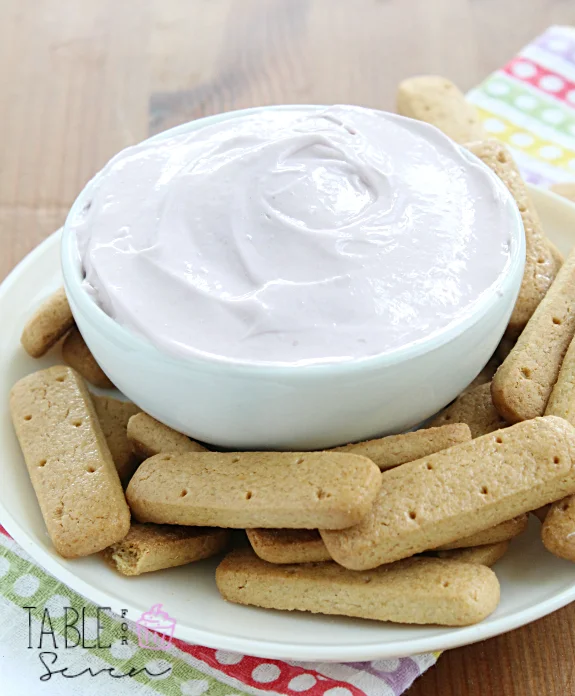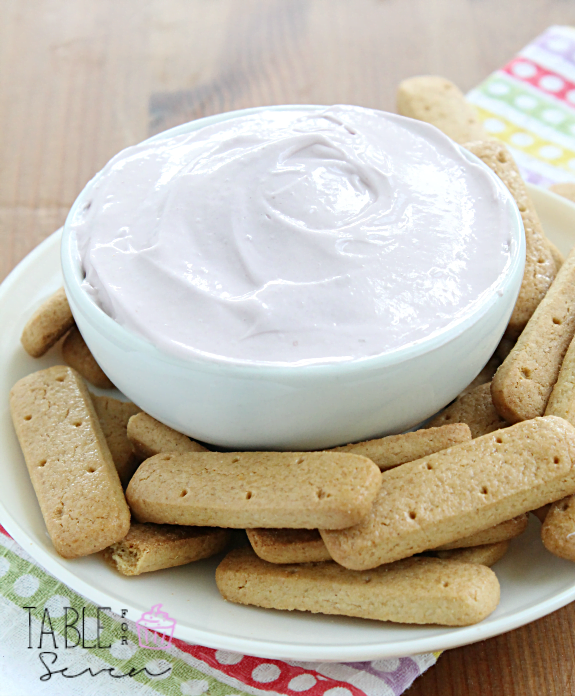 Happy 5th of July!
I hope, if you celebrated, your Independence Day was restful, fun, and safe. Our weekend was awesome. We went to 3 parades! Two of them were your average, small town parades. Lots of fire trucks and old, classic tractors. We brought home enough Tootsie Rolls and Dum Dum suckers to feed a small village.
The third was a boat parade on a local lake. That..was kinda a bummer. None of the boats had lights on them, the sun was just going down and we were a distance away. So, in turn, it just looked like nice people waving from their boats. You could kinda tell that they were decorated, but, how and what with is a mystery. We have to re-think that one next year.The kids did have a great time just playing on the beach…so,not a total loss!
Rounding everything up, it was a pretty great weekend. 🙂
How was your holiday? Do anything exciting or just stay home and relax?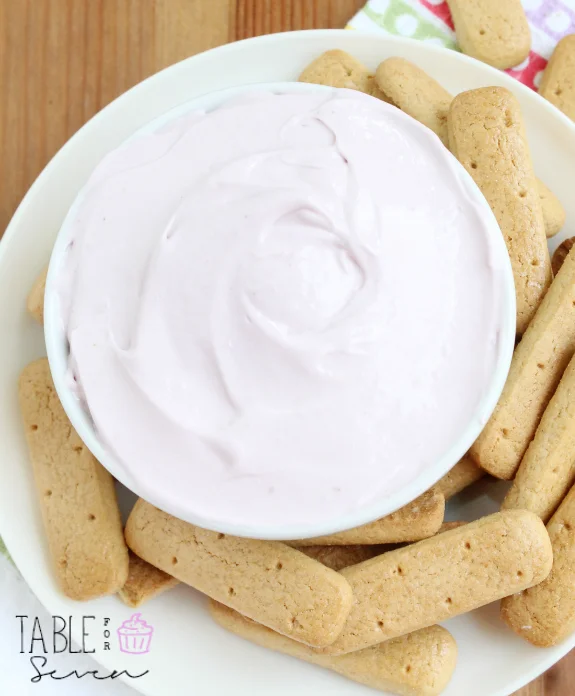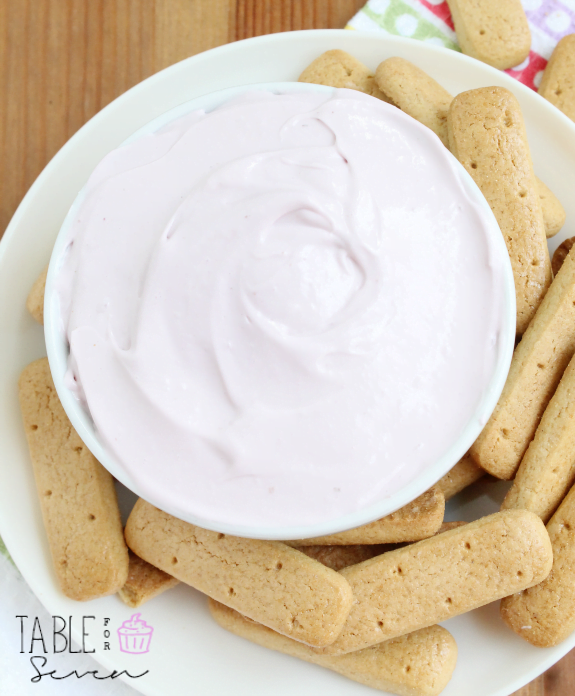 We are back in the food business today and have some fab dip for you guys.
This stuff is magically delicious and it's just two basic ingredients. Some marshmallow fluff and cream cheese.
For ours, I used Kraft Philadelphia Whipped Cream Cheese in Mixed Berry, but, any sweet flavor will work or even just plain. You also don't have to used the whipped version, regular will do just fine too.
Pair this Fluff Dip up with some graham crackers sticks, fruit or cookies and you have one fun and delicious treat!