Creamy homemade chocolate pudding made in just about 30 minutes with simple ingredients right from your pantry!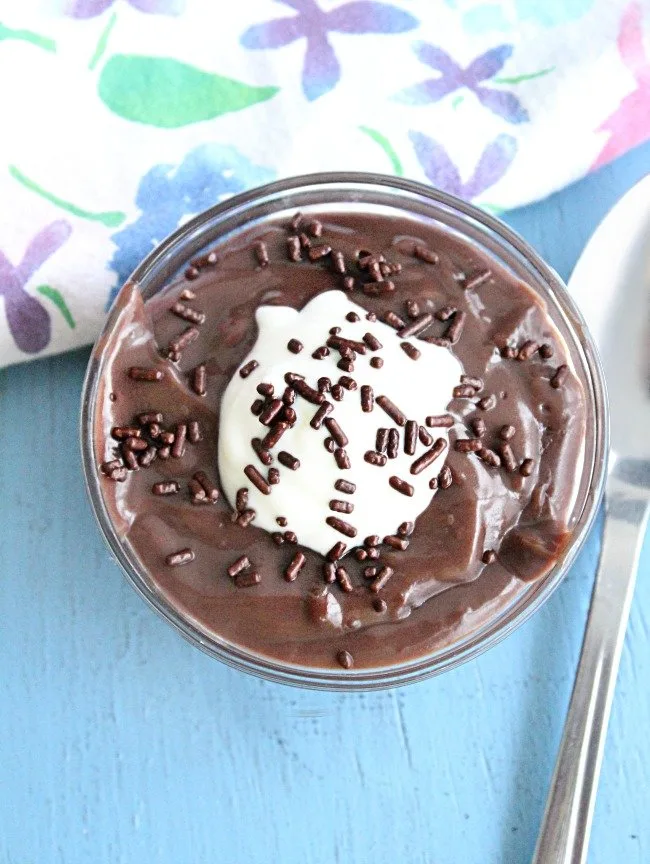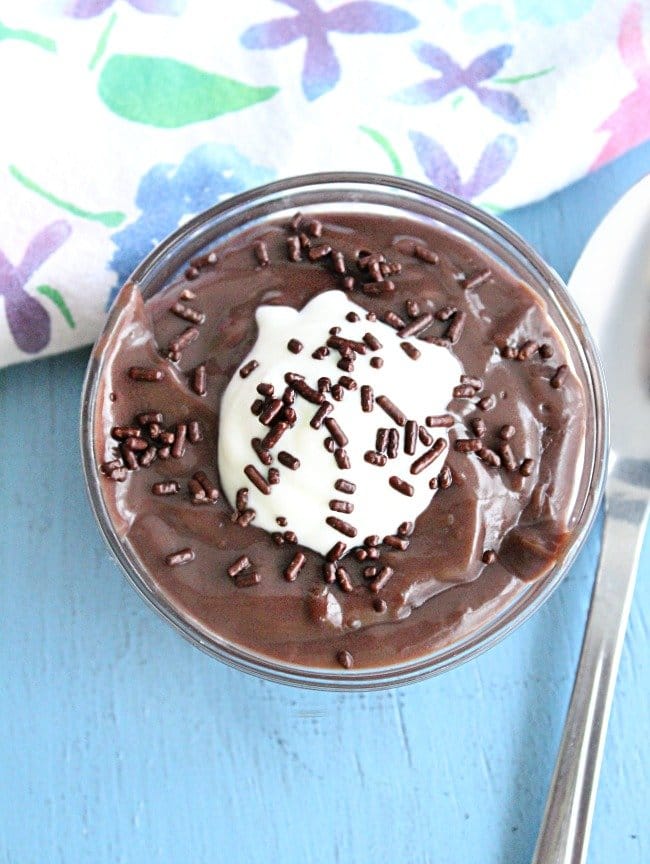 I have two homemade pudding recipes here on the blog. Both are delicious, but, do require ingredients that you may or may not have in your kitchen.
Now, if you have those ingredients, please, don't hesitate to make either of those puddings. But, if you don't, I have one for you today that requires a short list of ingredients and there's a pretty big chance they are sitting in your pantry right now.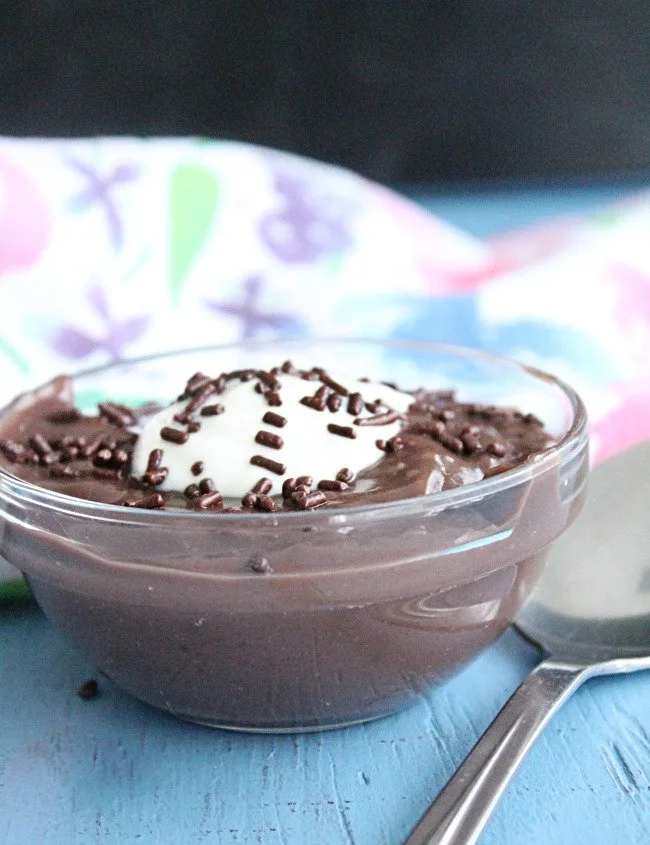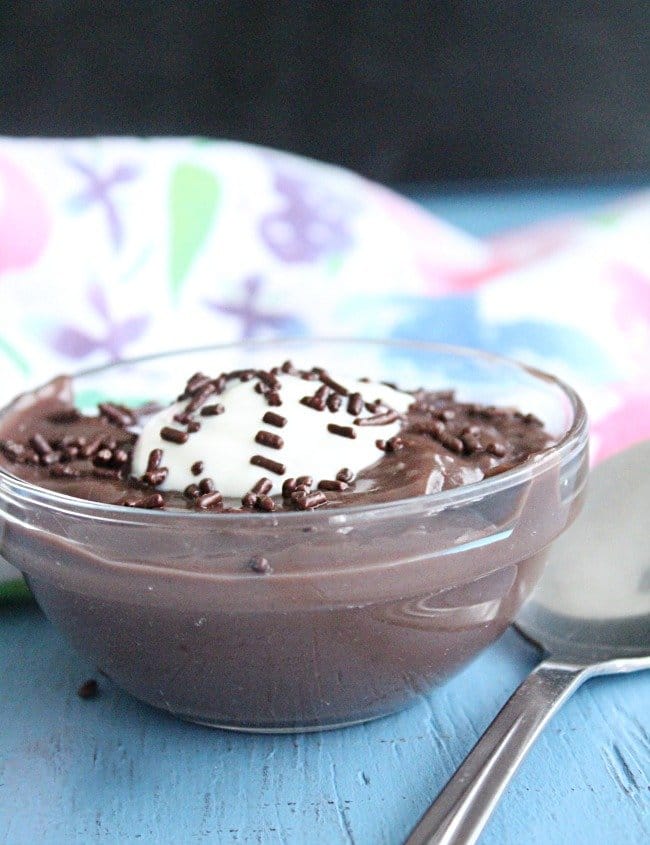 What Ingredients are Needed?
Sugar
Cornstarch
Unsweetened cocoa powder
Milk
Salt
Butter
Vanilla
How to Make Your Pudding: First, whisk together the dry ingredients in a medium size saucepan.
Turn the heat to medium and whisk in milk. Continue cooking the mixture over medium heat until thick. Important: You have to continuously whisk/stir the mixture until it is completely thicken. Don't worry..you won't be whisking for hours and hours. It should take about 5-8 minutes. If the mixture coats the back of a spoon, it's thick enough.
Once it's thick, remove it from the heat and stir in the butter and vanilla. If you want to eat the pudding warm (yum), then, let it cool for 15 minutes or so before serving. For future use or cold pudding ( also, yum), place it in a covered container and refrigerate until you are ready for it.
Goes great with: Whipped cream, whipped topping, chocolate chips, sprinkles & ice cream!
Enjoy!