Creamy, refreshing and packed with sweet rhubarb..No ice cream maker needed!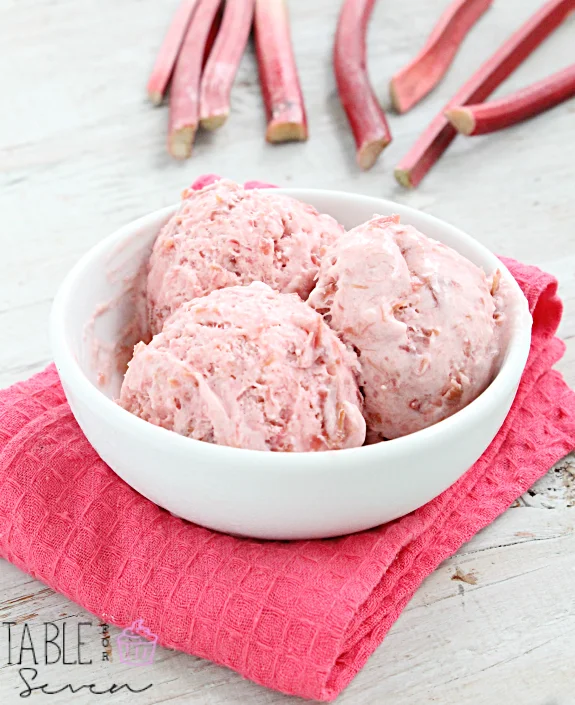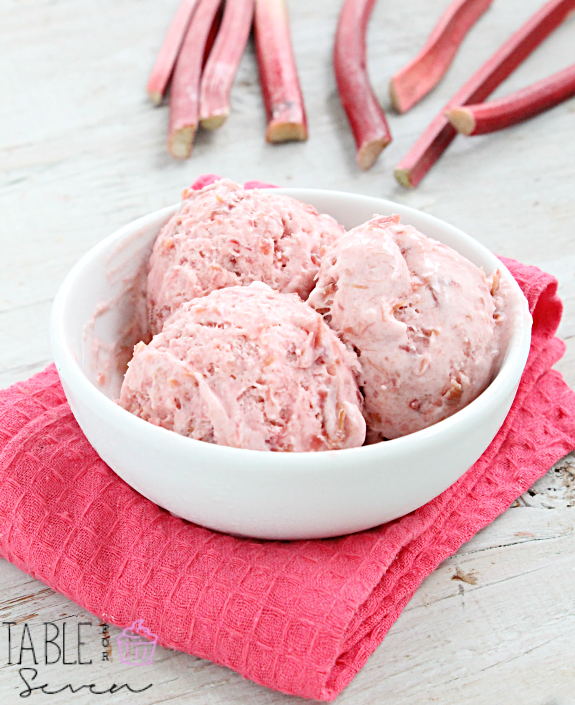 I have to admit, before we moved into our house almost two years ago, rhubarb wasn't really on my food radar. When we moved in here, we realized that right in the middle of our yard, were three very large rhubarb plants.
Now, rhubarb is out my food radar. 👍
Last season, I made cake.
This season, we have some ice cream.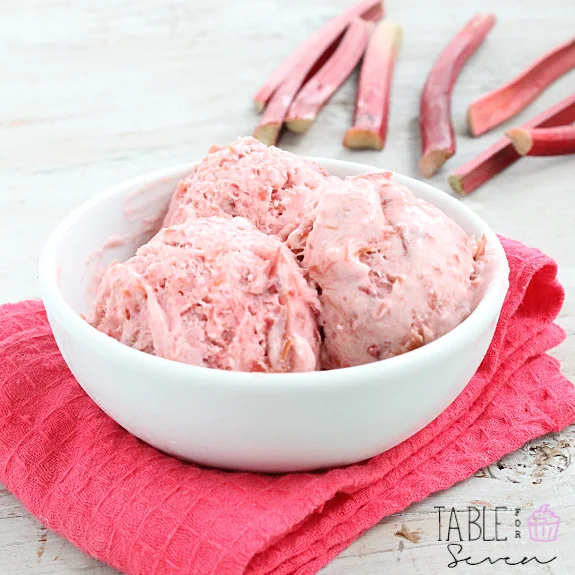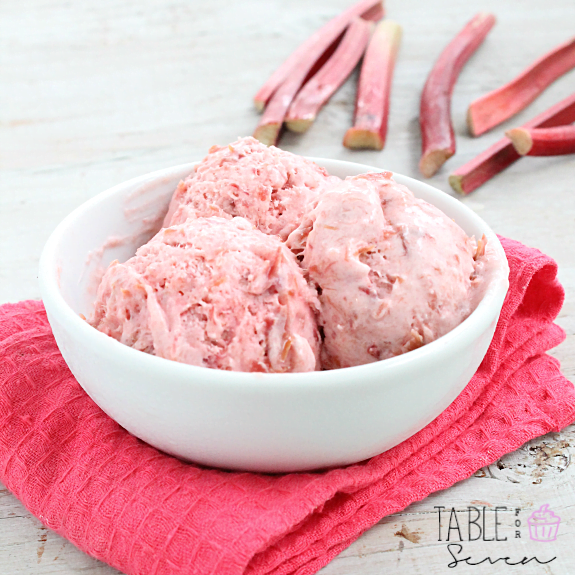 Let me tell you guys right now, I love this ice cream. 💖💖💖
Love it.
It is smooth, creamy and it has some delicious, sweet, rhubarb flavor packed into it. Not too overpowering, just the right amount of sweet.
Let's not forget..it's easy to make and you do not need an ice cream maker to enjoy it. The toughest part of this recipe is having some patience while it sets in the freezer.
Otherwise, it's no brainer and you can whip this up in about 30 minutes. So, you need to totally go get yourself some rhubarb and make this incredibly refreshing ice cream.
You will not regret it!