Semi Homemade Caramel Rolls are ooey, gooey and darn right amazing. They aren't difficult to make right at home..thanks to a handy short cut!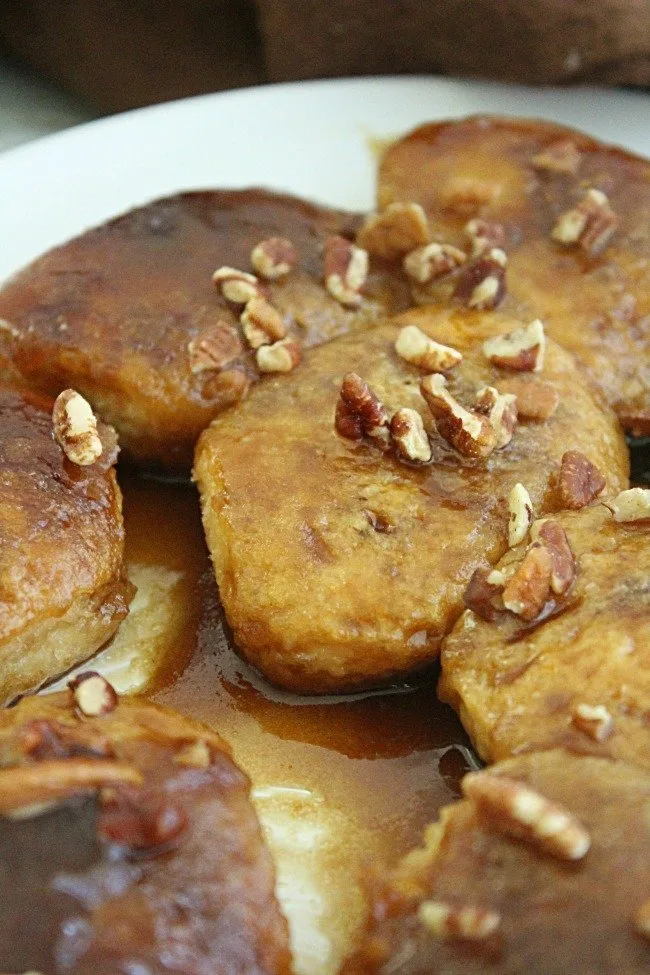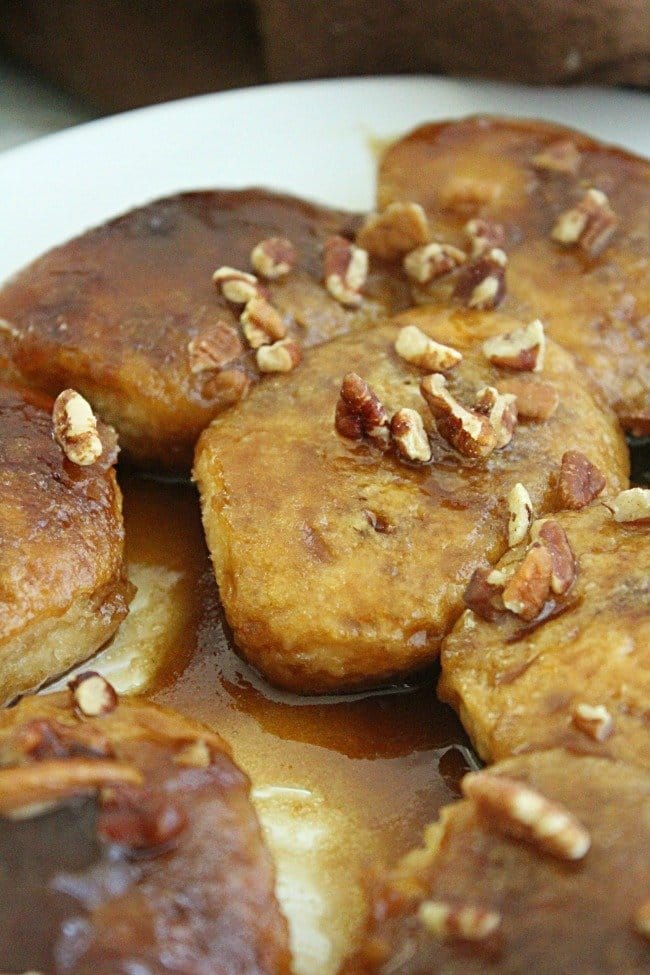 Let's start this post out with some honesty : I ate too many of these rolls when these pictures were taken.
They are just…so good. 😌
Anyhoo, I shared this recipe originally back in 2012. These are rolls that my mom would make for us when we were kids and I continue that delicious traditional now with my own kids.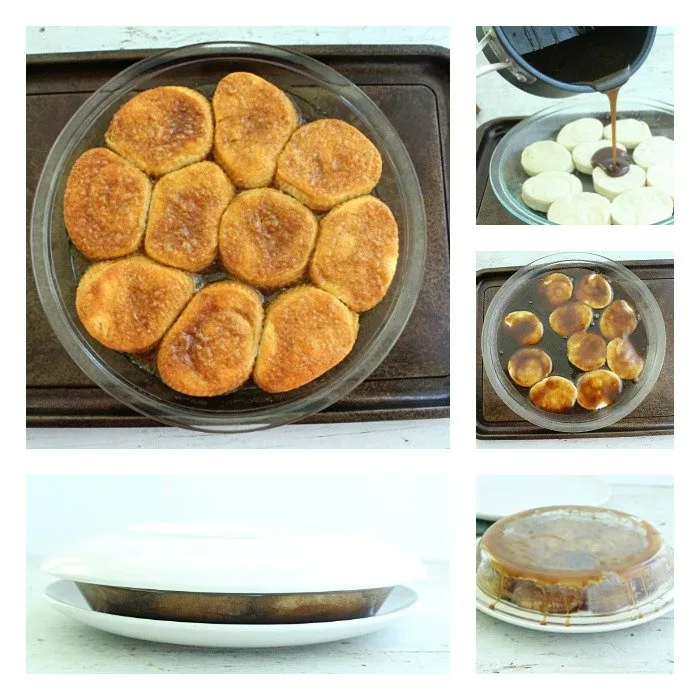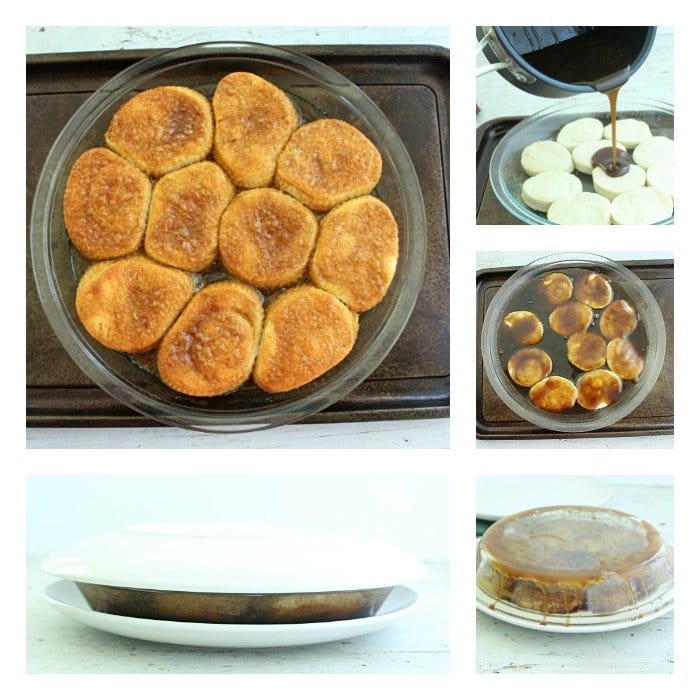 They are definitely a special treat kinda roll, but, they are easy. Also, I'm giving you a few different & new options today when it comes to making them.
Ready? OK, let's get right to it!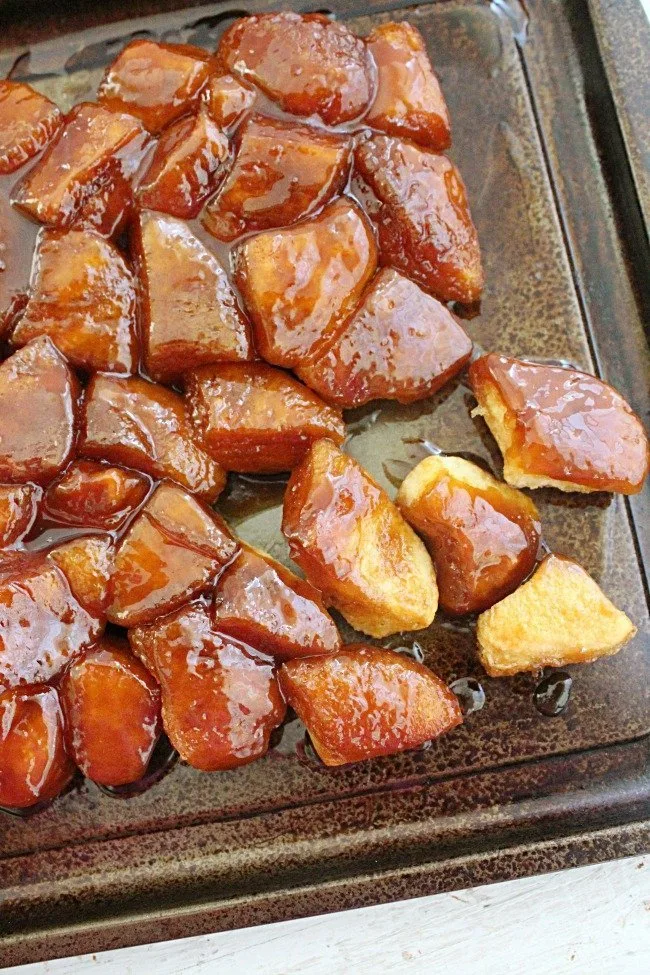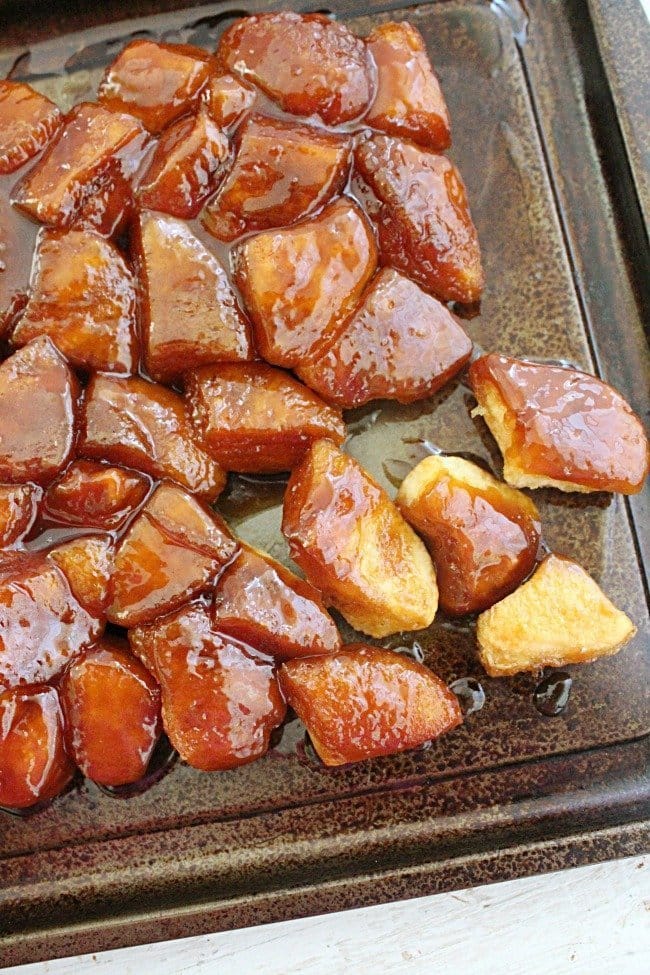 First, your ingredients ➞ ➞Refrigerator biscuits, butter & brown sugar.
Here are your options:
Bake your rolls in the oven. (full size biscuits)
Bake your rolls in your crock pot. (again, full size biscuits)
Cut up your rolls and bake them in the oven. (A monkey bread version.)
To Bake Rolls in the Oven: Spread the rolls in a greased 9 inch pie dish. Melt the butter and brown sugar together. Then, pour on top of rolls. Bake.
When, the rolls are done, let them cool for 10-15 minutes. Then, place the pie dish on a plate. Place another plate on top of the pie dish. Flip the pie dish and let the rolls naturally fall out on to the plate. (see above collage for visual)
Carefully (HOT!) remove the pie dish and if desired, sprinkle the rolls with chopped nuts. If not, just dig in.
To Make Rolls in Crock Pot/Slow Cooker: Line the bottom of your pot with parchment paper and lie biscuits on top. Again, pour melted butter/brown sugar mixture on top. Cover and cook on high for 60-90 minutes.
Monkey Bread Version: Grease a 8 or 9 inch baking dish. I think these work better in a deeper pan and wouldn't advise using a pie plate for them.
Cut each biscuit into 4 equal pieces and place in dish. Pour same melted butter/brown sugar mixture on top. Bake for 20 minutes in a preheated 350 degree oven. Let them cool for 10-15 minutes before serving.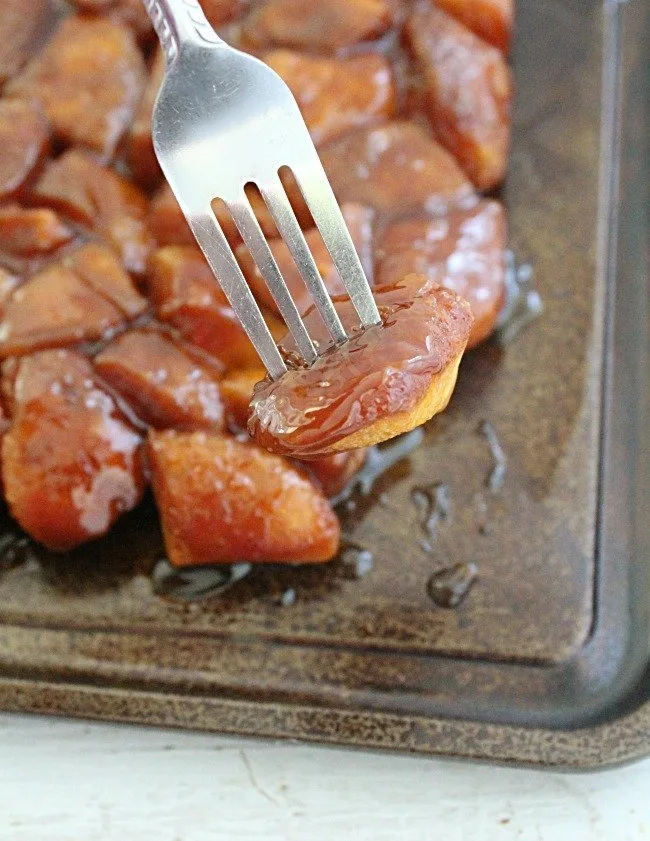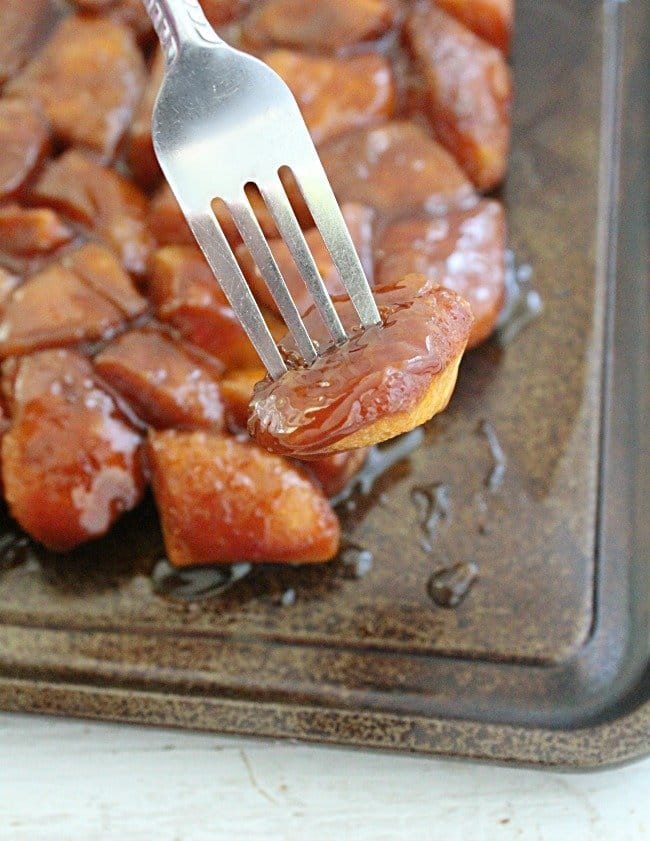 A Few Recipe Notes:
Any brand/type of refrigerator biscuits will work for these. I've used all different types to make these, but, prefer a regular, buttermilk variety for them. If you chose a "flaky" biscuits, baking times/serving size will be different..due to the larger size of those biscuits.
The recipe card information is based on a 10 pack buttermilk biscuits made as full rolls.
When flipping your pie dish of baked caramel rolls onto a plate, be sure to chose plates that are larger than the pie dish. It makes it much easier.
Pecans and walnuts are both great ideas for your garnish.
These Semi Homemade Caramel Rolls are gooey, sweet and just plain delightful. Whichever way to chose to make them, just be sure to do it soon and plan to eat several rolls in one sitting.