Oatmeal Chocolate Chip Quick Bread is perfect for breakfast, dessert or a snack!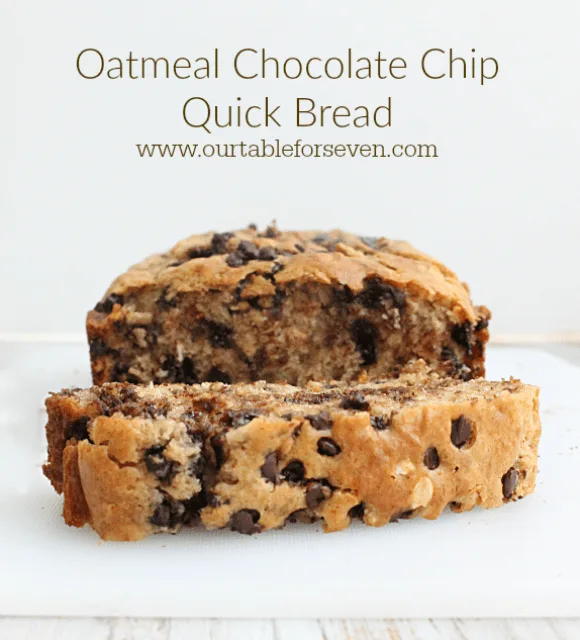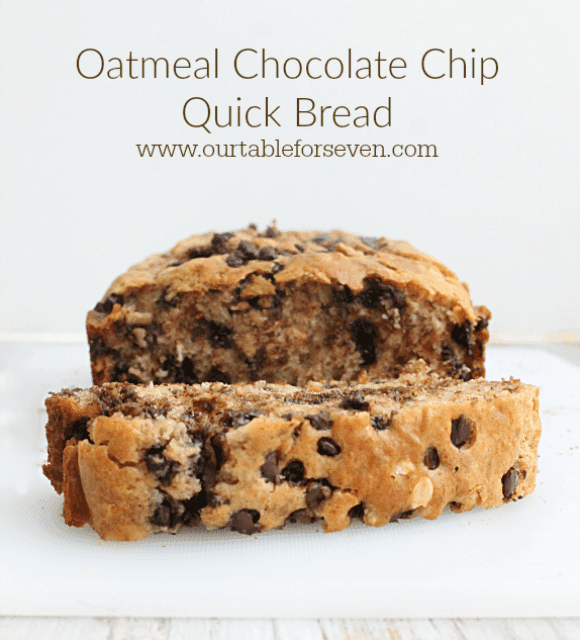 We had been on a bad frozen waffle habit for a long time. For a quick weekday breakfast, we would grab a box, toast them, and wolf them down. It didn't take too much time. Most of kids ate them plain out the toaster.
No syrup, no butter, just like a pieces of plain bread (weird, yes?) Well, we decided to kick the frozen waffles to the curb. No more. We have actually saved some money, which is nice. But, this leaves me with several days during the week filling in the breakfast menu.
Enter…quick bread!
In my quest, I found this bread from Mel's Kitchen Cafe. Her post not only has the recipe, but, a lovely idea of giving the dry ingredients in a jar for a gift. So cute!
For breakfast, snack or dessert, or a gift..this Oatmeal Chocolate Chip Bread is perfectly delicious.