Make cinnamon rolls in your crock pot! No yeast or waiting for dough to rise with these. Gooey and delicious.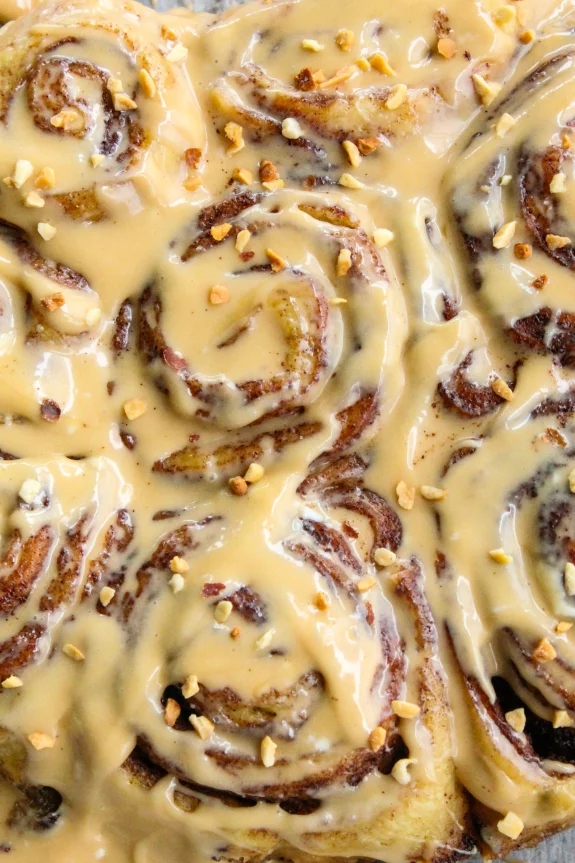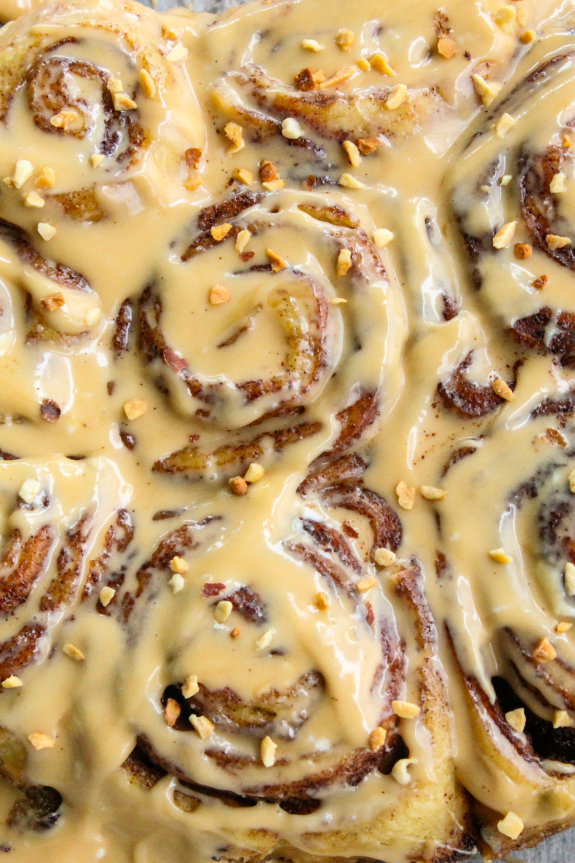 It's such a tough decision..doughnuts or cinnamon rolls? I do so love them both. What about you? Team doughnut or team cinnamon roll?
They both have some delicious qualities to them. Such sweet, sugary, gooey, goodness to them both. I couldn't pass either of them up!
While we all ponder this tough decision, let's focus on what we have today:
Cinnamon Rolls!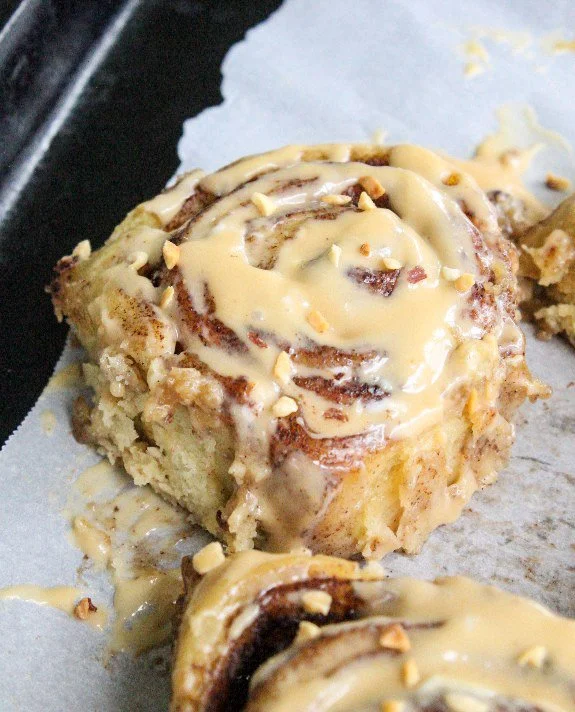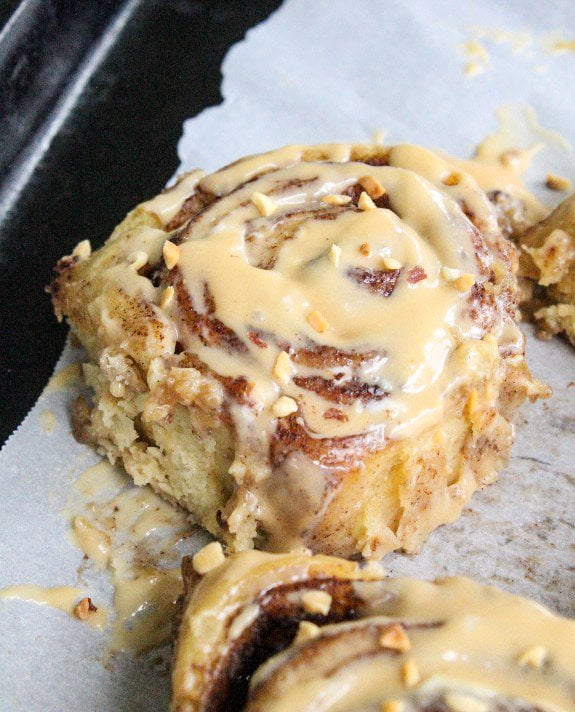 Not only cinnamon rolls that require no yeast and no rising, but, they are cooked nicely in your crock pot. I have made lots of desserts in my crock pot, but, this was the first time at cinnamon rolls. They were a smashing success.
Cinnamon rolls that are super simple and taste amazing!
For ours, I drenched them into a gooey mess by mixing some caramel sauce with cream cheese. Then, topped off with some mixed chopped nuts.
However, the dough and filling for these is a pretty standard mixture. So, if you aren't in favor of a caramel frosting, a simple powdered sugar glaze or cream cheese frosting will go well with them too. Topping them with chopped nuts is also optional.
I used my 6 quart oval crock pot for these, but, if you have a 13 x 9 casserole crock pot, that will also work.