Garlic Cheddar Quick Bread is garlicky and cheesy! This quick bread goes as a great side to your favorite dinner or all by itself.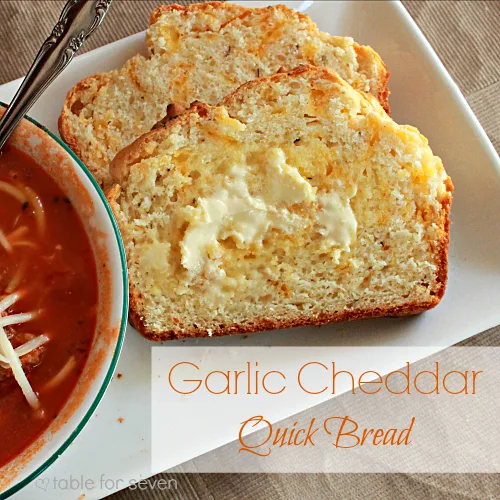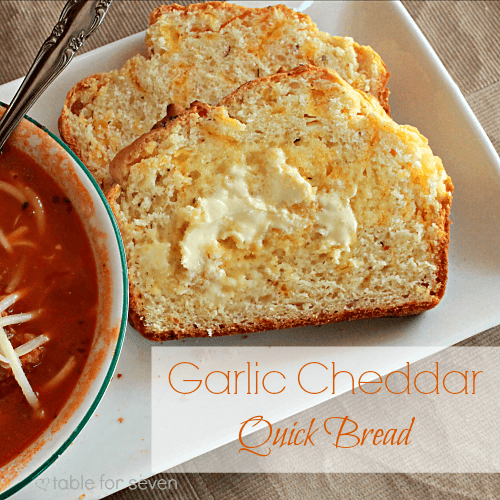 As promised yesterday..some very yummy bread to accompany your Spaghetti and Meatball Soup.
This can also accompany any other type of soup you love or pasta or you don't have to accompany it with anything..just slice and eat at your kitchen counter after you take it out of the oven.
Whatever works for you. I won't judge.;)
I do love my quick breads and this is no exception. Mix it up, bake it and you got yourself some bread. Wonderful.
It's garlicky, cheesy taste is best served warm topped with some butter.
P.S…don't forget the butter 😉