Ooey and gooey! Bite size cinnamon roll bites rolled in cinnamon sugar, then, cooked right in your instant pot. Great for a special breakfast or dessert.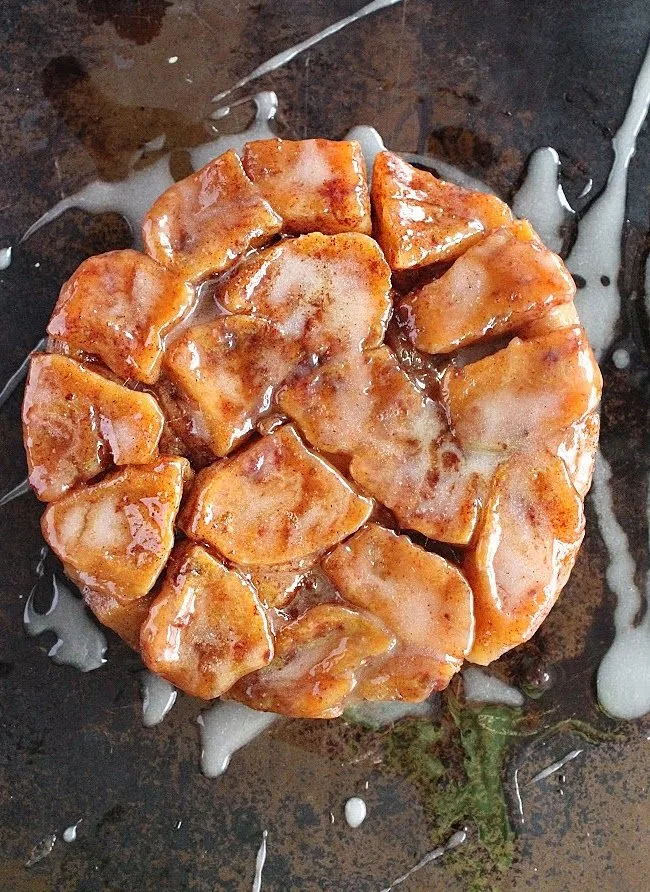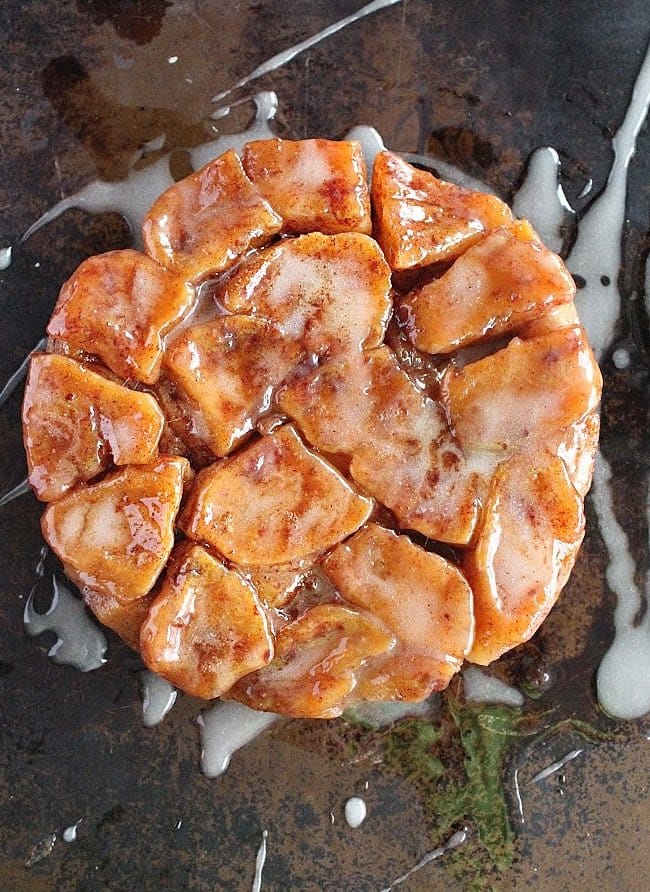 What's Monkey Bread?! Smaller pieces of dough are baked together in one pan. Then, you eat it by the pieces…one by one. It's good stuff!
Ingredients Needed:
Refrigerated cinnamon rolls
Ground cinnamon
Sugar
Butter
Brown sugar
Cinnamon Roll Dough: I usually stick with the regular Pillsbury Cinnamon Rolls or a brand equivalent. You can use a "flaky" version, but, keep in mind that they are a larger roll. You may need to adjust your cooking time.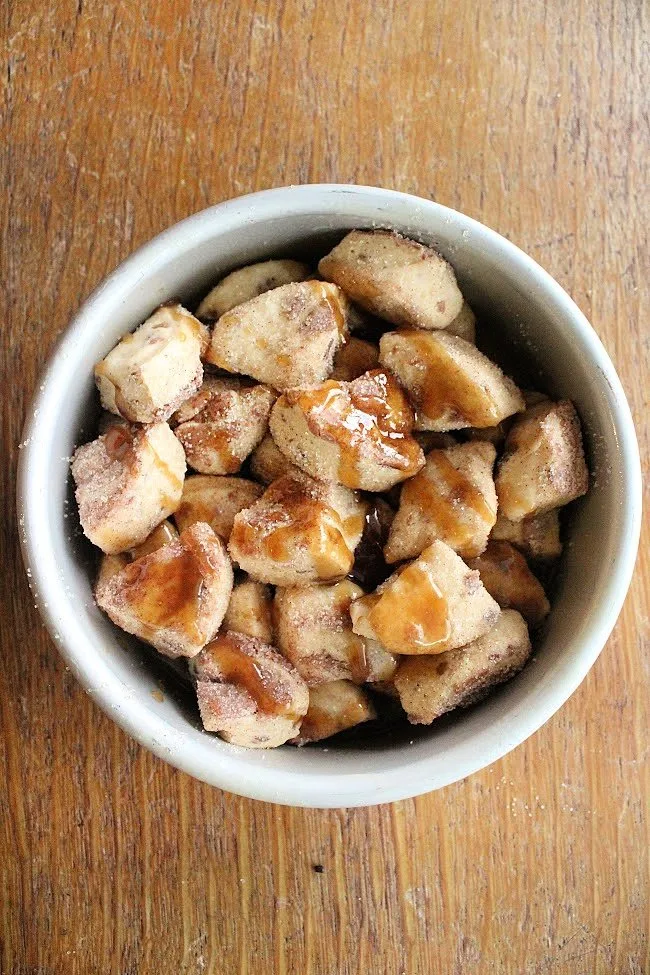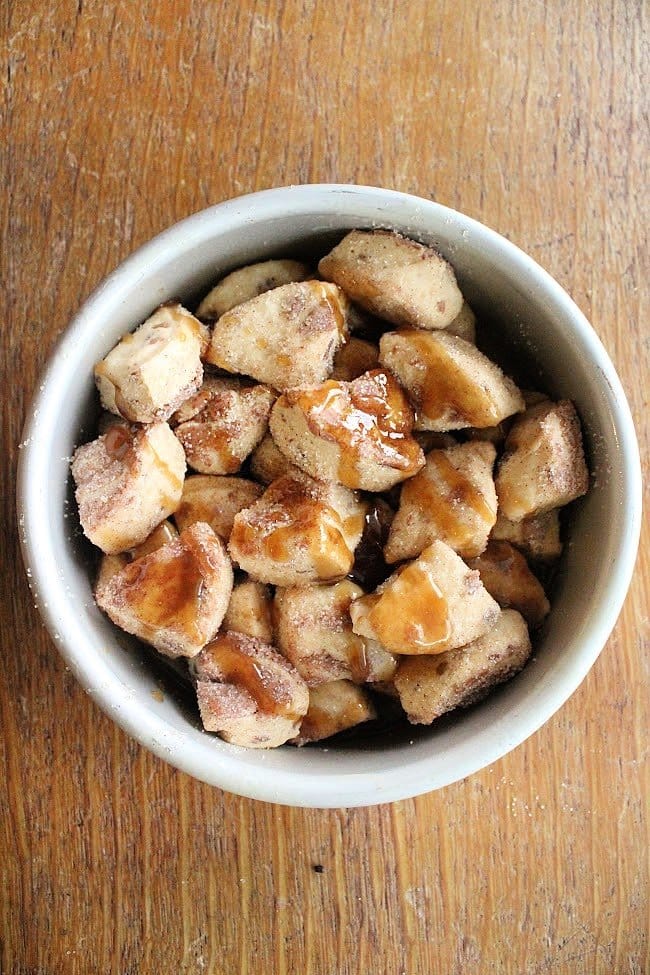 How to Make:
First, grease a 6-7 inch baking pan. See the recipe card for the one I used. . Add 1 cup of water to the bottom of the instant pot and place steam rack into the bottom of the pot.
Next, in a saucepan, melt butter with brown sugar. When done, your butter is completely melted and the brown sugar is dissolved.
Mix together the white sugar and ground cinnamon.
Remove the cinnamon rolls from the package. Then, cut them into 4 equal pieces.
Coat each piece into the sugar/cinnamon mixture.
Place half of the coated pieces in a single layer on the bottom of the greased pan. Then, drizzle half of the brown sugar/melted butter mixture on top.
Finish layering the coated pieces in the pan and top with the remainder of the brown sugar/melted butter mixture.
Cover the pan with foil and place on top of steam rack.
Cook on high pressure and do natural release for 10 minutes, then, a quick release.
Carefully, remove pan from pot and uncover. Invert pan on to a plate/serving platter and top with icing from package.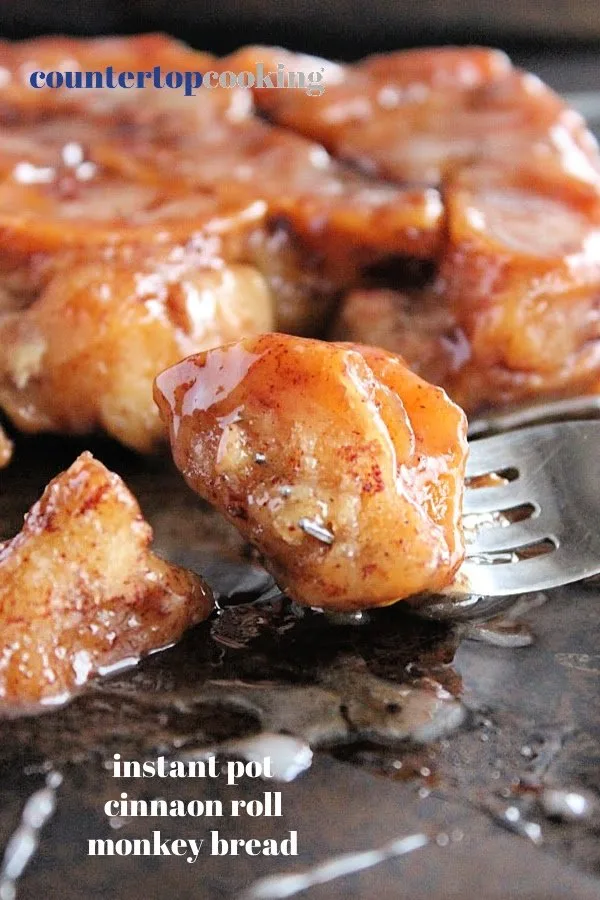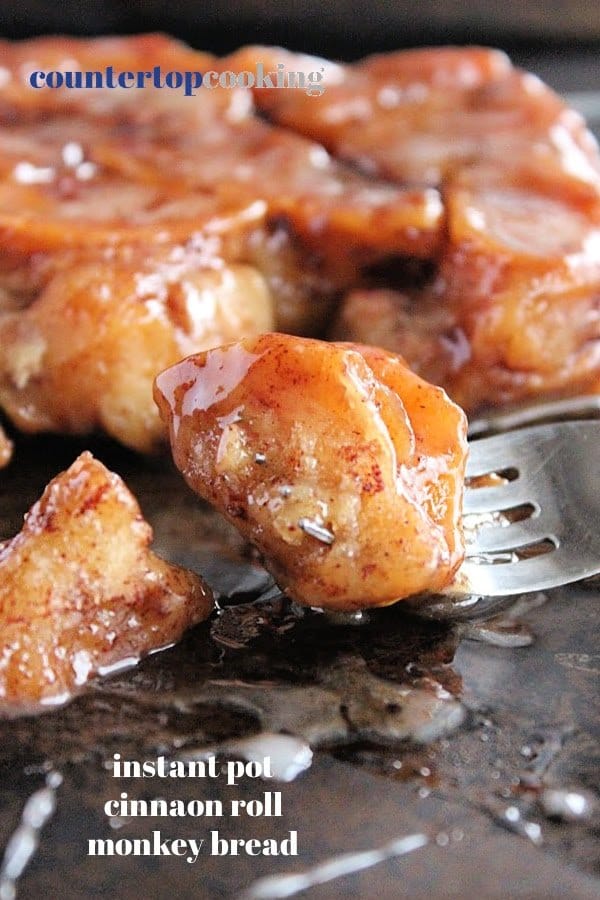 More Ways to Enjoy a Cinnamon Roll: