Banana Bread is a classic! Soft, quick bread that is best served warm.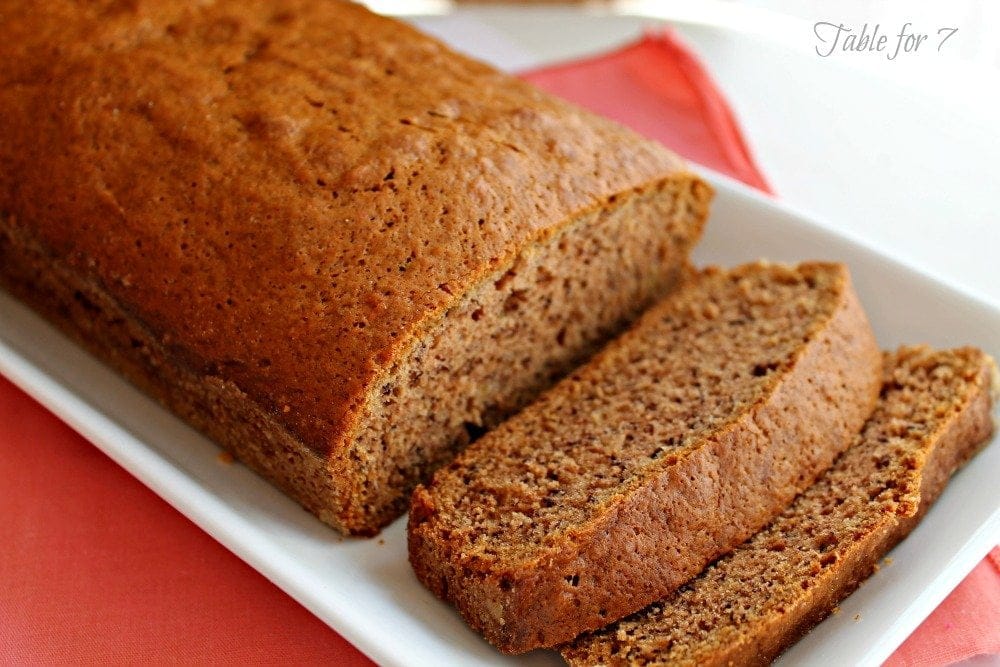 A soft loaf of banana bread is just one of those things that just screams comfort food, doesn't it?
It's so versatile! You can have it for breakfast, lunch, snack, dessert. Even part of your dinner if you so dare. Plus, don't forget the give-bread-as-a-gift option!
This is possibly the simplest banana bread recipe in the world. Seriously. You can have no baking talent or desire what so ever to bake something and you can make this and TADA! You are a banana baking pro.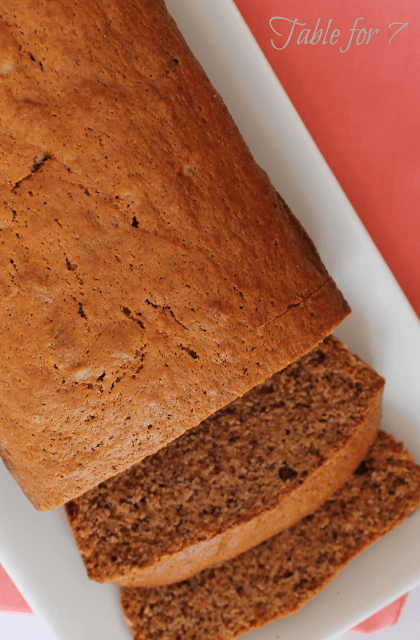 Ingredients Needed:
Flour
Bananas
Butter
Egg
Brown Sugar
Vanilla
Ground cinnamon + Baking soda
A few banana bread tips:
Don't over mix your batter. Simply mix the batter until there are no dry spots remaining. A few lumps are perfectly alright.
Bananas: A good batch of ripe bananas are perfect for this bread. If they are still a little firm, that's OK. Just be sure to mash them up good beforehand.
A potato masher is a great tool for mashing your bananas!
Brown Sugar: If desired, you can substitute with coconut palm sugar.
Butter: After melting, let it cool to room temperature before adding it to your batter.
Have a few ripe bananas in your kitchen? Try these too: