A delicious cake baked up in your crock pot and it's bursting with fresh blueberries!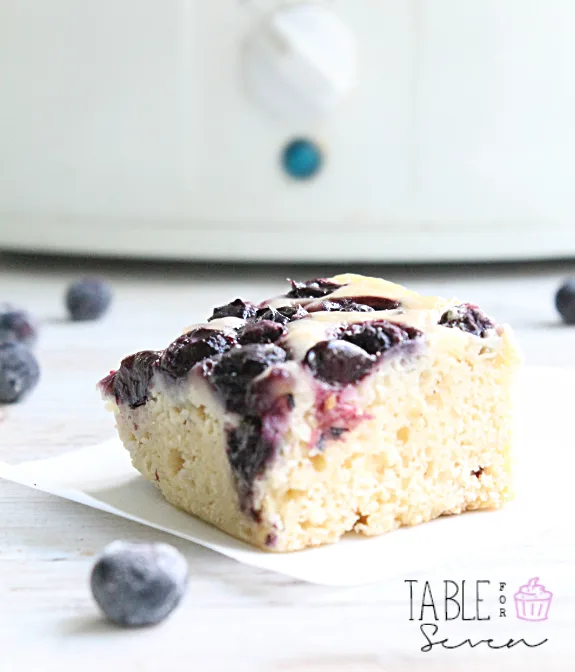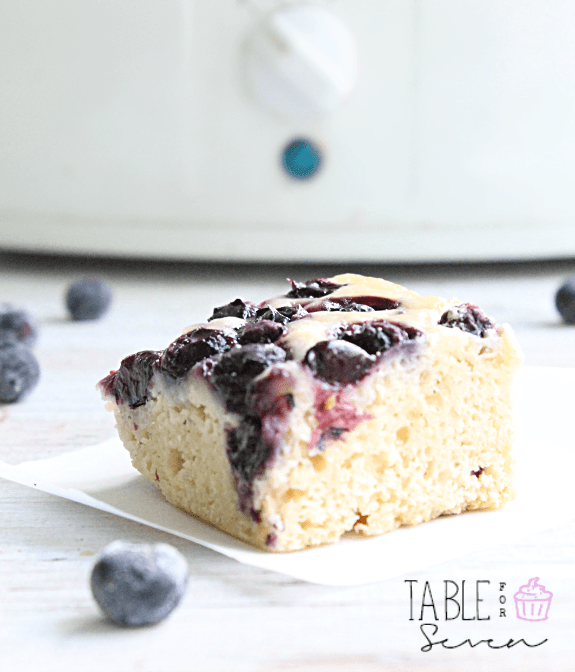 With the hot weather upon us, it's time to shut off that oven!
Now, that doesn't mean you have to give up making cake. Come on…that would be crazy!
No, let's just make some cake in our crock pot. That way, you have your cake and do overheat the kitchen. Perfect idea, don't you think? 😉
To keep things simple, we have made a blueberry cake in the crock pot. Because, blueberries are, well, awesome, and seem to be just about everywhere this time of year. You probably have a big batch in your fridge right now, don't you? I do. My last few trips to the grocery store have been a berry palooza.
It's been sooo wonderful.💙
Take some of those blueberries and make yourself some cake this weekend. It's simple, delicious and it will not heat up your kitchen.
A recipe note:
If you do not have any fresh blueberries on hand, go ahead and use frozen. They will work just the same. Dust them with about a tablespoon of flour before adding them to the batter and you are good to go.