Soft, chewy, chocolate cookies to satisfy your chocolate craving in a snap!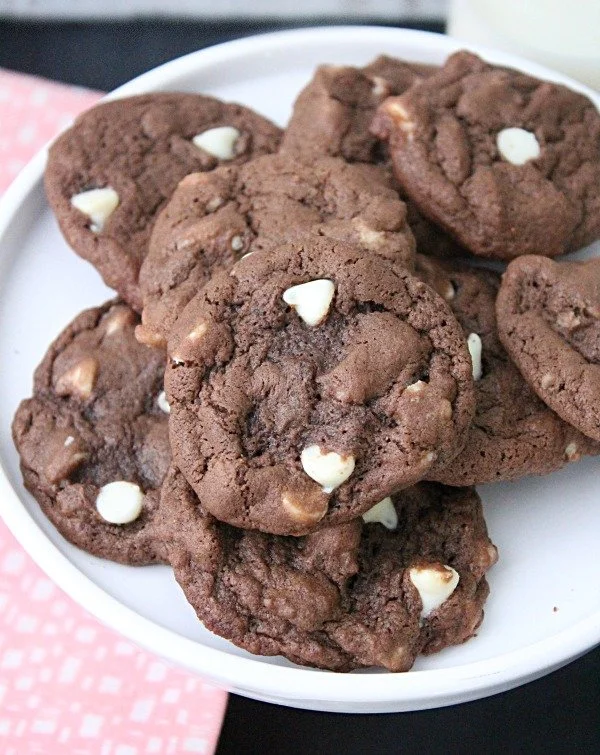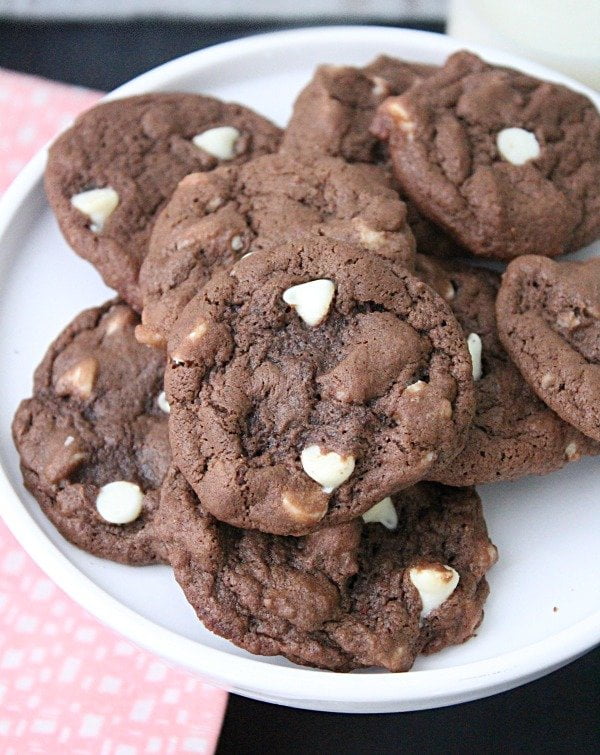 I wasn't planning on making these cookies. Really. Honest.
Usually, every week when I make out my grocery list, a dessert is added to our meal plan. Most of the time, it's something new that will be shared here on the blog in the future.
Now, this is my plan.
It doesn't always go that way. They don't turn out or pictures turn out bad or if in a very bizarre twist..nobody likes it. Let's face it though, that never happens. If there is sugar or chocolate in it, my family will inhale it no matter what.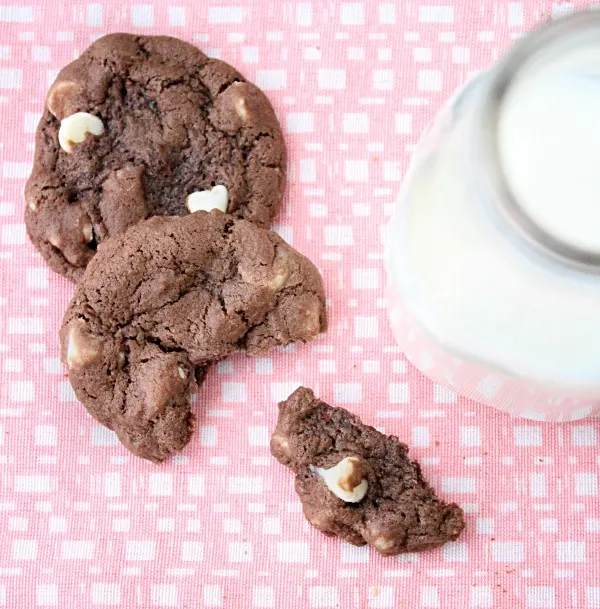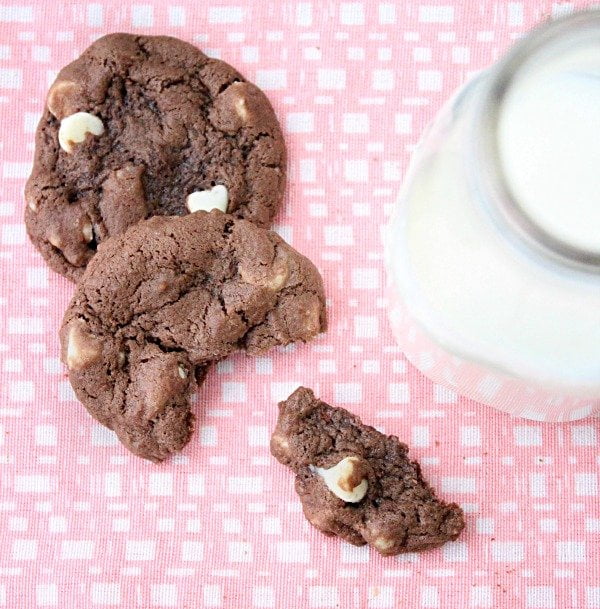 To get to my point..these cookies were not on my planned plan.
I was having a serious chocolate craving last week and just eating a handful of chocolate chips from the pantry was not going to satisfy it.
By the way, everyone does that, right? The chocolate chips from the pantry thing?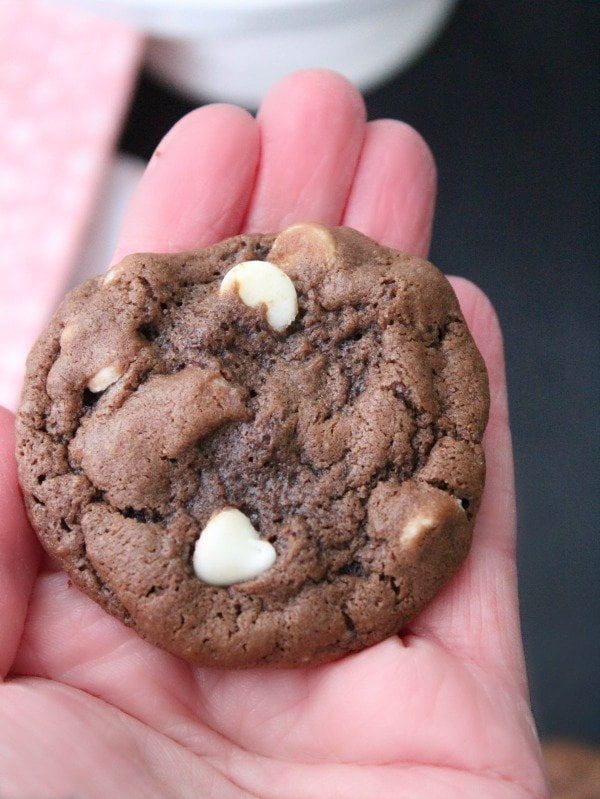 OK, so, anyway, after searching through my recipes-from-my-mom stash, these cookies jumped right out at me. It was a sign. 👍
They are really delicious, guys. A chocolaty delight that will satisfy your serious chocolate craving.
Chewy Chocolate Cookies are soft, chewy and loaded with white chocolate chips!
Forget that handful of chocolate chips, make these instead-