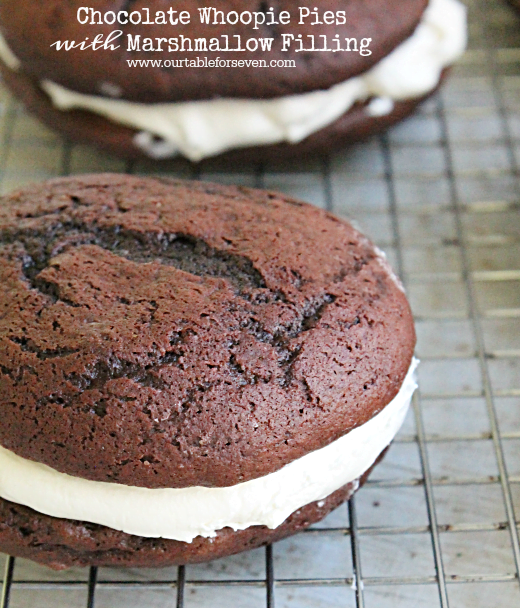 Chocolate Whoopie Pies with Marshmallow Filling- Fun whoopie pies with fluffy marshmallow filling!
These whoopie pies are my 6 year old's favorite. He is totally, insanely, crazy about them. So, when, he found out that I was making these and re-shooting them, he was perhaps, the happiest kid in our small town. He really adores them.
Can't really blame him. They are delicious.
I shared a chocolate whoopie pie recipe here on the blog way back in 2012. These are not them. I used to make those. Now, I make these. Those were also delicious, but, I prefer these. Got all that?
The previous recipe I would have trouble with. It wasn't the recipe, it was me. But, they would fall apart sometimes. It was kinda annoying. Like I said though, it was my error. Not the recipe's fault. Because, sometimes, they were perfectly fine. #BakerError
This recipe starts with a cake mix and is pretty much fool-proof.I can't screw these up at all!
Chocolate fudge pies with a cake-like texture and filled with a fluffy marshmallow filling.So good and kinda fun.
These Chocolate Whoopie Pies are a great change-up to your regular cookie/cake routine!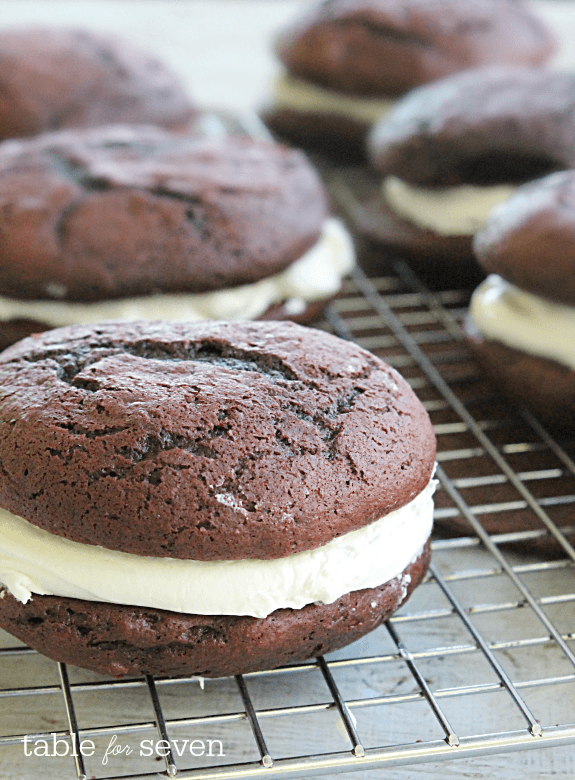 linking up and weekend potluck