Skip the restaurant version and make this take-out favorite at home!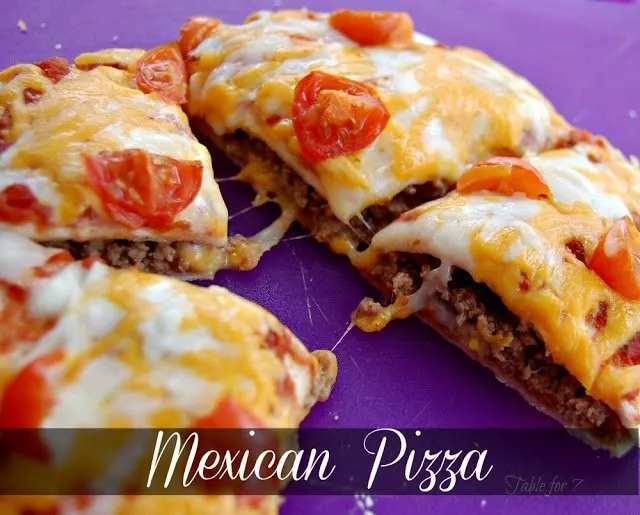 Raise your hand if you like Taco Bell. Be honest.
Don't worry, I won't tell anyone. Your secret is safe with me.
It's OK to like fast food around here. Here's a shock: I like Taco Bell. Well, actually, love it.
It's taken a lot of will power, but, I've cut back. It's filled with junk and the price of fast food? Forget about it. Too much!
The next best thing is to just make it at home, right? 😉
This tastes the same as a Mexican Pizza at Taco Bell.
Here is our breakdown:
Ground beef or ground turkey will work for these. If you use ground beef, go with lean version.
Season the meat with taco seasoning. Click the link in the recipe card for a homemade version or the packaged envelope works fine too.
Your pizza layers: tortilla-refried beans-meat-tortilla

The below recipe is just a rough guide to the amounts for your pizza. Feel free to add/subtract ingredients to your taste preference.
The next time you decide to make a run for the border, give this Mexican Pizza a try instead!