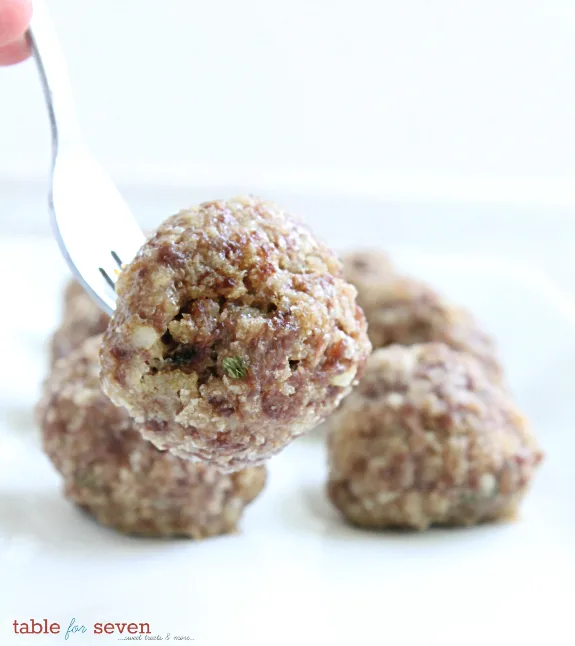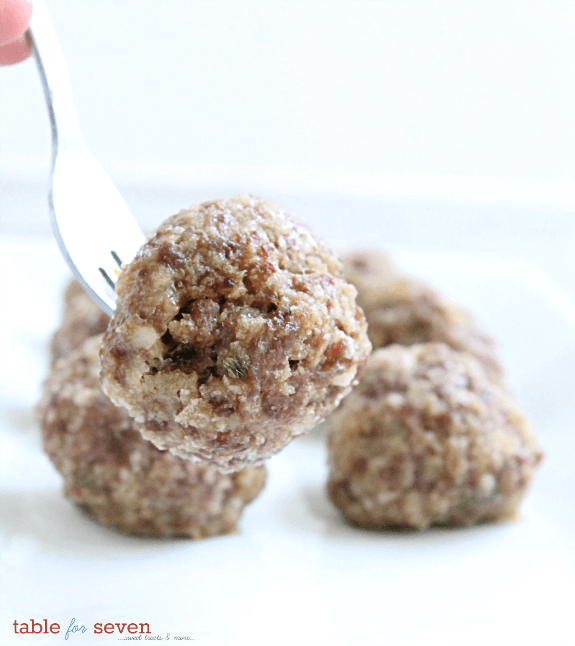 Ground Turkey ( or Beef, Chicken or Pork) – – Simple and versatile! This recipe is not only easy, it's crazy adaptable.
This recipe is my mom's meatball recipe. She made these made entire childhood and into my adulthood.
She always stuck with making things with ground beef. However, I have used griound turkey, ground chicken and ground pork for these lovelies and they always turn out perfectly.
Ingredients Needed:
Ground Turkey ( or your ground protein of choice)
Eggs
Milk
Breadcrumbs
Garlic powder
Grated Parmesan cheese
Salt/Pepper
Dried parsley
Garlic and Parsley: If desired, you can use the fresh options when it comes to these. You can also increase/decrease the amounts to your taste preference. Feel free to add in your own favorite dried spices as well!
Pin it for Later:
A few notes and tips:
The recipe below is for ground turkey. If you are making ground beef, chicken or pork, slightly increase your cooking time by 5 minutes.
Ground turkey has less fat than the other options and cooking them too long may give you dry meatballs.
Don't over mix your mixture and be gently. You don't want chewy meatballs.
Freezing:
Mix the meat and other ingredients and form into balls. Wrap the uncooked meatballs in plastic warp or parchment paper. Then, wrap in foil. Store them in a freezer safe, covered container/storage bag until your are ready to cook. They will be good for 3-4 months.
When you are ready, let them defrost, then, cook as noted in the recipe.
You can also freeze your already cooked meatballs. Let them cool, then, store them in a freezer safe, covered container/storage bag until your are ready to use.
Put Those Meatballs to Work: