With these Garlic Butter Skillet Meatballs, dinner will be on the table in under an hour. Serve with your favorite pasta for a completely delicious and simple meal.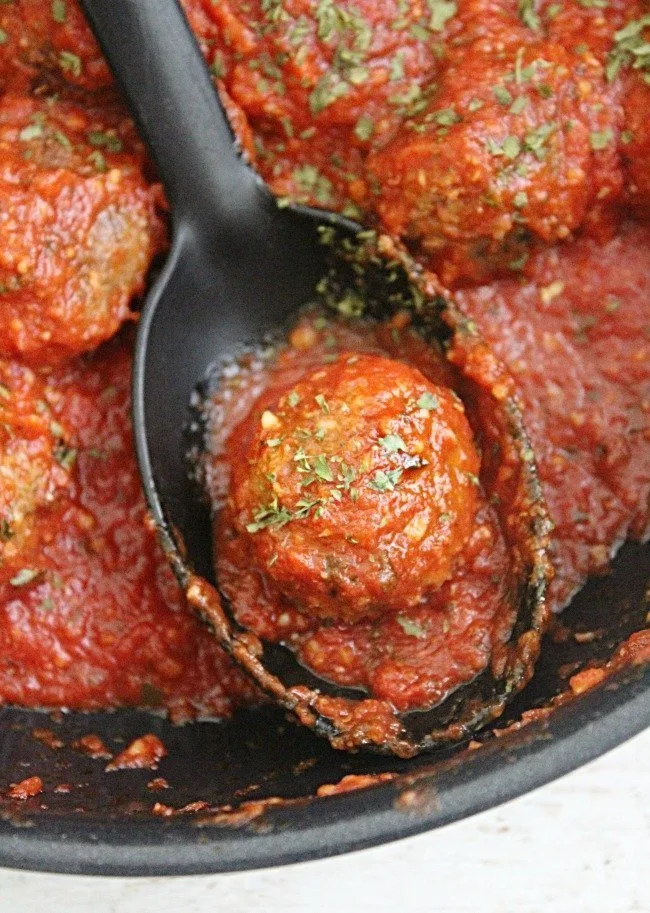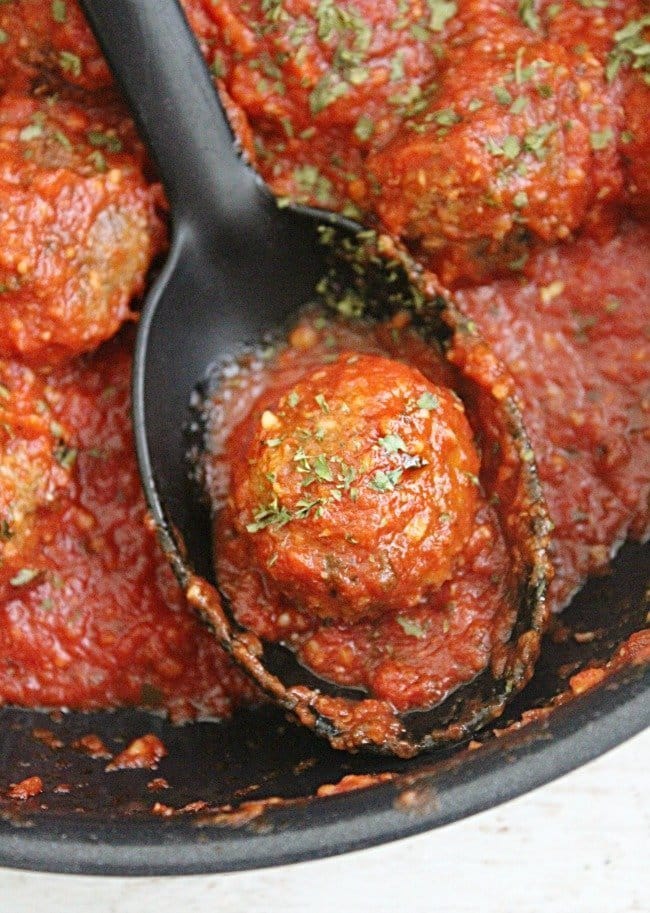 For the past week or so, we've eaten quite a few dinners that do not involve turning on the oven.
My crock pot, instant pot, air fryer and giant skillet have been working overtime. It's just been too darn hot and humid.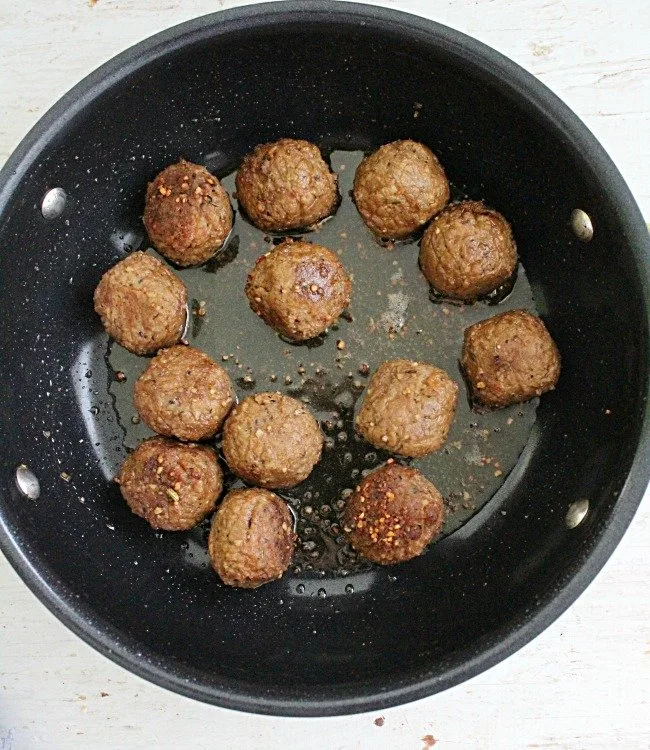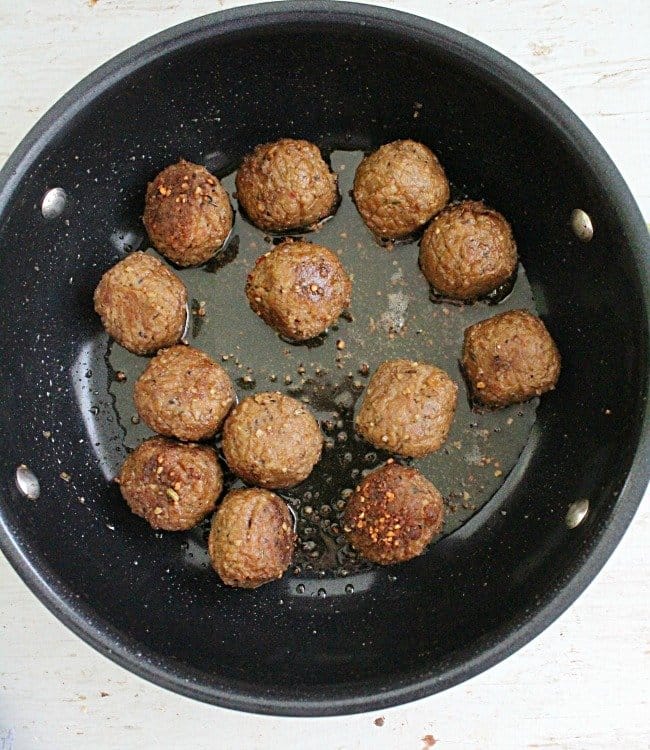 The last dinner recipe posted here was made in my giant skillet. This one is just the same. You just need one skillet and your favorite side and dinner is done.
For these, any kind of pasta will go perfect with them. 👍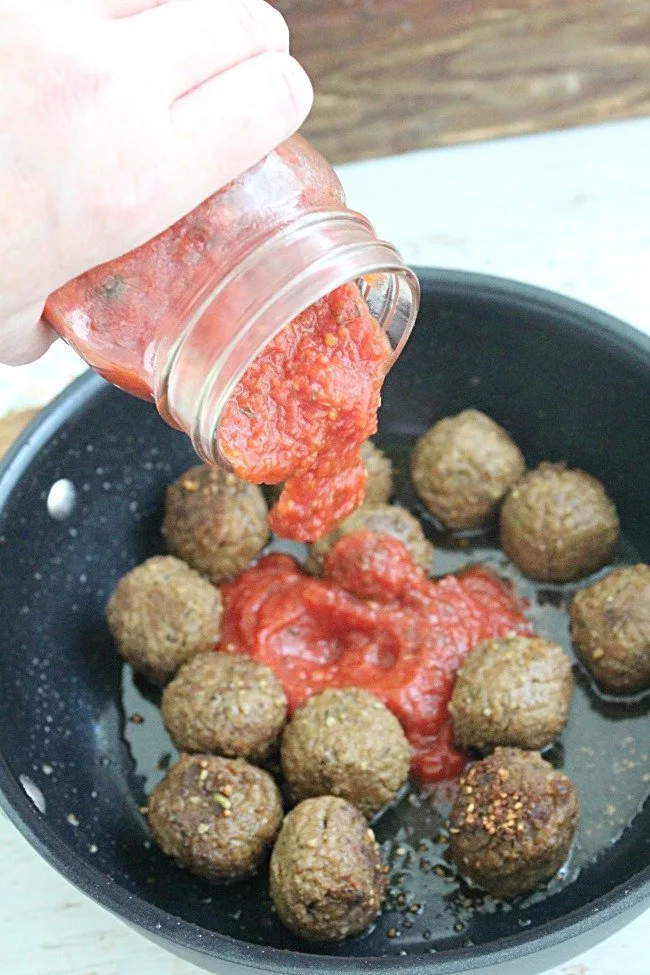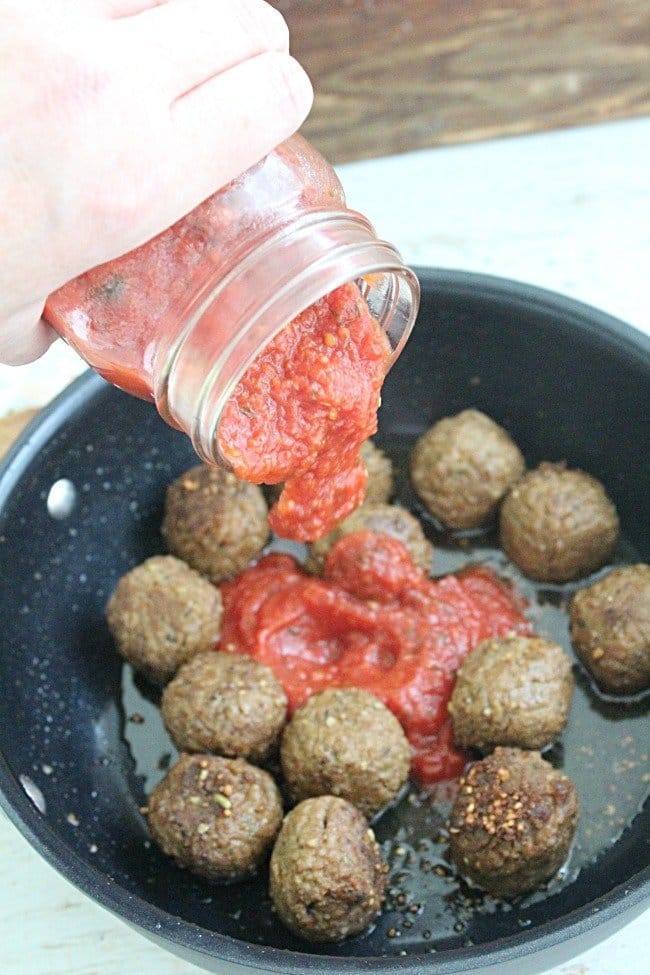 Your Ingredients List:
Meatballs: Fully cooked. They can be homemade or frozen. Our meatballs were actually meatless (see below photo). But, you can go with beef, chicken, turkey or pork…they will all work out. If they are frozen, let them defrost for about 15-20 minutes before adding to the skillet.
Spaghetti sauce: Again, homemade will work or your favorite jarred.
Minced garlic: I usually go with a jar version, but, fresh will also work.
Butter: I use unsalted, but, salted is fine.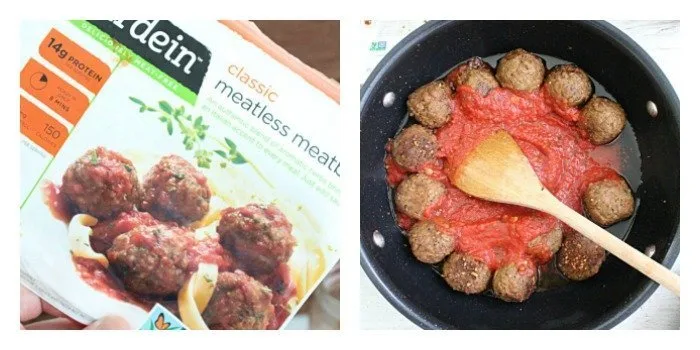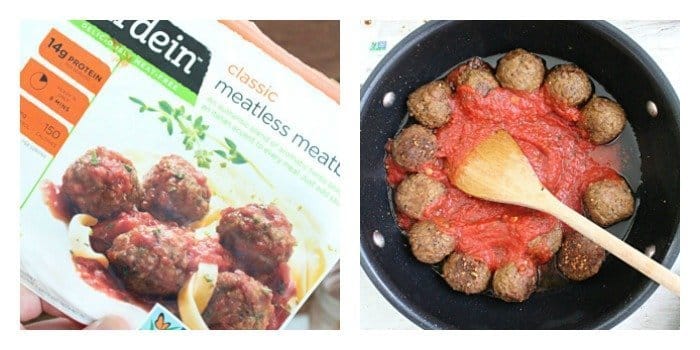 Make Your Dinner➝ Start by melting your butter with the garlic.
Once it's good and melted and your garlic is fragrant, add in the meatballs. Cook them for about 10 minutes or until a bit brown and heated thoroughly.
Now, stir in your sauce and Parmesan cheese. Be sure to get the meatballs coated well. Cook the whole thing for about 5-8 minutes or until the sauce is nice & hot.
If you wish, top with either dried/fresh parsley or fresh basil before serving.
Goes great with a side of pasta!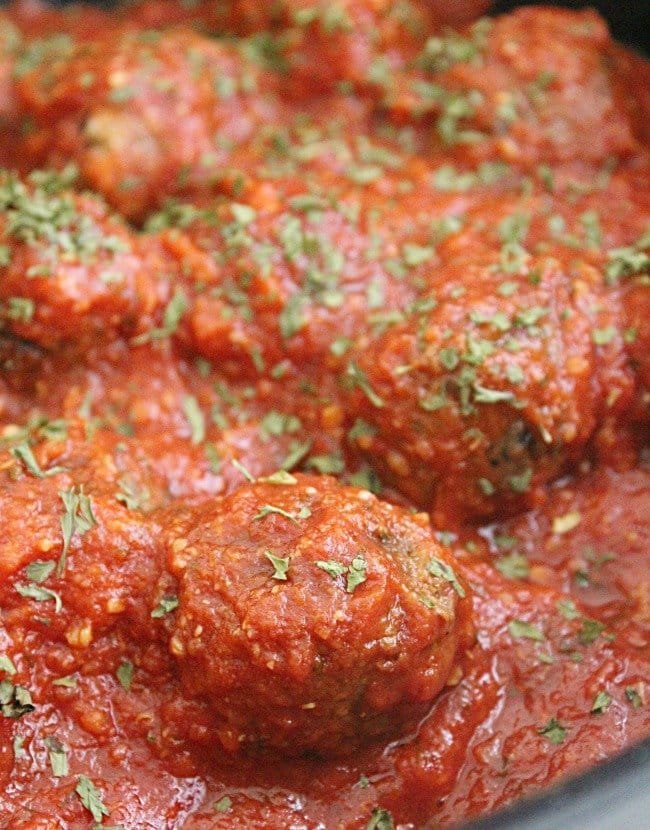 A few more recipes for your cooked meatballs: