Serve this flavorful chicken with your favorite side dish and dinner will be on the table in just about an hour.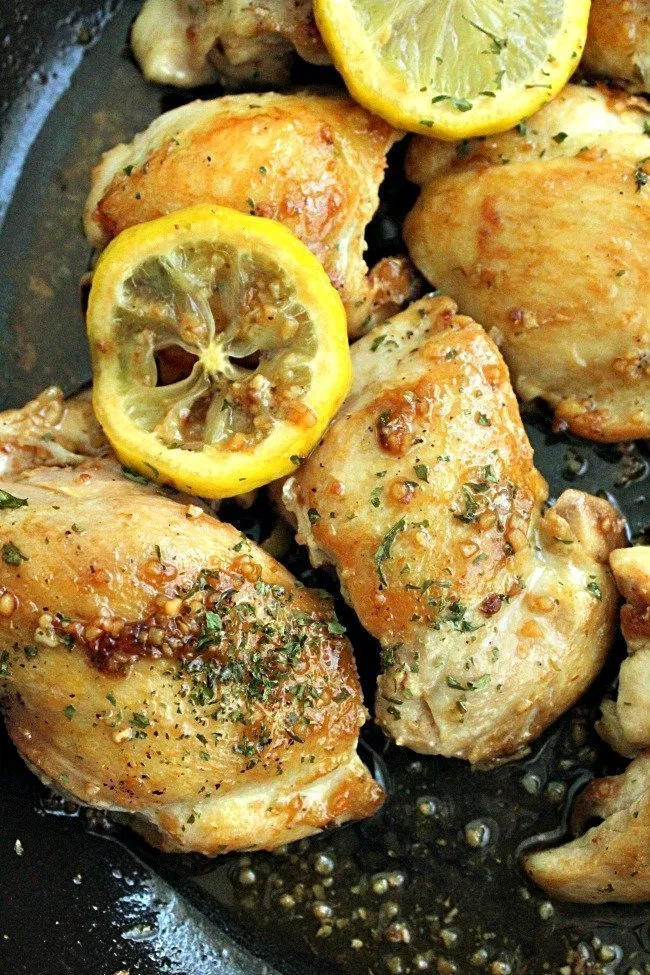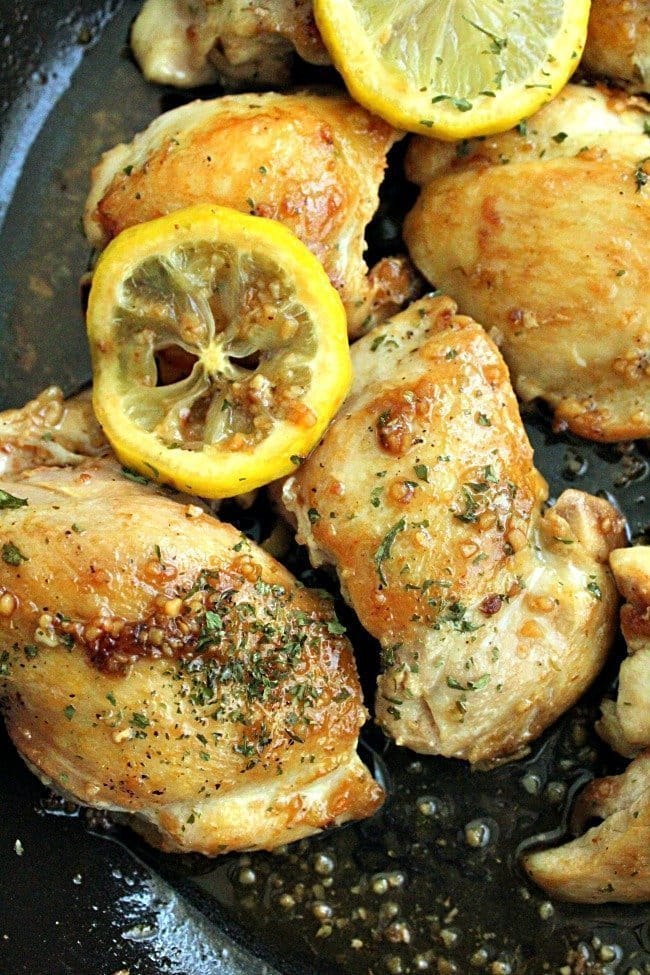 Yippee! It's time for chicken.
It's been forever and a day since I shared a chicken recipe here on the site. Of course, we eat it all-the-time, but, I haven't had a really "wow! this is really great chicken! I should blog about it!" dish in a while.
Don't worry, today, I do. Yes, it is exciting.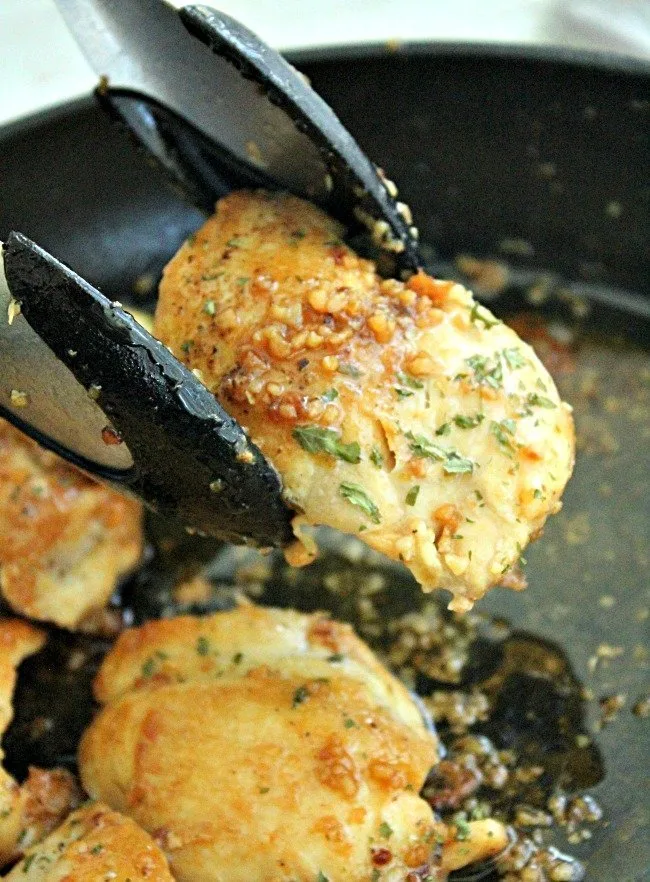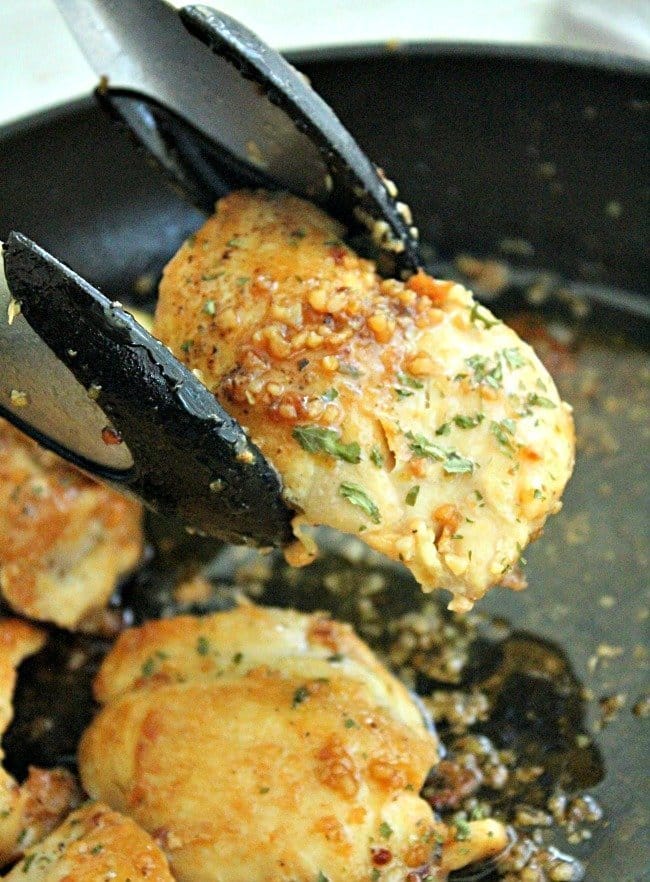 Lemon Garlic Honey Chicken (short!) Ingredients List:
Chicken (boneless) thighs
Lemons
Garlic
Honey
Soy sauce
Canola oil
Salt + Pepper + Oregano
Make your chicken: First, make your sauce. Set it aside.
Next, add some oil and garlic to your skillet and let it get hot. Place your chicken in the skillet and let it go to work. You want to sear the chicken for 4-5 minutes on each side.
Remove the chicken and add the sauce to the pan. Loosen any bits of chicken/garlic off the pan and mix it all together. A wooden spoon works great for this. If you want even more lemon flavor, add a few slices of fresh lemons to the skillet with the sauce.
Add the chicken back into the pan with the sauce and coat the chicken. Cook it another 5 minutes or so..just to get everything mixed well. Then, eat!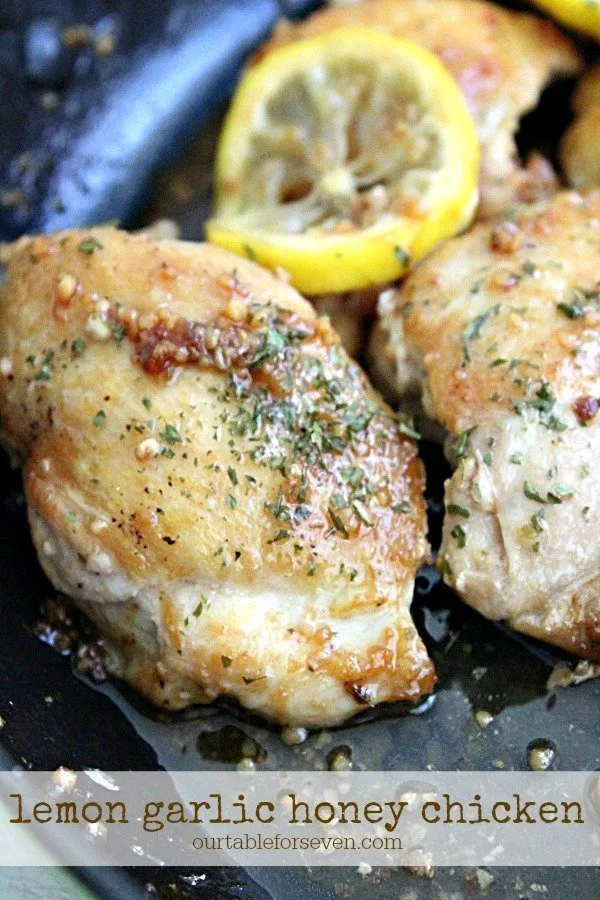 A few things to note:
The internal temperature of your chicken should be 165 degrees when done.
Chicken breasts should also work for this dish. But, your cooking time will differ. Plus, the amounts for your sauce may be increased, depending on the size of the breasts.
This chicken goes great with side of brown rice or egg noodles.