Honey Garlic Meatballs are easy and super flavorful. Make them right on your stove top, then, serve them with a side of brown rice or your favorite pasta for one delicious dinner.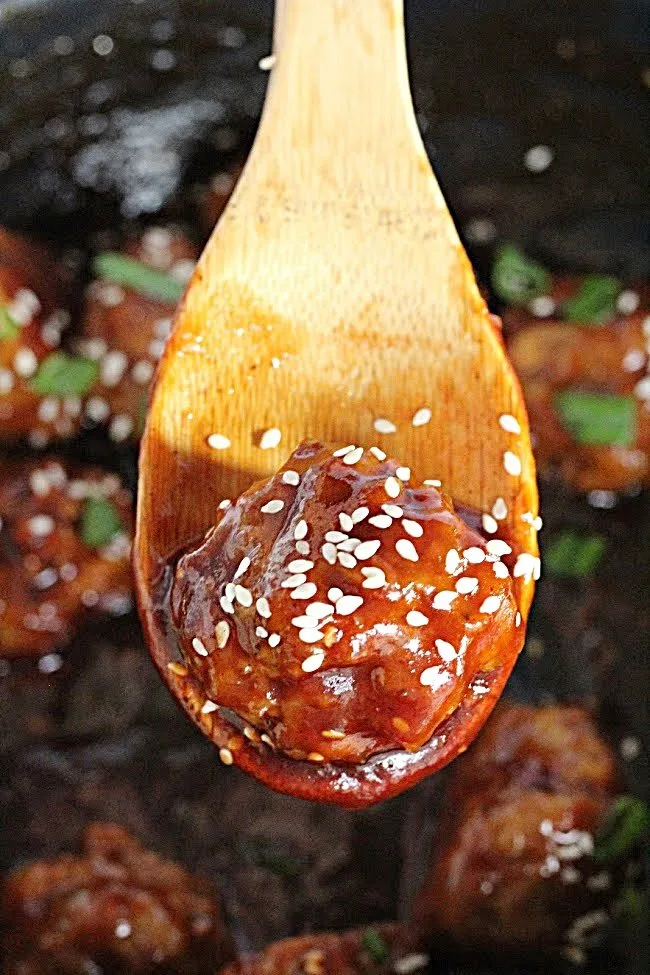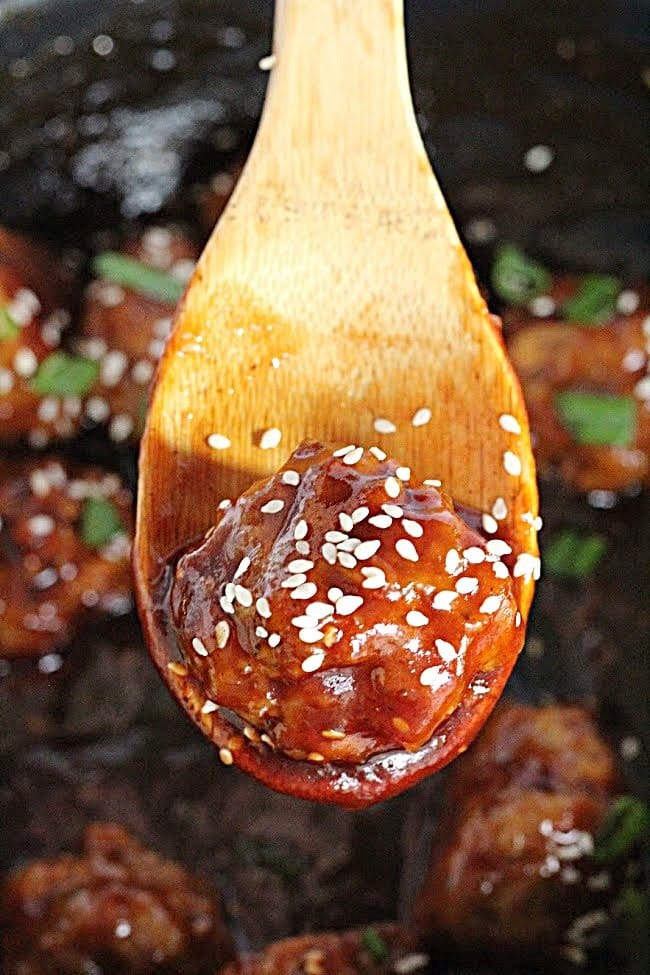 Can I just say that I love these meatballs? OK..I will. I love these meatballs.
They are so tangy and sweet. Plus, they are a crazy easy option for a weeknight dinner.
The Ingredients List:
Meatballs – cooked
Brown sugar
Ketchup
Honey
Soy sauce
Minced garlic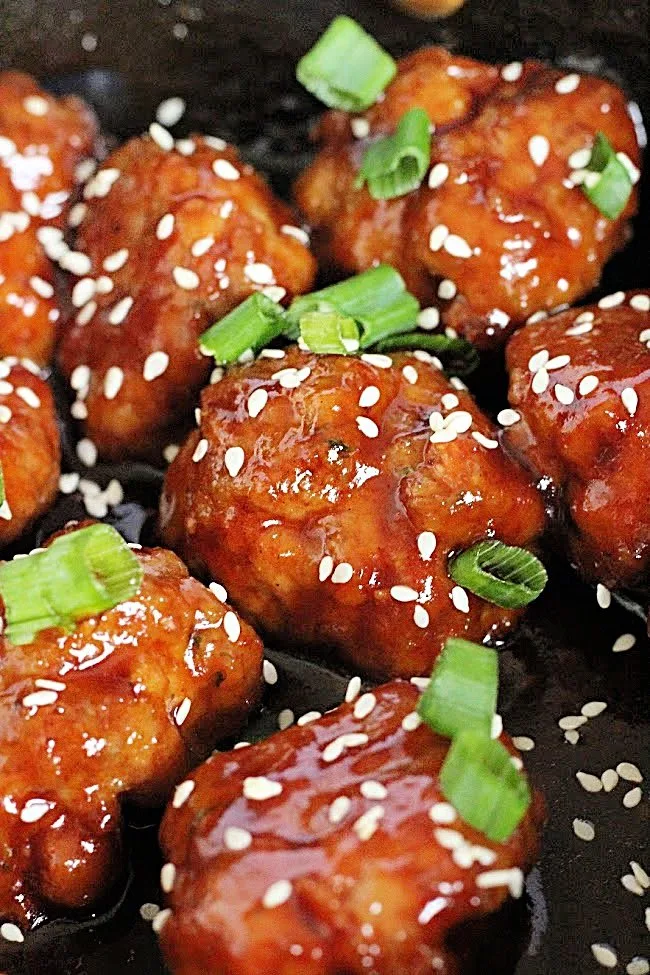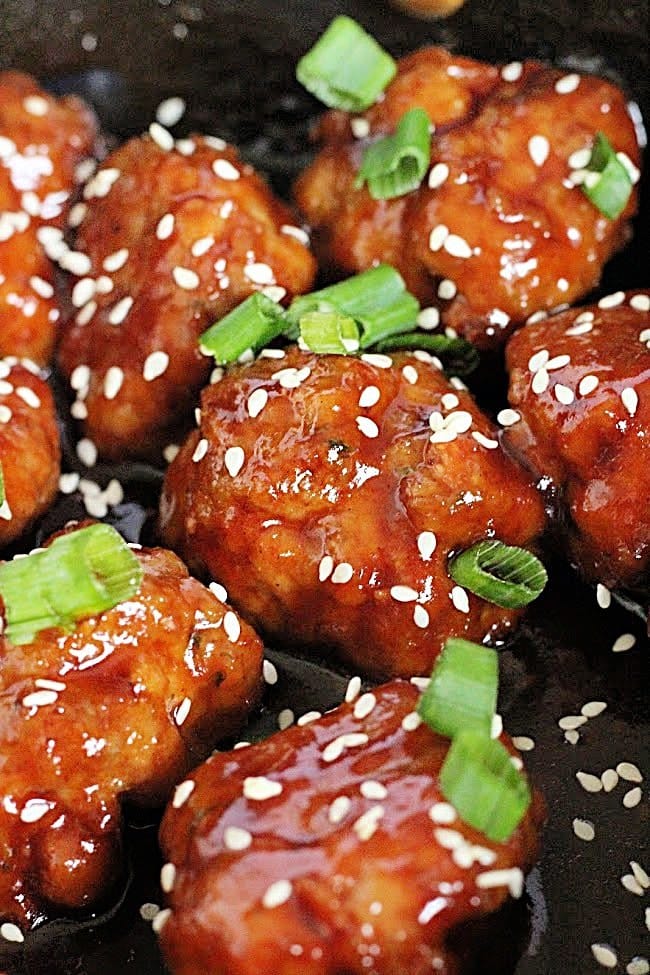 Meatballs: I made these with my homemade meatballs. But, feel free to use your own homemade meatball recipe or go with frozen. Whatever works for you! Just be sure they are cooked before adding them into the sauce. If you use frozen meatballs, add 15 minutes to your cooking time.
You can serve these with a side of rice or noodles. They also would be a great twist for meatball sandwiches.
Enjoy!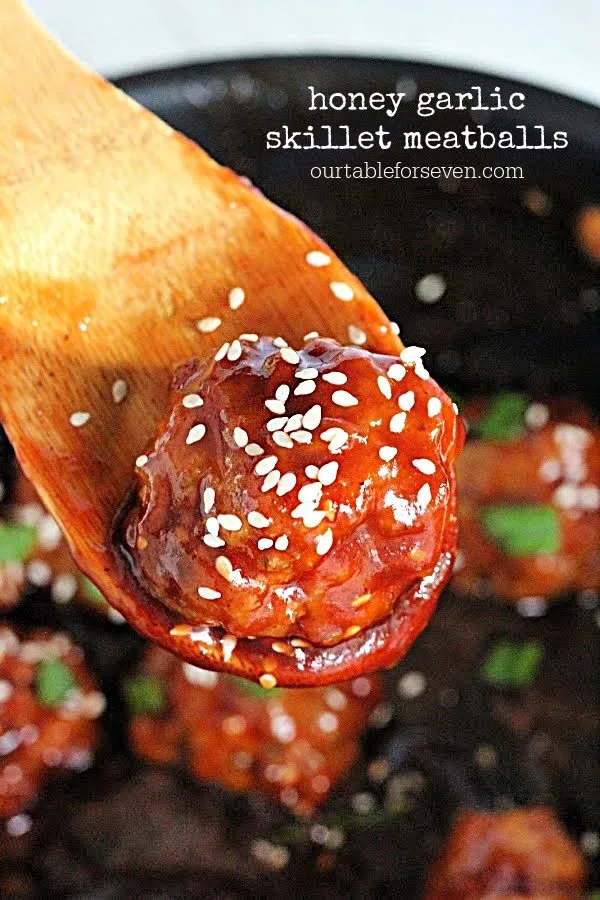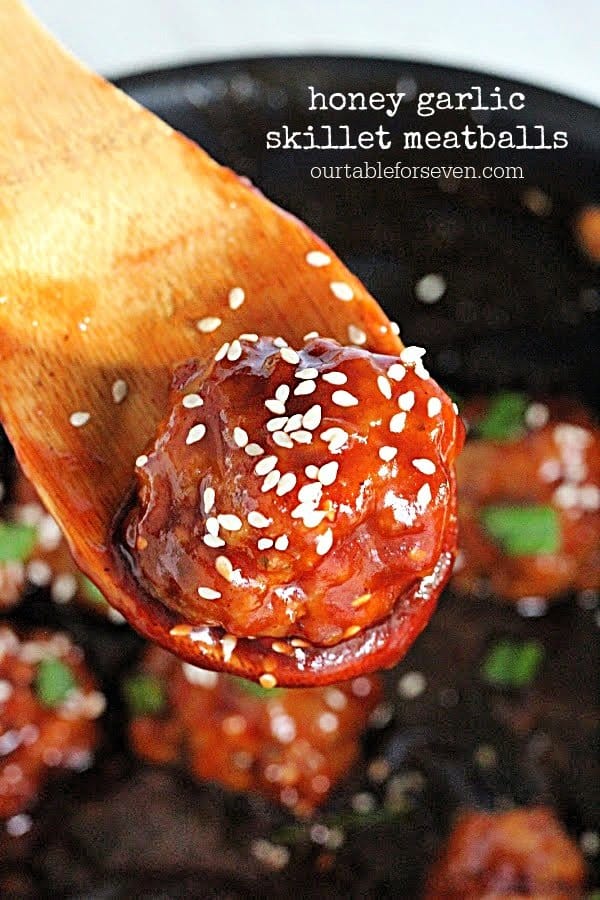 Love Meatballs? Try these Too!