All the great tastes of a meatball sub packed into a delicious casserole!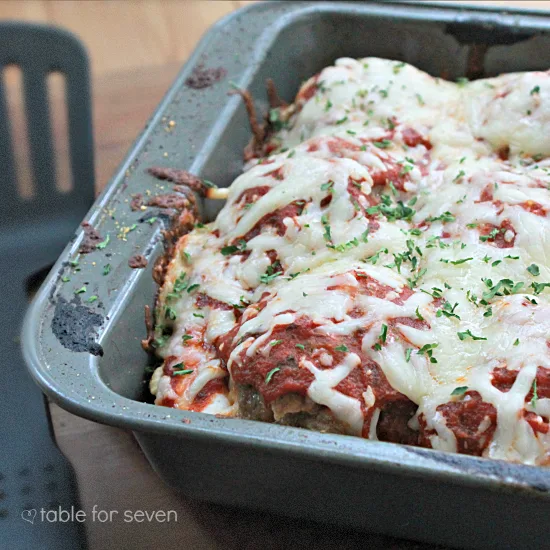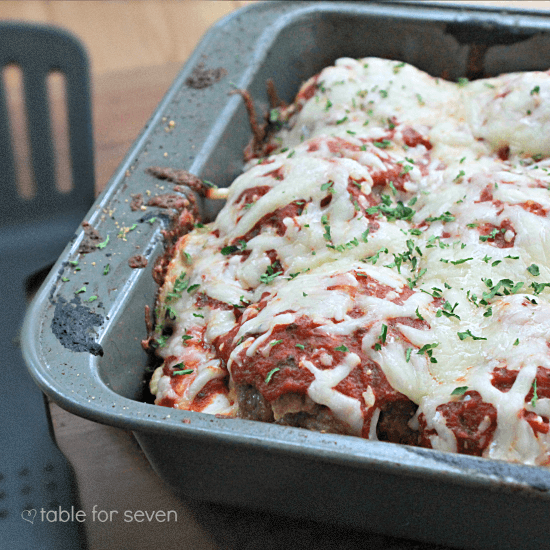 Casseroles. Aren't they fabulous? They are one of my favorite ways to cook dinner. Not only casseroles, but, skillet meals too. Pretty much any meal you can your entire (or almost) dinner in one pot. 😉
This particular casserole is a favorite here. It's easy to put together and tastes amazing!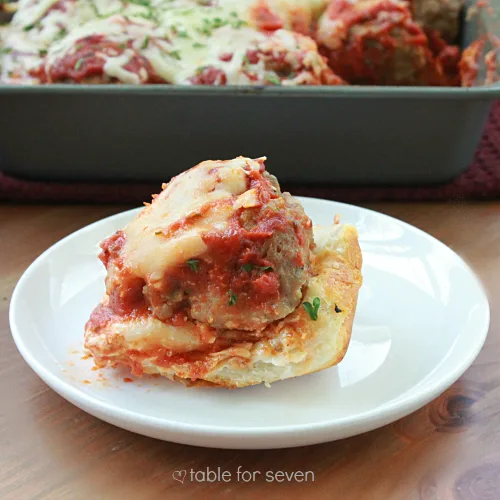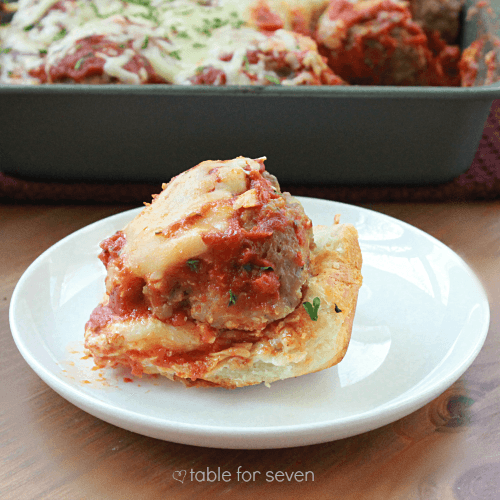 Put it together:
Add a layer your favorite refrigerator biscuits. You will only need 9-10 biscuits. So, whatever you like, use it. However, if you use a flaky biscuit, you may need to cut them in half.
Bake the biscuits (alone) for just 5-8 minutes. This will prevent you biscuits from getting too soggy from the sauce. Don't skip this step!
After baking, place cooked meatballs on top. You can use frozen or homemade. Just be sure they are thawed and cooked before adding them.
Top the meatballs with spaghetti sauce and cheese. For the spaghetti sauce, again, use your favorite jarred version or homemade.Whichever is easier!
Bake.
There you go: dinner 👍
Serve this easy Meatball Sub Casserole with a side salad and it's a perfect weeknight meal!