Instant Pot Spaghetti and Meat Sauce is hearty and filling! Your Instant Pot does all the work for this easy, delicious one-pot meal.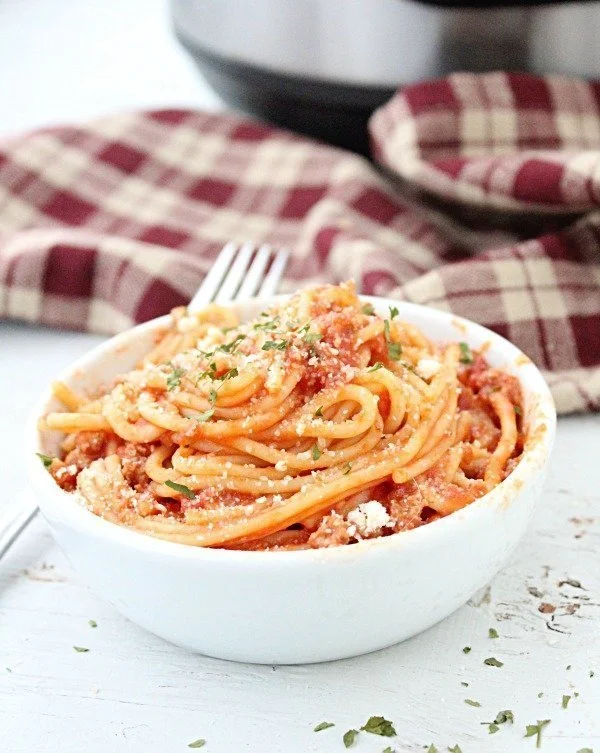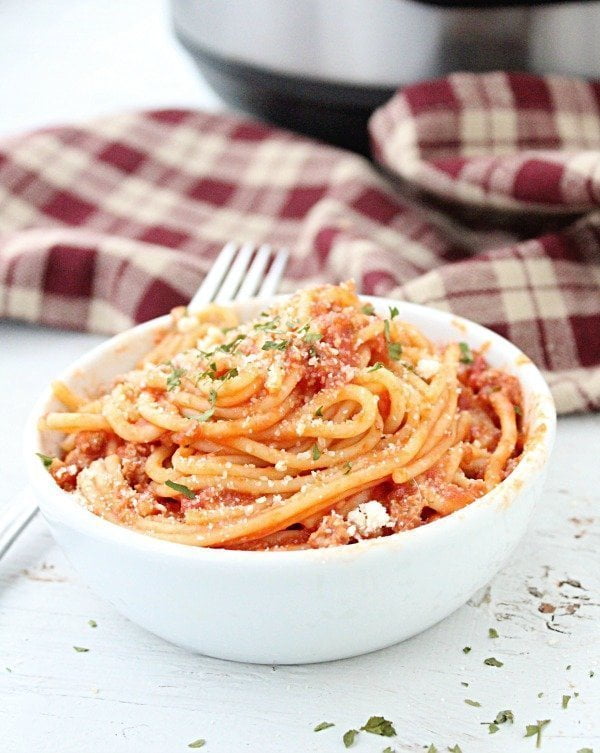 It's been quite a while since my last Instant Pot recipe.
My pot is still getting used, but, it's definitely been a work in progress. I use the slow cooker option on my Instant Pot, all the time and just recently, the yogurt option. Those both work great, but, I'm still getting used to the pressure cooker function.
This recipe is a great basic recipe and a perfect place to start if you are just starting using your Instant Pot.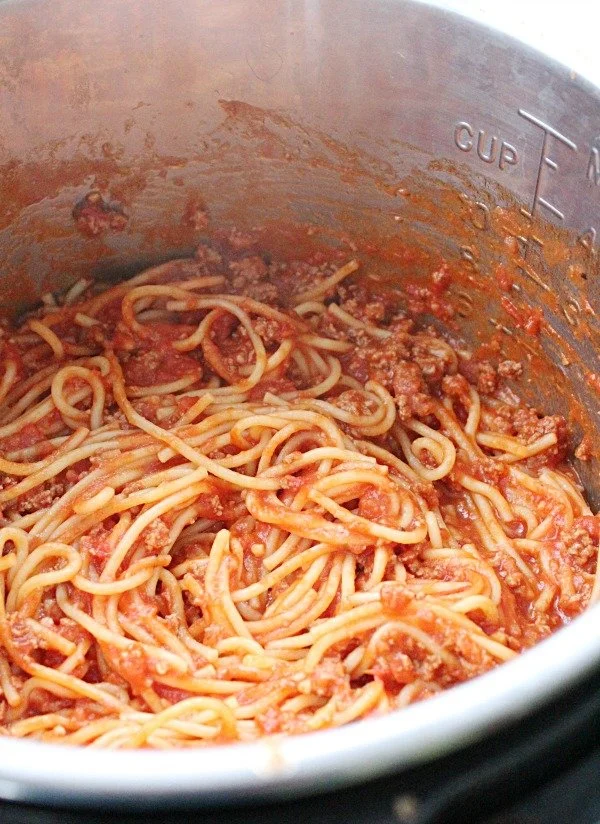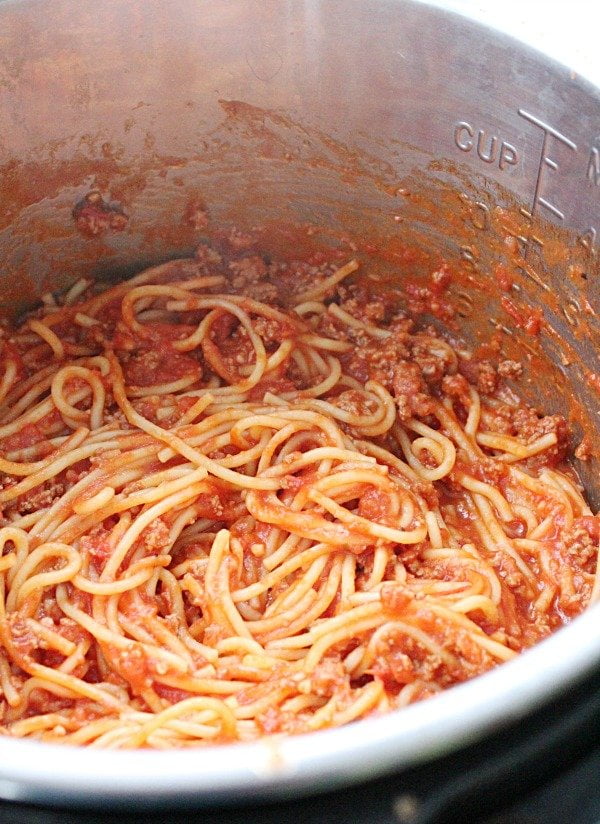 Ingredients Needed:
Ground turkey
Dried minced onion
Spaghetti sauce
Spaghetti noodles
Water
Ground Turkey: Ground beef or chicken can be used as an alternative
Minced onion: Feel free to use a fresh onion in place of the dried version. Chop into the desired size pieces and cook with the ground turkey.
Spaghetti Noodles: They will need to be dry and broken into pieces. Regular or whole wheat pasta will both work.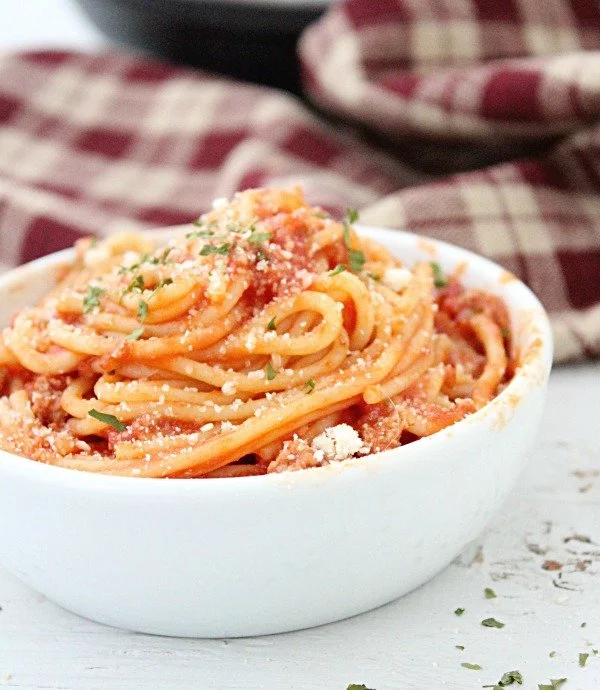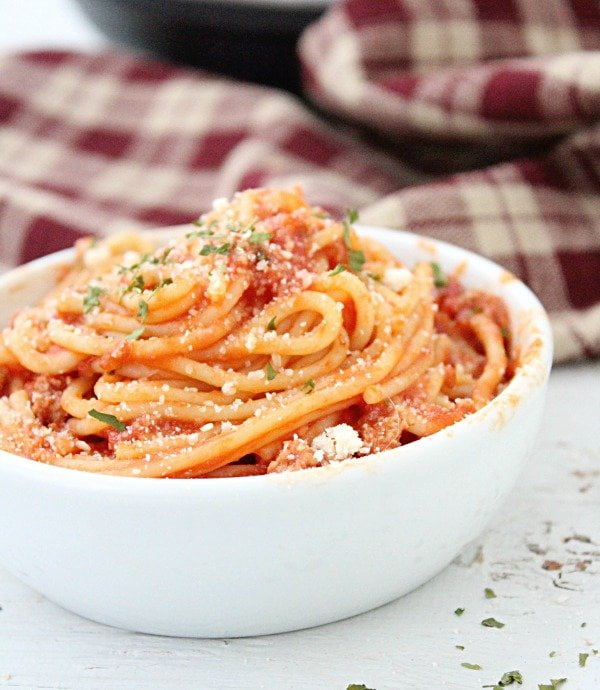 How to Make:
First, press the saute button and add in ground turkey. Cook the meat for about 3-5 minutes, breaking it up as it cooks. Then, add in dried spices.
Place broken spaghetti noodles on top of browned ground turkey.
Pour in water and spaghetti sauce. Be sure all the noodles are covered, without stirring!
Cover, cook on high pressure, then, a quick release.
Remove lid and if desired, top with grated Parmesan cheese before serving.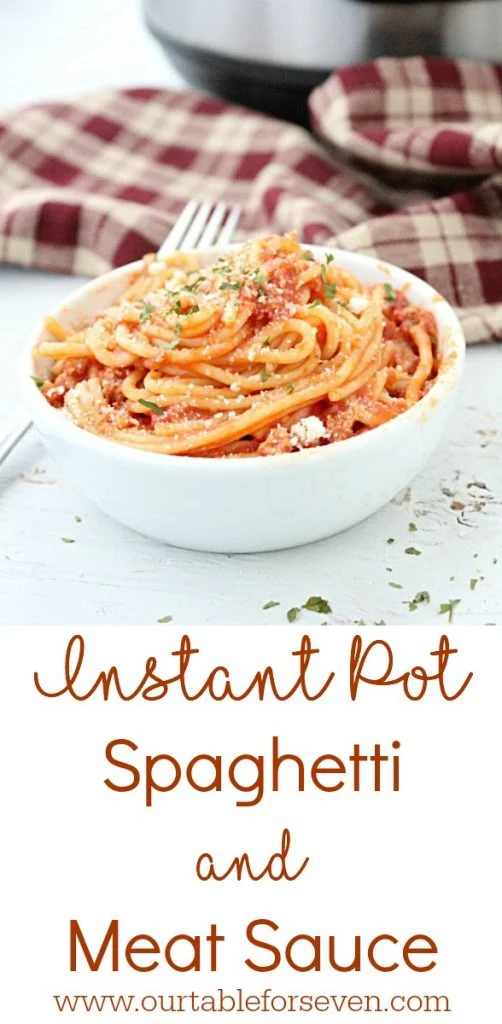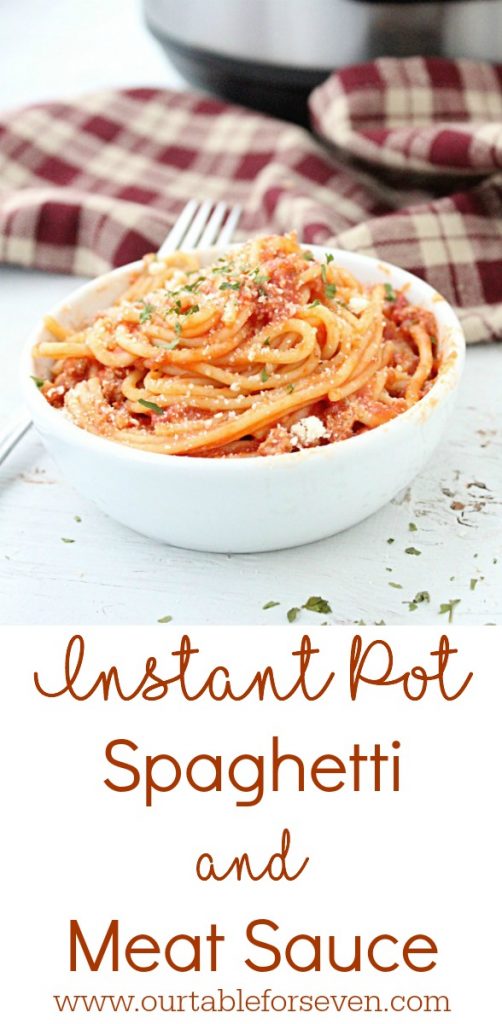 More Spaghetti To Enjoy: