Delicious, classic pork chops in your crock pot.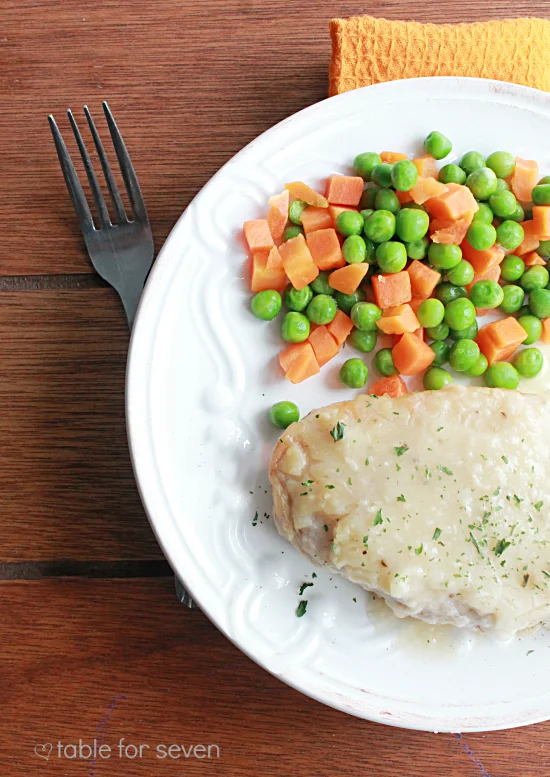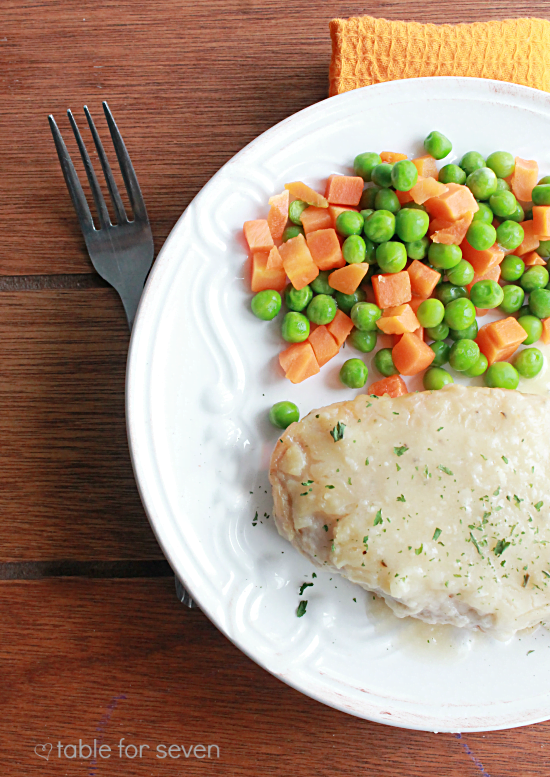 Lately, we have been eating as much pork as we do chicken for dinner.
That's quite a bit. Chicken is something we eat at least once or twice a week.
A few weeks ago, my local grocery store had a great sale on boneless pork chops. Buy one pound, get another free. When there is a BOGO on meat, that's my chance to stock up on it. I tossed some in the freezer and we've been dining on it the last few weeks.
Works out great.
These are your pretty standard pork chops. Breaded and topped with a nice, creamy gravy. Not too fancy, but, they taste delicious.
The added bonus is they are cooked in your crock pot. My most favorite way ever to make dinner!
Ingredients Needed:
Boneless pork chops
Flour
Garlic powder + Black pepper
Butter
Chicken broth
How to Make:
Add flour, garlic powder and black pepper into a plastic storage bag. Add in pork chops and seal bag.
Give it a shake and coat pork chops well. If needed, work in batches for this.
Next, melt butter in a skillet. Add in floured pork chops and cook just 3-5 minutes on each side. You are simply browning the chops, not cooking. Again, if needed, work in batches.
Add the browned chops to your crock pot. In a bowl, whisk together chicken broth and flour. Pour it on top of the pork chops.
Cover your crock pot and cook.
Important Note: Cooking time may vary, depending on your crock pot and size/thickness of pork chops. The internal temperature of the pork chops should be at least 145 degrees when done.
We paired ours with mashed potatoes, but, they would also go great with rice.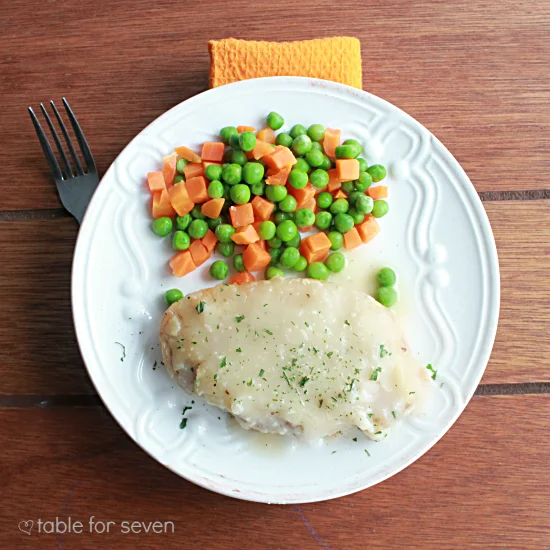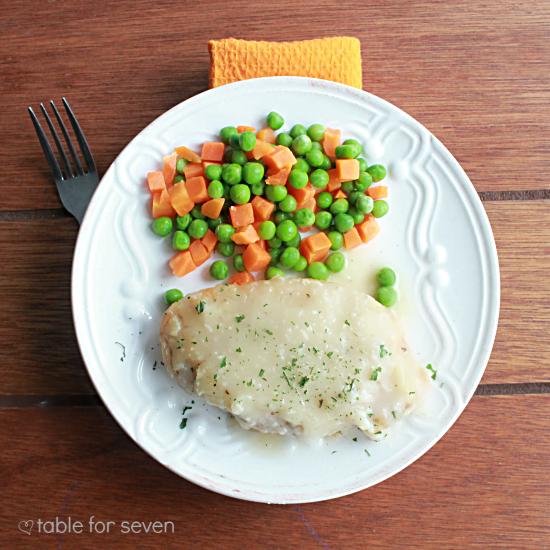 Love Pork? Try these too: