Ooey, gooey and cheesy! It's a whole lot of pizza love packed into this dish. Layers of pasta, cheese, pepperoni, Italian sausage and pizza sauce make up this perfect weeknight meal. Plus, no boiling the noodles beforehand!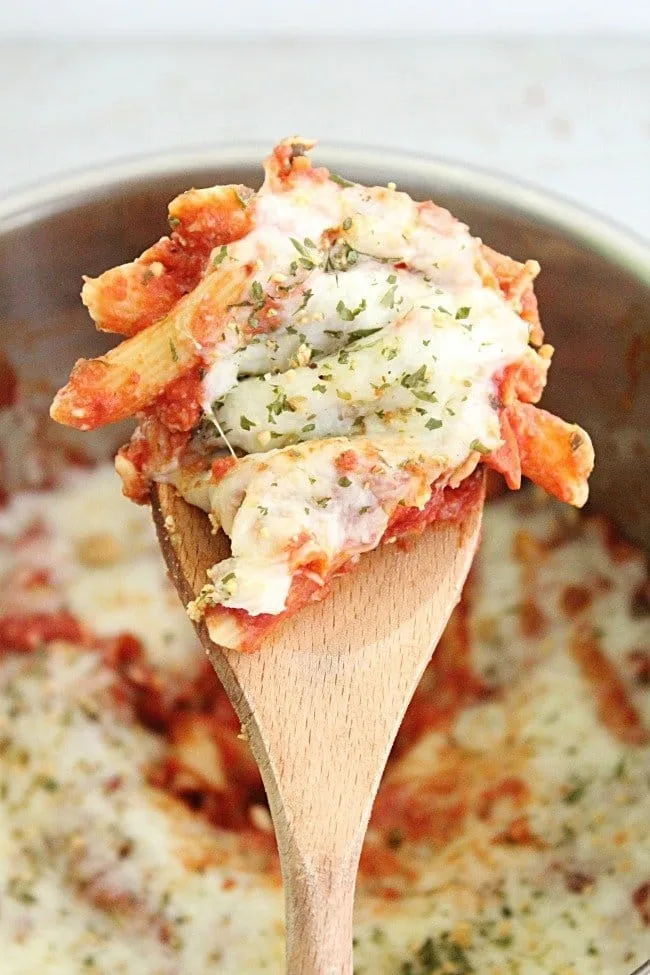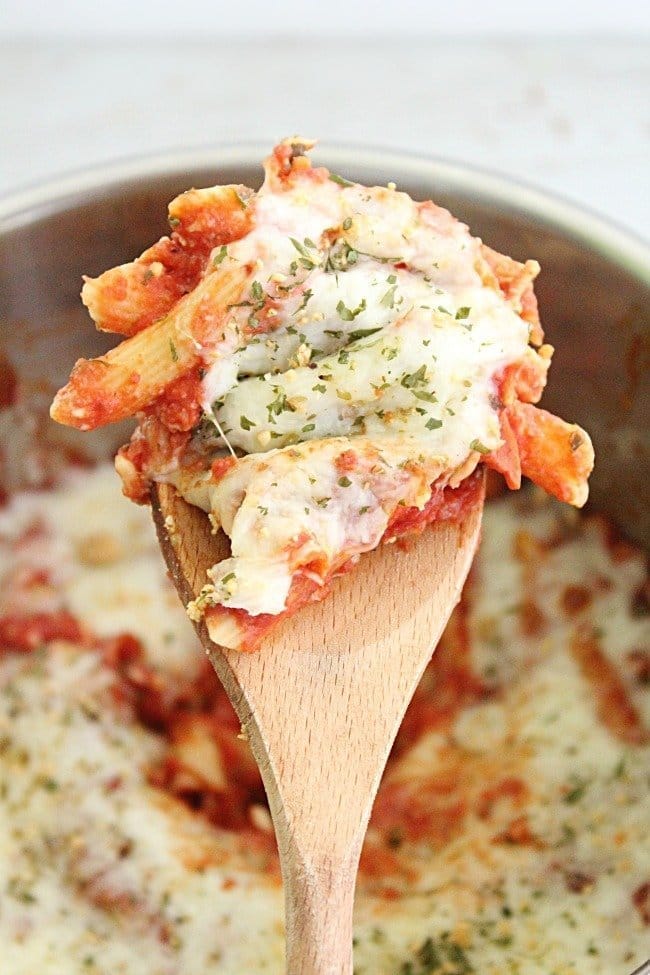 Since originally posting this recipe on the blog back in 2012, it's been changed up a few times. Not here on the blog, but, in my kitchen. The original recipe was good, but, it required boiling the noodles beforehand and I've been always been looking for a recipe to avoid that.
Well, today is a good day! It's a new recipe and new pictures, but, the dish is even easier and still quite delicious.
Crock Pot Pizza Casserole ➙ ➙ Ooey,gooey, easy, cheesy and YUMMY.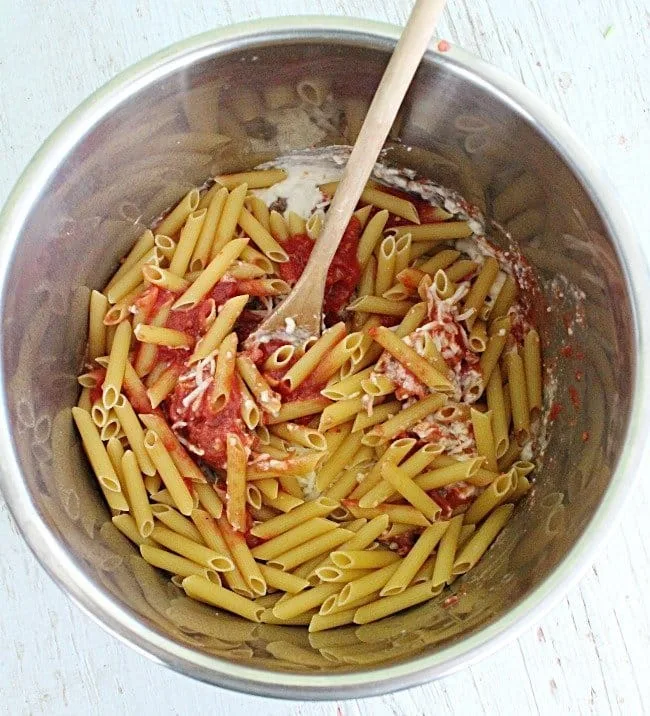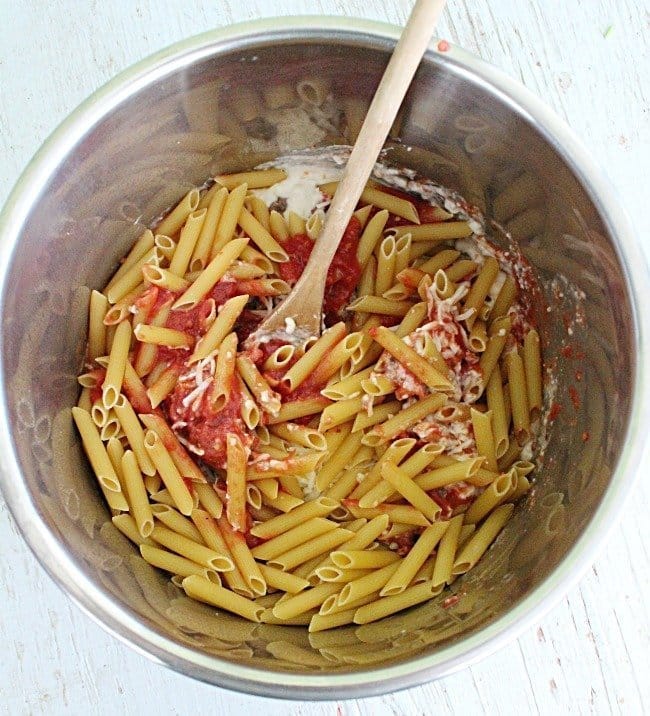 What Supplies Do You Need? Just a Few:
Crock pot (slow cooker) + non stick cooking spray or liners
Measuring cups
Large serving spoon or wooden spoon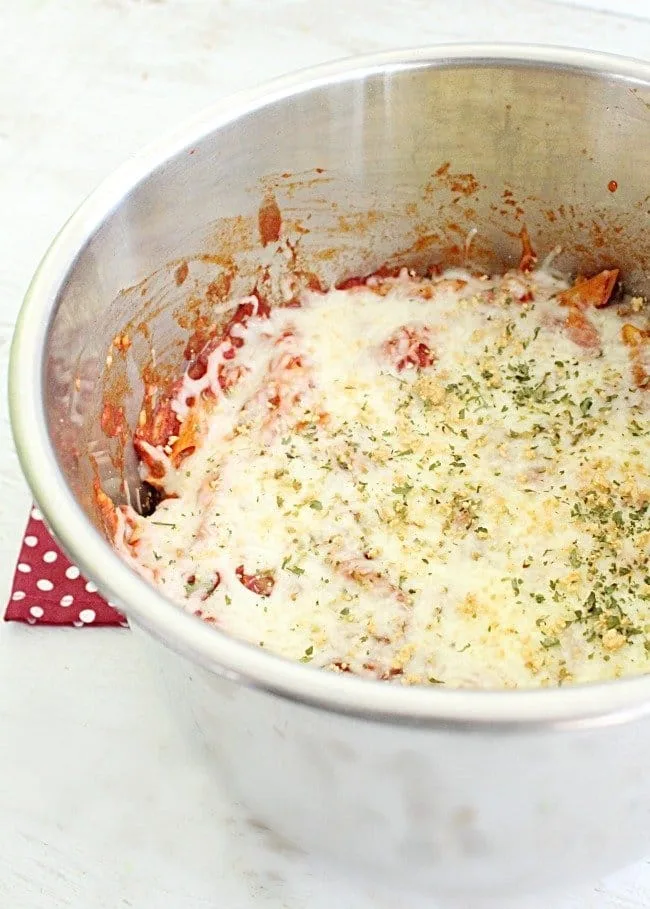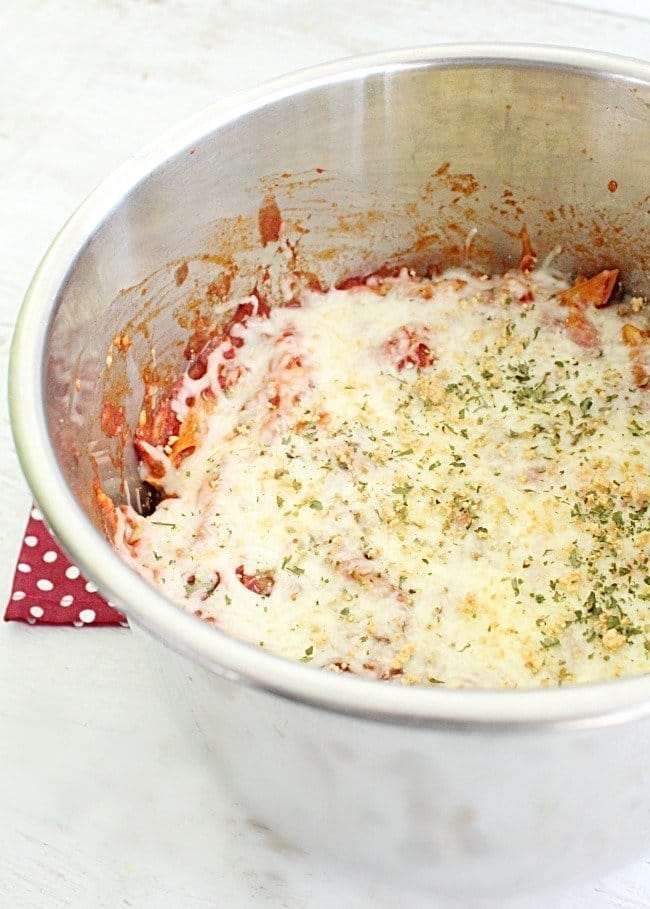 Ingredients Needed:
Dry Penne pasta
Spaghetti sauce
Shredded mozzarella cheese
Alfredo sauce
Pizza sauce
Pepperoni
Italian sausage
Water
Pasta: You will be adding dry pasta into the pot. No need to boil it beforehand! If you don't have any penne on hand, feel free to replace it with a similar size pasta.
Italian Sausage: This you will have to cook before adding it to the pot. Regular, hot or even a turkey Italian sausage will work. If desired, cooked crumbled ground beef or turkey can also be used.
Want to Make it Meatless? Simply omit the pepperoni and sausage. It's still delicious!
Side Note: This dish is for your crock pot/slow cooker, not the instant pot. I simply used the slow cooker function on my instant pot. Hence, the pot in the pictures. 😉
Make it Homemade: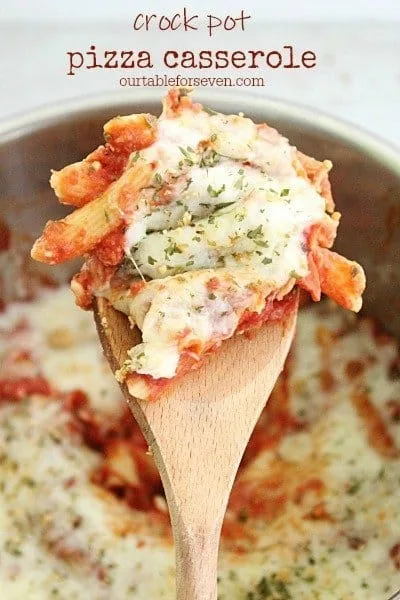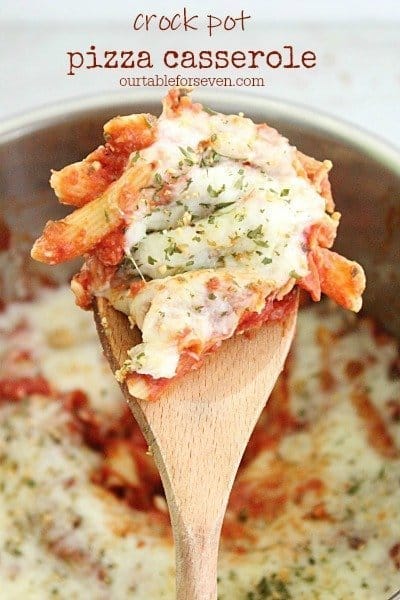 Love a One Pot Meal? Check these Too!