Just 5 simple ingredients for this simple and flavorful chicken.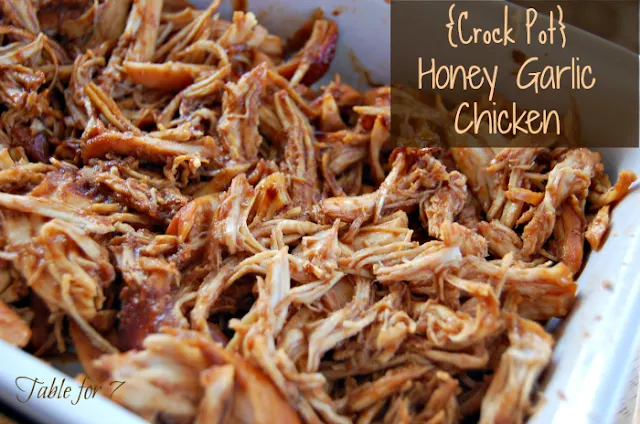 My new love affair with my crock pot continues 👍
This recipe is actually for baked chicken wings, but, I gave it a whirl with my crock pot instead. That was a very good decision.
This chicken is tender, juicy, has a little sweetness to it (which my kids love) and a little heat with the hot pepper sauce. But, not too hot for the kids or Mr Plain.We served this with a side of my Chicken Rice. They went great together.
However, you could also pair this up with noodles, plain rice or serve it on a sandwich with a slice of cheese.
This Crock Pot Honey Garlic Chicken is really tasty..add it to your dinner rotation immediately!