Creamy Chicken Enchilada Casserole! An easy, weeknight meal and freezer friendly. Double your recipe and freeze for a later day!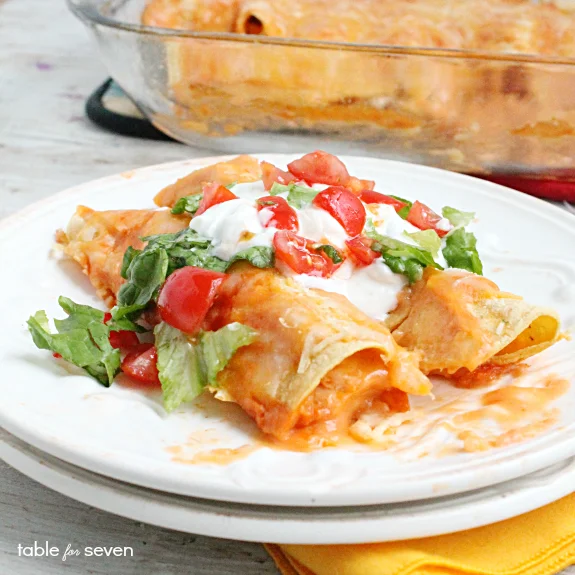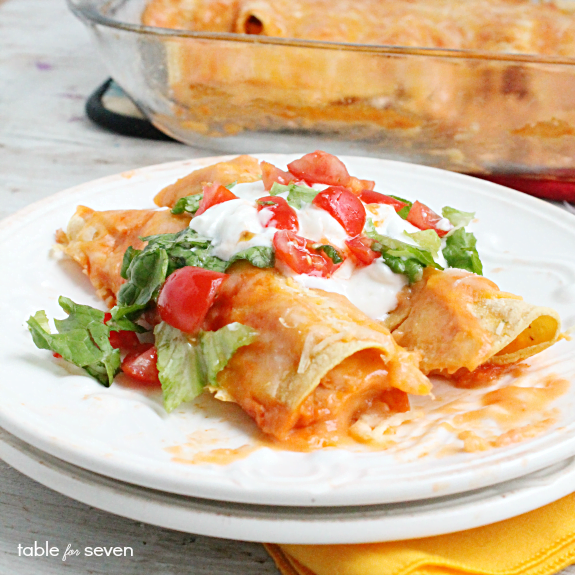 In 2011, I shared a recipe here at Table for Seven for Cheesy Chicken Enchiladas. However, I wasn't really totally comfortable calling them enchiladas. They had chicken in them and enchilada sauce, but, they aren't really your conventional enchiladas.
The difference? These are a pretty toned down version of that classic. My husband is not a fan of classic enchiladas. They are too spicy for him. (Even with a mild enchilada sauce). For real! I love classic enchiladas. So, this dish is our happy medium for us both. I get my enchilada fix and he isn't overloaded with full blown enchilada sauce.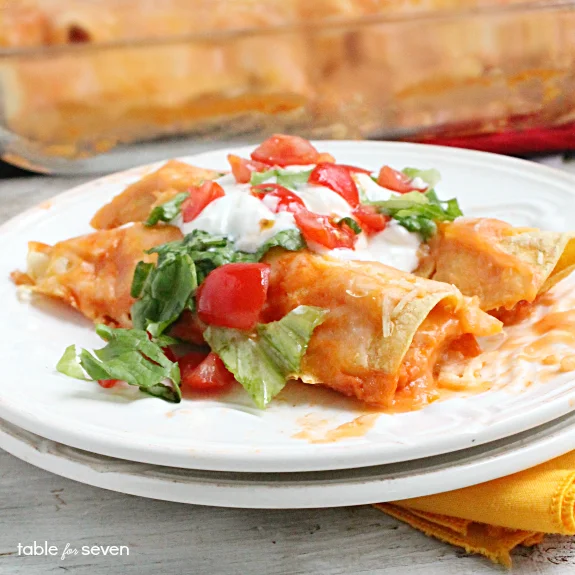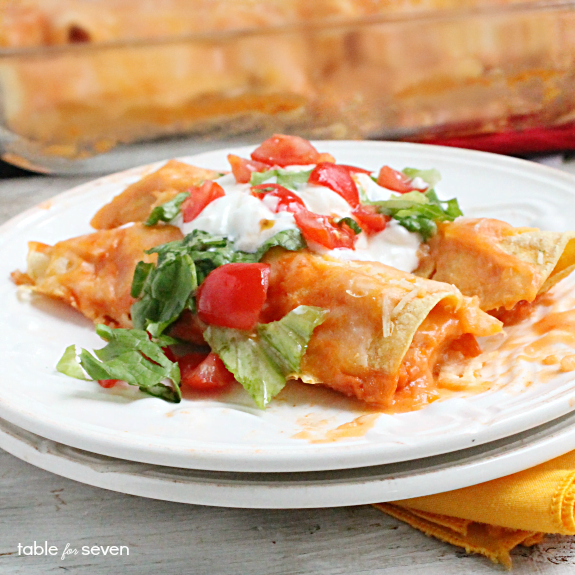 Since the original posting, I made these quite a bit and have really completely changed the recipe. I also changed the name. Now, it's a casserole!
This is really an simple casserole to make. You do have to roll the shells, but, that doesn't take too much time. If you have time to prep, make it ahead of time and stick in your fridge until dinner. Using rotisserie chicken or leftover cooked chicken also cuts back on your prep time too. This also freezes well. So, double your batch and save a pan for a later date.
This Creamy Chicken Enchilada Casserole is great for an easy weeknight dinner..it's cheesy and delicious!