Crunchy pillows with a creamy chicken filling. Top off with your favorite Alfredo sauce to make it your new favorite dinner menu addition!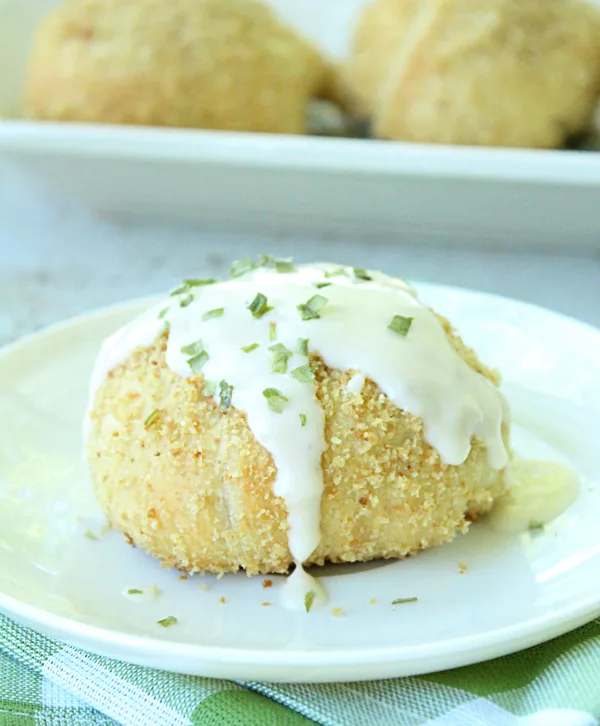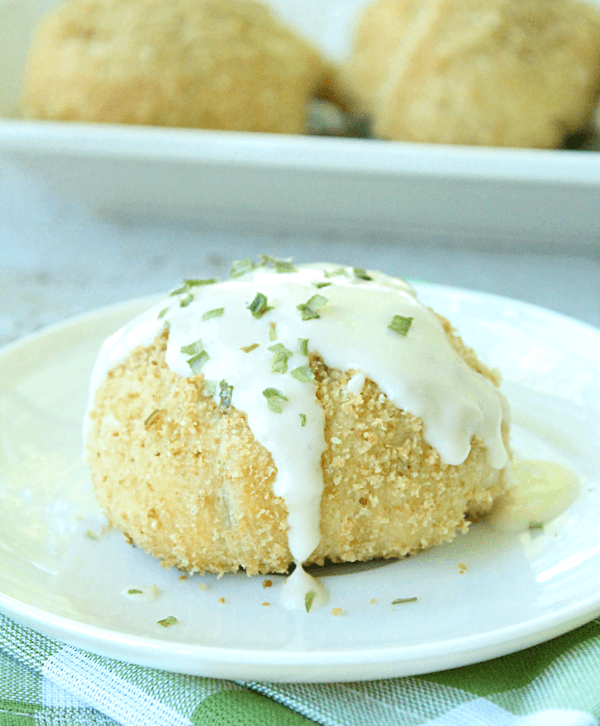 Ingredients Needed:
Crescent roll dough
Cooked chicken
Cream cheese
Dried chives
Minced onion
Butter
Bread crumbs
Alfredo sauce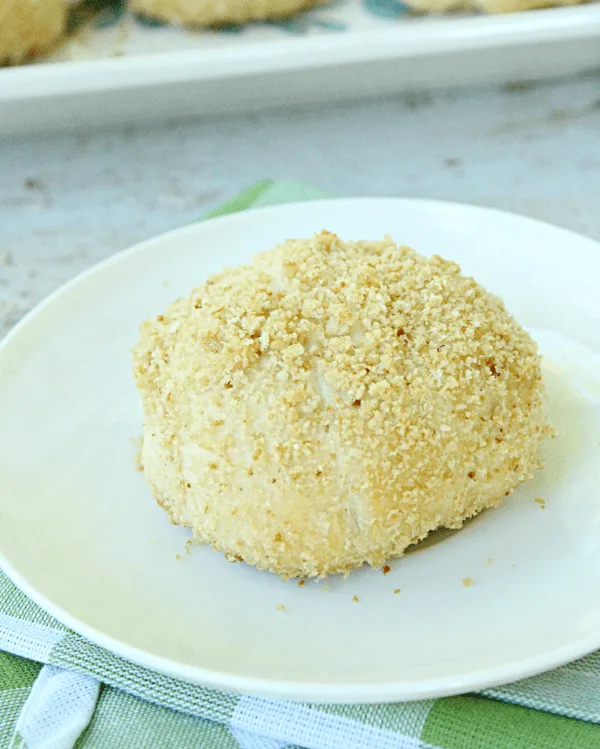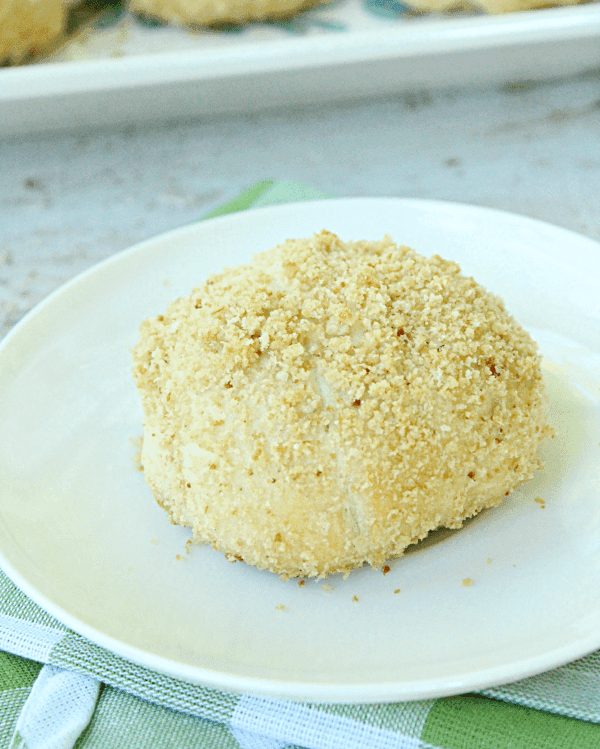 Crescent Dough: Any variety will work ( ex: fat free, low fat, etc). I preferred Pillsbury, but, any other brand will work just fine.
Alfredo Sauce: Use your favorite jarred version or homemade. See the recipe card for links to both of our favorites.
How to Make:
First, mix together cooked chicken and dried spices.
Remove crescent rolls from the package. Take two crescent triangles and press seams together to create a rectangle.
Fill each rectangle with approx 2-3 tablespoons of the chicken mixture.
Bring corners of dough into middle of chicken mixture. Then, fold up around completely, creating a ball. Repeat with remaining dough.
Dip each ball into the melted butter, then, coat with bread crumbs. Place on prepared baking sheet.
Bake.
Let them cool for 5-8 minutes before serving.
Top each pillow with warm Alfredo sauce and if desired, chives before serving.
Note: If desired, you can serve these without the topping of Alfredo sauce. They are still delicious. 😉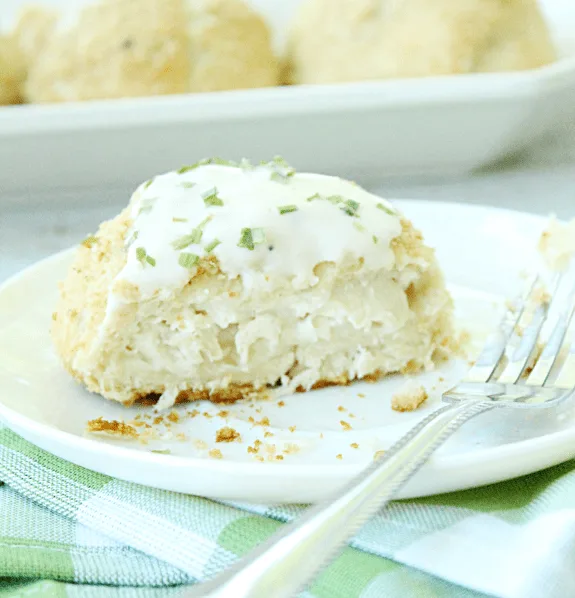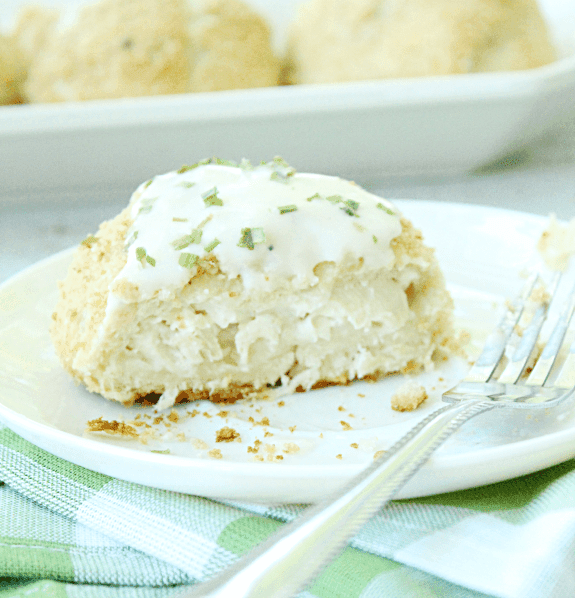 Love Alfredo? Try these Too: