Chicken + Alfredo sauce + Fluffy Biscuits = Your new favorite weeknight dinner. 💚 It only needs 4 ingredients and is crazy simple to throw together.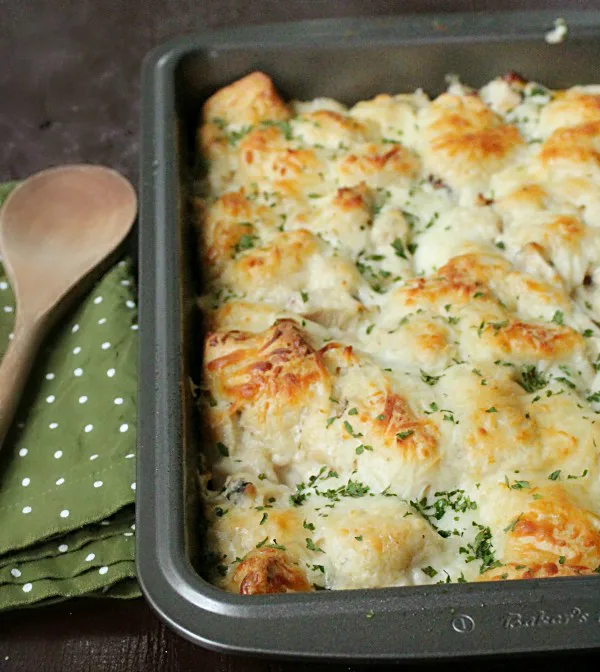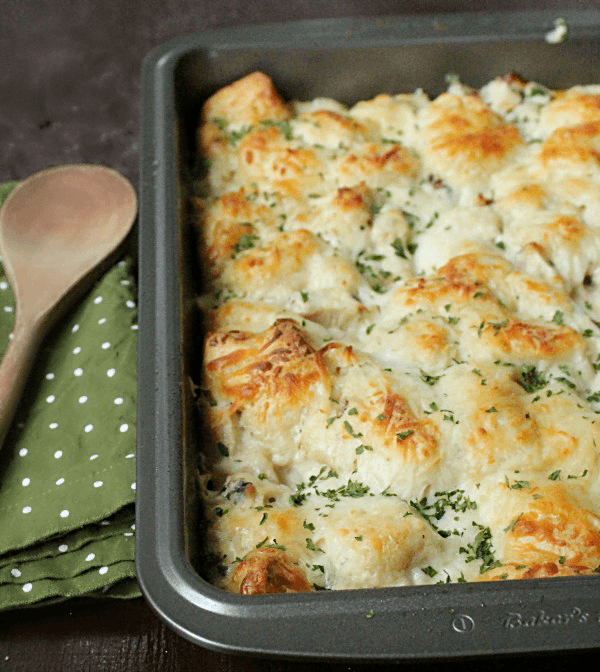 Need dinner on the table quickly? Don't want to spend hours preparing it? Want it to taste amazing? Well, this dinner will tick all those boxes for you.
Ingredients Needed:
Cooked chicken
Alfredo sauce
Mozzarella cheese
Biscuits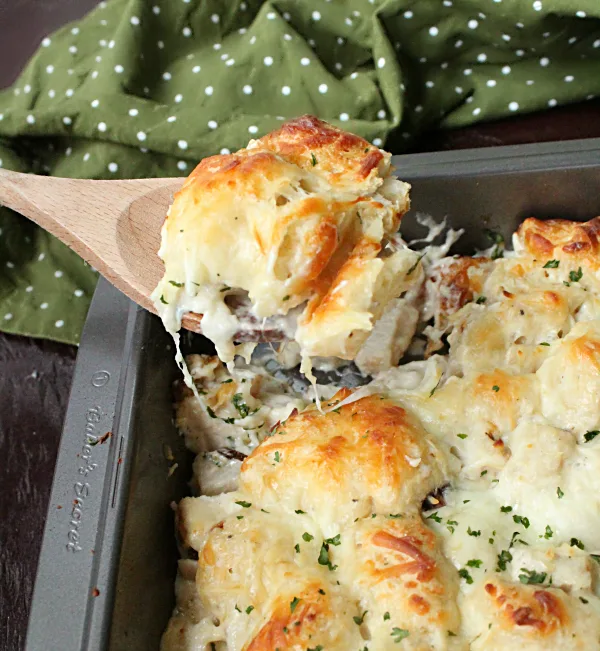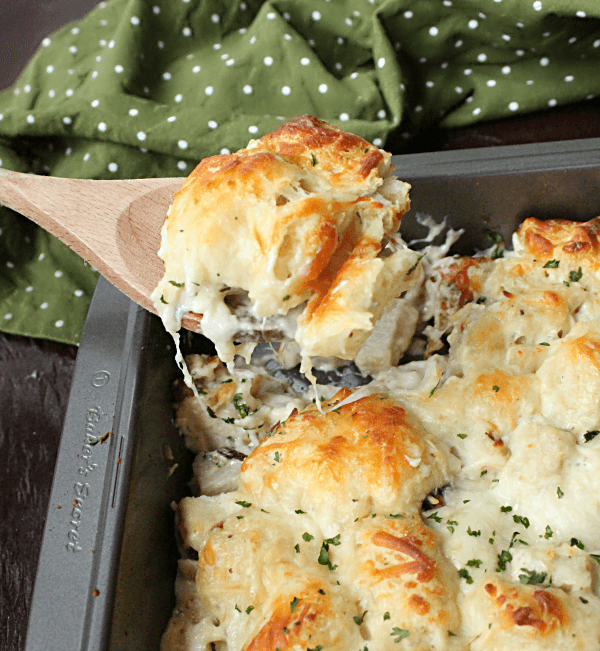 Chicken: It can be leftover, canned, packaged or rotisserie. Just be sure it's cooked. Shredded or chopped will both work.
Alfredo Sauce: For a quick, jarred version, we like Bertolli. Otherwise, there is nothing better than making it homemade. You can find a link to both in the recipe card.
A few small notes:
If you want to add your veggie right into the dish, toss in 1-2 cups of baby spinach with the cooked chicken and continue with the regular baking time.
If desired, you can prep this dish beforehand. Prepare it all as noted in the recipe and cover. Keep in the refrigerator until you are ready to cook. If refrigerating, be sure to cook it within 2 days of preparing.
Freezing: I don't recommend freezing this dish. With the cheese content and Alfredo sauce, it may separate when reheating. Note: I have not tried to freeze this dish. That being said, if you do want to give freezing it a try, please let me know the results!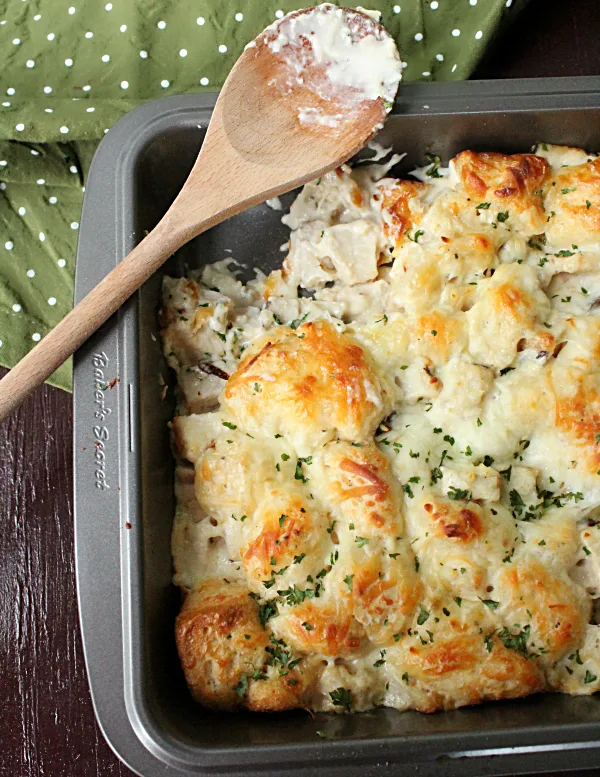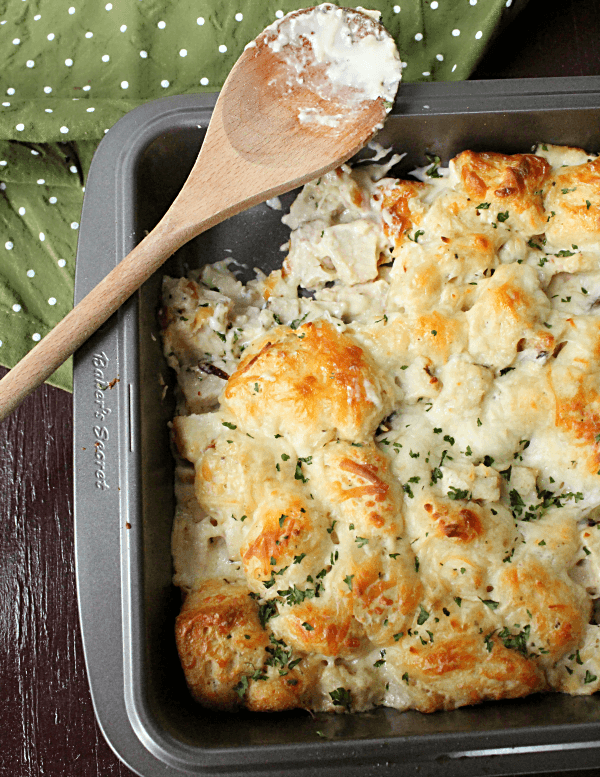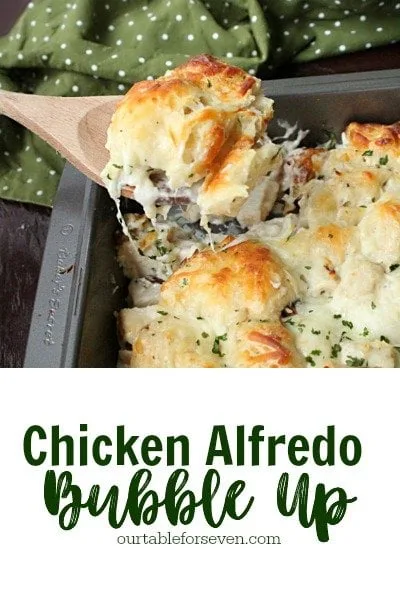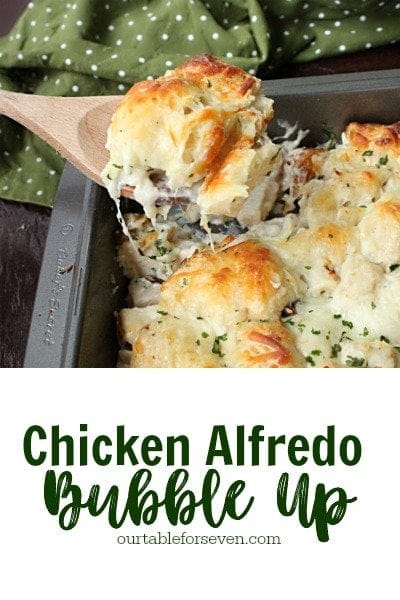 Try these too: