Apples and cinnamon. A classic combination loaded into a classic dessert: cobbler!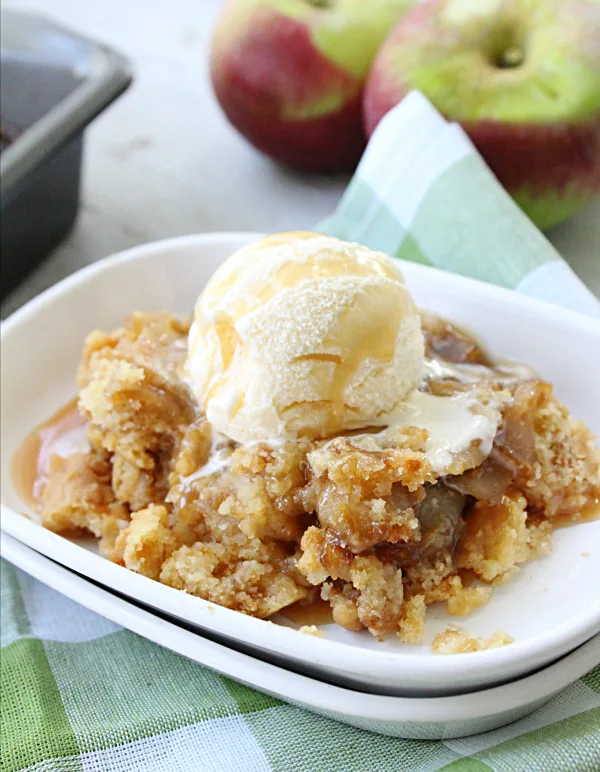 Ingredients Needed:
Apples
Brown sugar
Flour
Ground cinnamon
Butter (both softened & melted)
Cinnamon apple muffin mix
Vanilla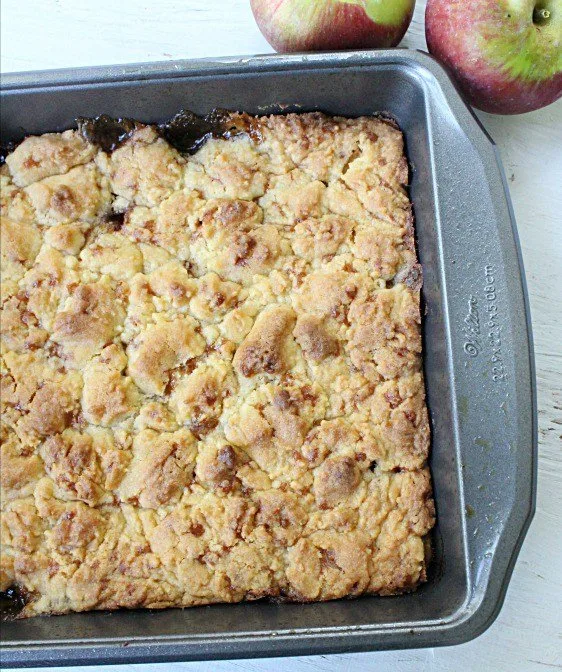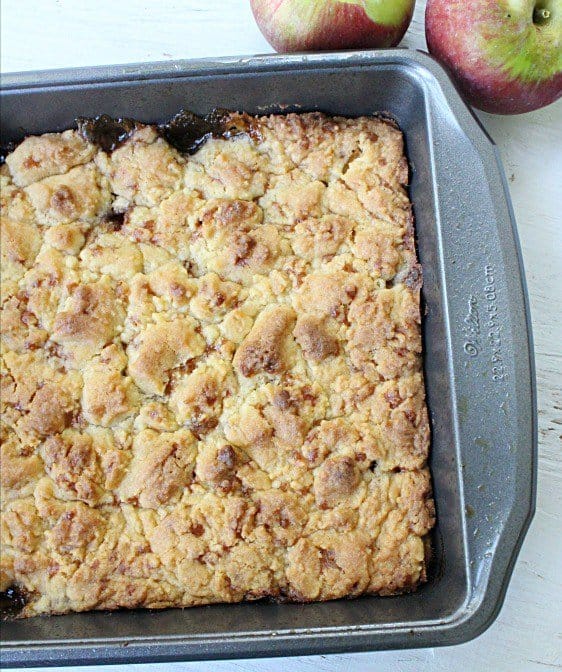 Muffin Mix: I used two 7 oz boxes of Jiffy Mix Apple Cinnamon Muffin Mix (No endorsement, I just like them. Find a link to purchase in recipe card) You can use whatever brand you prefer. Just pay attention to the size of your package. You may need two or you may need just one, it depends how what brand/size you decide to use.
Apples: Chopped & peeled. A few varieties that work well in apple pie- – granny smith, jazz, pink lady golden delicious & jonagold. You are looking for an apple that is firm and tart. Yes, you can use a combination of different types!
How to Make:
First, in a bowl, mix together chopped apples, flour, sugar, ground cinnamon and soft butter.
Spread the mixture into the bottom of a greased baking pan.
Then, mix together muffin mix, vanilla and melted butter. Your batter will be thick. Drop batter by the spoonfuls on top of the apple mixture. Don't worry if the whole top isn't covered.
Bake.
Once done, let it cool for 10-15 minutes ( it's hot!) before serving.
Topping Ideas: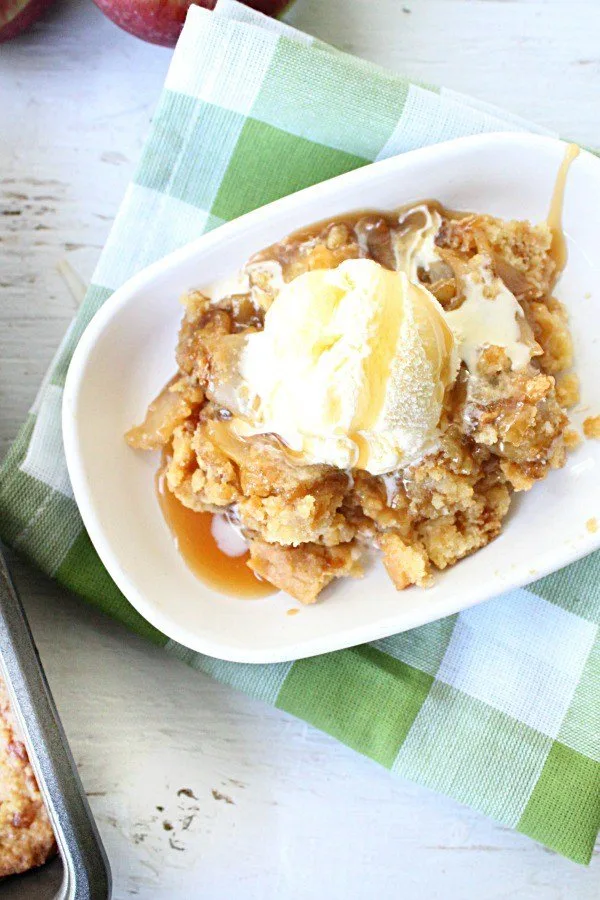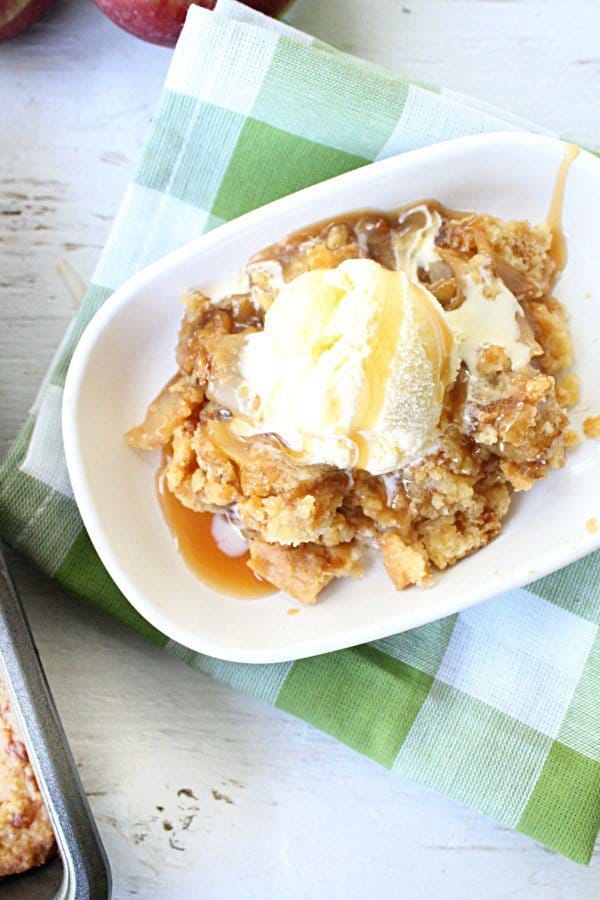 Try these too: