All you need is 3 ingredients for this delicious and fun dip!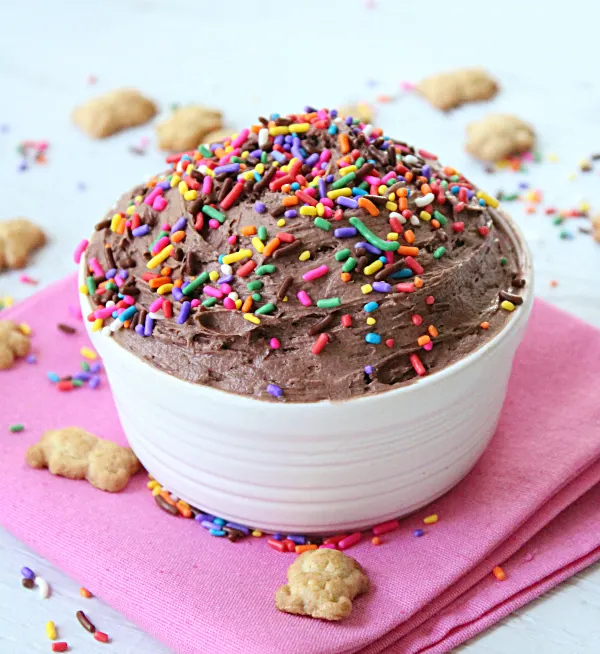 Let's face it, sometimes the best part of the cake is the batter, right? Admit it
You sneak a few swipes from the bowl before you pour it into the pan, don't you? No judging here. You can count me in on that one. I do it. It's impossible not too. It's so irresistible!
My kids are following right in my footsteps. The mixer hasn't even stopped working and before you know it, there is a small trail of children behind me waiting to lick the bowl. I can't really blame them, it's good stuff.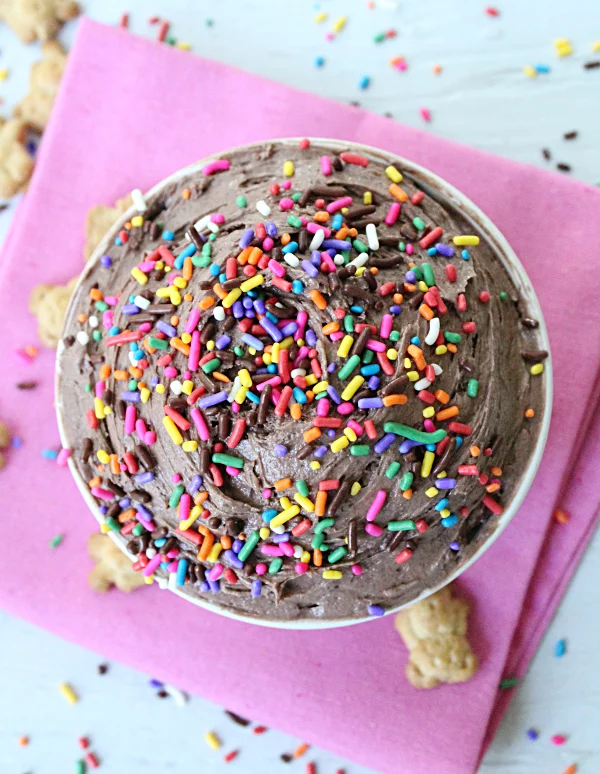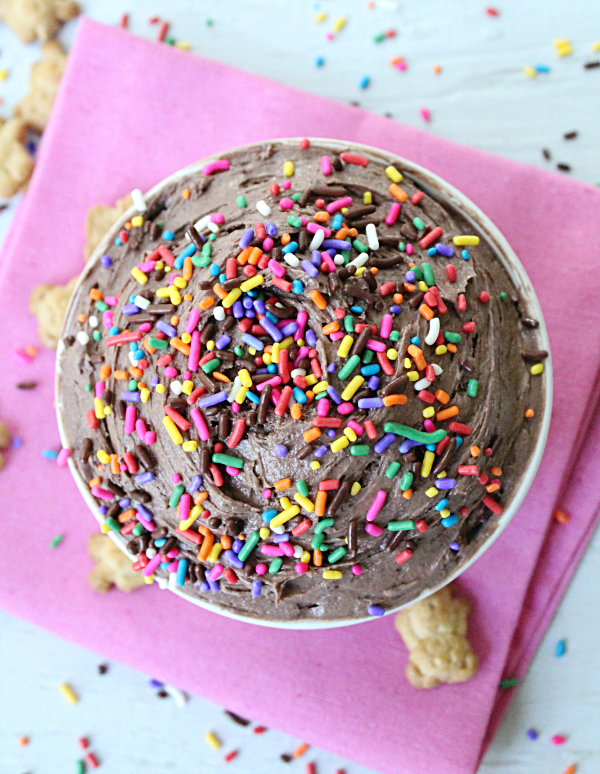 If you are a cake batter lover, like myself, you have come to the right place. This dip tastes just like it and you only need 3 ingredients to make it. I used chocolate cake mix for this particular one, but, use any flavor you want. You can also use lighten up versions of your whipped topping and yogurt to make a guilt free version.
Simple, delicious and totally addicting. Be prepared to eat large quantities!