A smooth, creamy, chocolate frosting that requires ZERO powdered sugar!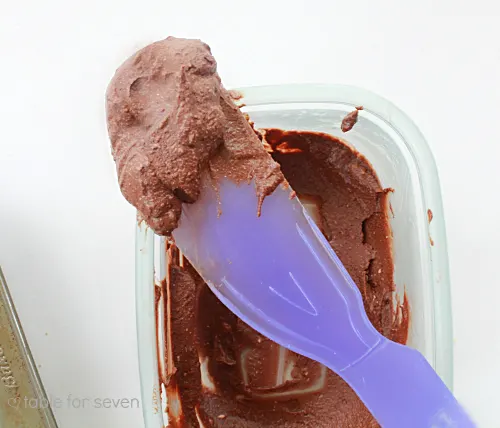 Let me ask you a question: Is powdered sugar a regular staple in your pantry?
You know, is there always a container of the powdery white stuff sitting there, just in case? I have to be honest, I used to. It was sitting there along with the flour, baking powder and vanilla, but, really wasn't being used that often.
When it was used, several cups were being used at a time. A little too sugary at times.
Darn yummy, but, sometimes, it was just too much. So, it's no longer a staple in my pantry.
When it was time to frost last week's Chocolate Cake, it was time to do a little googling, That's when I found this treat.(sorry, link no longer available!) It's smooth, creamy and has an amazing chocolate, butter cream flavor.
Also: NO powdered sugar!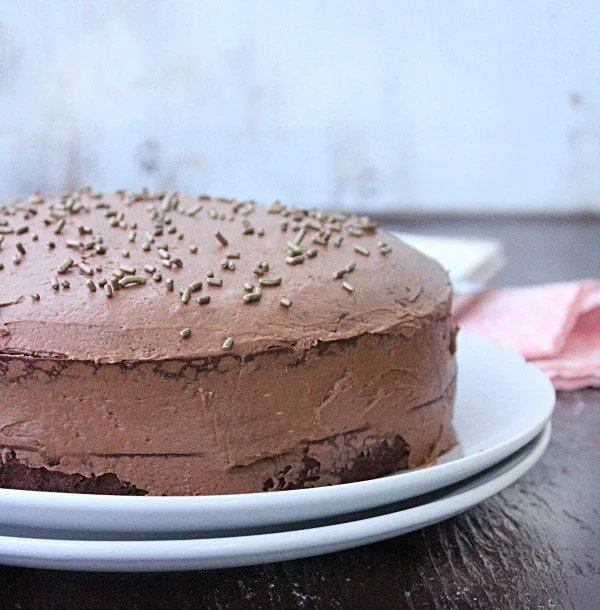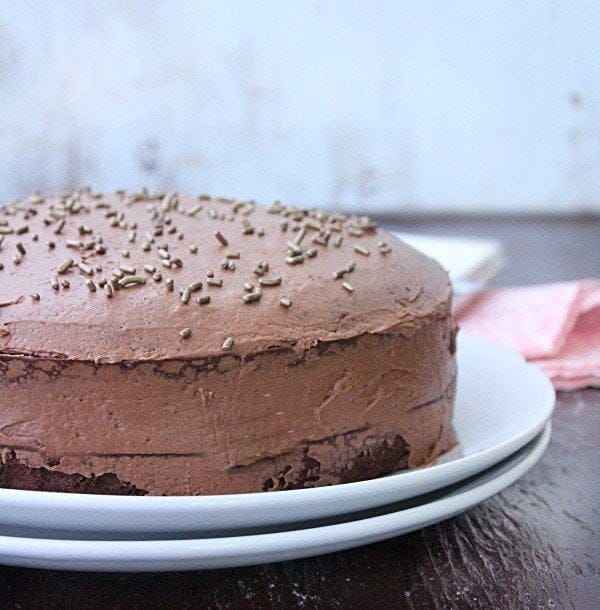 Here are a few things to note:
Be sure your butter is soft! If it is too cold or hard, the frosting will not achieve a smooth texture.
After mixing, don't forget to refrigerate the frosting for at least 15 minutes before using. This will help it set and thicken up a bit. The longer you can let it set, the better.
Refrigerate any leftover frosting in a covered container.
This recipe makes enough frosting for: 12 cupcakes or a 9 inch cake.
This Chocolate Buttercream Frosting tastes so amazing, you will not want to make another chocolate frosting ever!