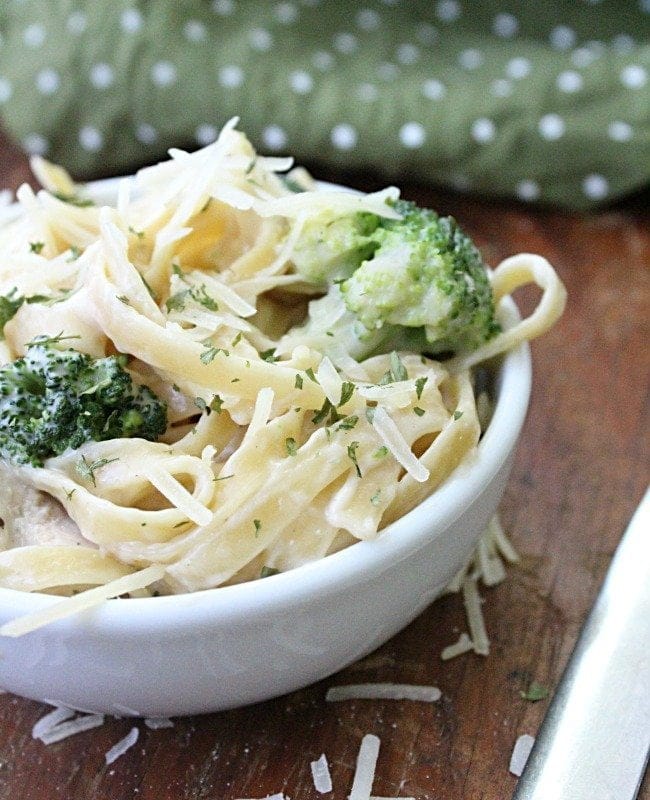 Instant Pot Chicken Fettuccine Alfredo with Broccoli is dinner in just one pot! Creamy Alfredo sauce with chicken,fettuccine and broccoli all cooked in your instant pot.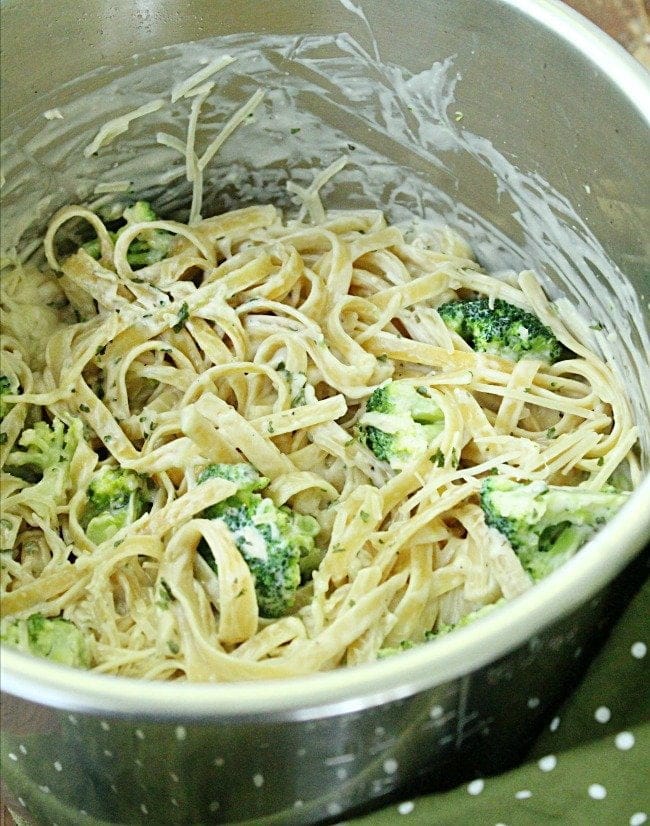 I think,I'm finally getting the hang of my instant pot (pressure cooker). As mentioned in my last instant pot post, the slow cooker setting gets more use than any other function on it, but, my pressure cooker setting is starting to get more useful.
As for the yogurt maker and rice cooker on it? Those haven't been used at all, except for one failed yogurt making session. But, when I do use them, I will be sure to report back with any successful experiences with them.
This instant pot recipe is much like that previous recipe. Except, instead of ground turkey, we are using chicken and instead of using spaghetti noodles and sauce, we are using fettuccine noodles and Alfredo sauce.
Kinda the same,but, kinda different. 🤷
Like that previous recipe, this one is also crazy easy! If you are new to using your instant pot, this recipe is a great place to start with it.
Here are your main ingredients:
chicken
Alfredo sauce
fettuccine noodles
broccoli
It doesn't get much easier: One pot. A few simple ingredients. Dinner is less than an hour.
A tasty dinner that doesn't require much work or turning on the oven in the warm weather. This Instant Pot Chicken Fettuccine Alfredo with Broccoli is a winner!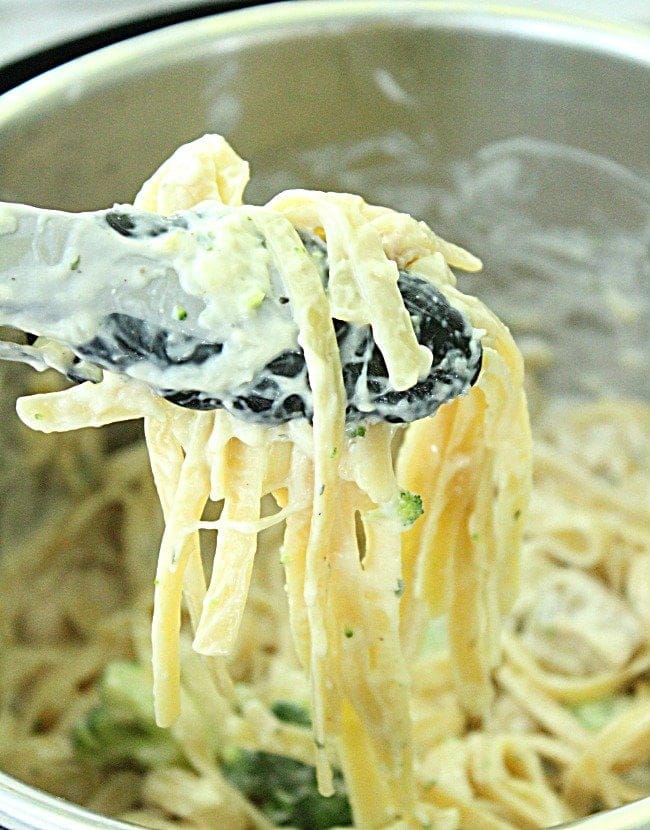 A look back

⤵

linking up and weekend potluck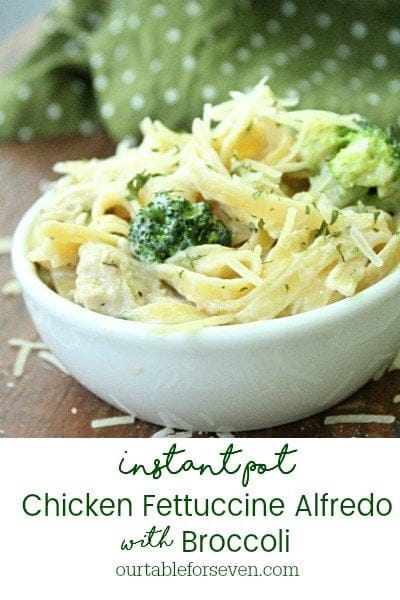 Check these out too!