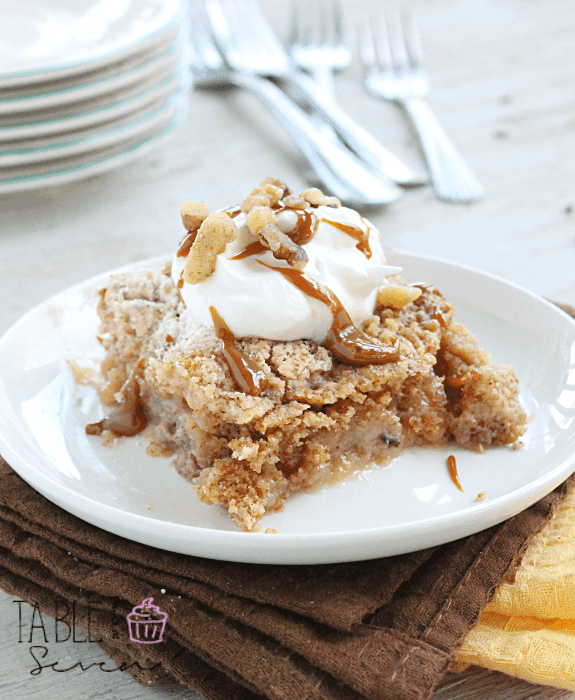 An easy and delicious Banana Bread Dump Cake with white chocolate and tons of banana flavor!
Thank goodness it's Friday!
You know, TGIF and all of that.
Whew..it's been a week. Nothing too overly stressful, but, busy. Lazy days of summer?! That person obviously has never been to my house. A sick kid, loads of library programs (who signed up for all of those!?) a trip to the museum, trips to the pool and some nice, blistery 90 degree weather to go with it all. As I said, not stressful, but, we've been going, going, going, all week.
I just want to sit back this weekend and do nothing. Of course, Sunday is Father's Day and my husband just wants to relax at home.
Sounds perfect to me too!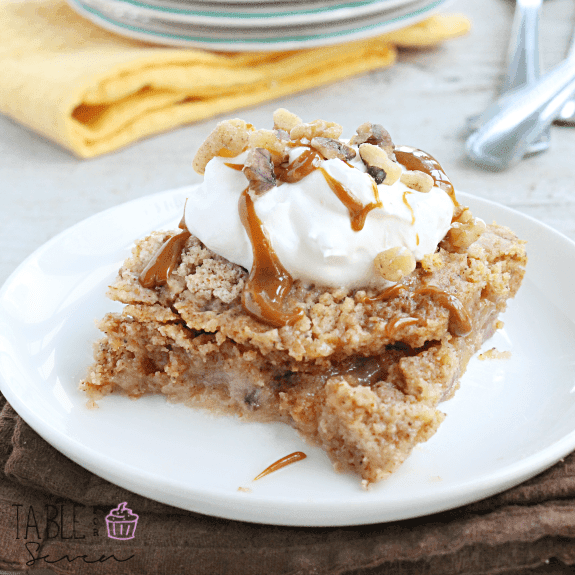 To end the week on a delicious note, we've got dump cake. Not an attractive description for a cake, but, it does makes sense..you dump your ingredients into pan and bake.
Easy peasy and this cake is no different.
A brief breakdown:
Our first layer is fresh bananas, sliced into coin size pieces.
Next, We have a layer of white chocolate. You will need a 12 oz package or chopped white chocolate will work fine.
Pour a 5 oz can of evaporated milk over the white chocolate.
Then, finally, our banana bread mix. Not a cake mix. Using a cake mix would probably work for this too, but, the banana bread adds lots of flavor to this cake, so, I recommend using it. If you can't find any, go ahead with a yellow cake mix.
This Banana Bread Dump Cake is best served warm with a nice dollop of whipped cream, caramel sauce and chopped walnuts.
So fabulous and really yummy. 😋