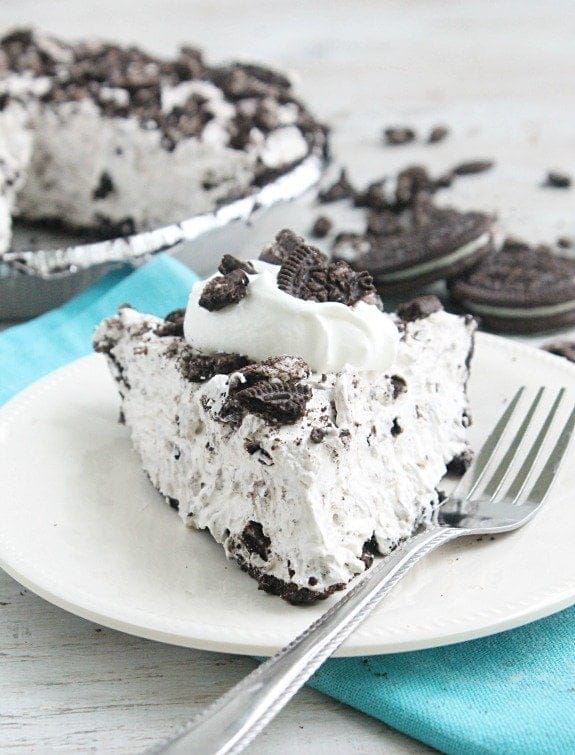 No Bake Oreo Cheesecake–Your perfect pie is here! Creamy, fluffy, chocolaty and no baking required…
Every Friday night at our house is pizza and movie night.
We've been doing it for quite a while and it's really become a nice, family tradition that everyone really loves.
As part of the movie part of our evening, we make popcorn and have some type of cookie to go with it. Usually, it's Oreo cookies. Each week, the kids pick up different flavors of Oreo's.
One week, it's peanut butter, then, the Golden variety or Birthday Cake. One week, it's was Cinnamon Roll..not a family favorite. Those were..interesting. Funny thing is, we still ate them. Oreo's never get wasted around here!
With all this flavor picking, the regular ole' classic Oreo is hardly ever chosen. It's kinda weird. Of all the flavors, the classic are my favorite. So, instead of waiting until they are picked for movie night, I went ahead made some cheesecake with them. Such a good choice, if I do say so myself. 🙂
This Oreo Cheesecake is very simple and delicious. Fluffy, creamy and packed full of classic Oreo cookies. It's also no bake..making it even easier and better.
Pretty much, a perfect pie!