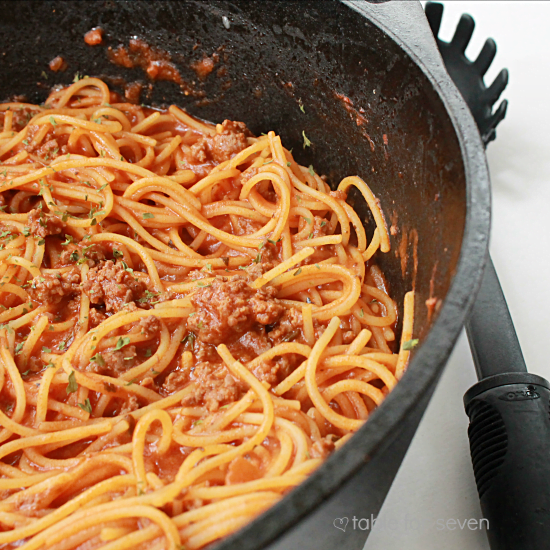 One Pot Spaghetti! One pot and dinner is done with this classic spaghetti and meat sauce dish!
There isn't too much to say about this dish. 🤷
It's just a quick, tasty one pot delight that is perfect for a busy weeknight dinner. It's easy to make. Easy to clean up afterwards. Easy to get your picky eaters who eat only pasta to eat their dinner without complaints.
So very easy.
Please, make this One Pot Spaghetti for your dinner tonight! It's delicious and really easy.
Did I say it was easy?
Well, it's true. 😉
Enjoy-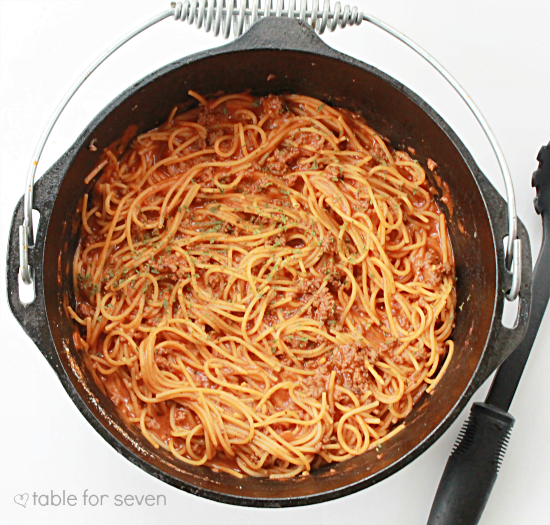 linking up and weekend potluck