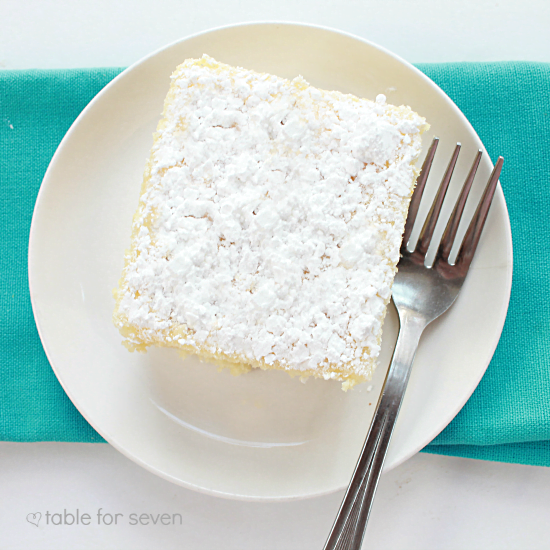 Swedish Flop Cake! A light layered cake that will feed a crowd!
Here is another favorite from my childhood. The other day, it was cookies. Today, it's cake.
OK, let me clarify a few things right up front:
1st: the recipe from my childhood wasn't exactly cake. It was coffee cake.
2nd: My mom didn't make it homemade. It was always bought from the local bakery.
3rd: This is not exactly an exact copycat version of this cake. It's a total knock off.
It's very similar to the dish I loved as a kid, but, it's a cake. Not a pastry.
Is all this clear as mud for ya? 😉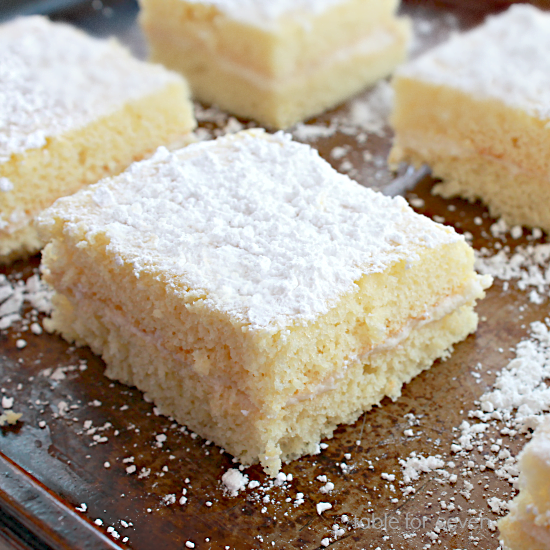 Let me explain….
Growing up, when it was a 'special occasion' my mom would purchase a lovely coffee cake called "Swedish Flop". Have you heard of it? When I maneuvered my way through Google looking for a recipe, it seemed it was something mostly popular in the Chicago land area. This was news to me. I figured everyone got to be as lucky as us and chow down on such a fabulous treat.
Anyway, I only found just one-similar homemade version and it was really intimidating to me. So, I went with a total cheater version and used a cake mix. Yeah, I'm a cheater and a bit lazy too. So sorry!
It's not exactly a replica of it, but, it's pretty close, especially,the filling. The filling is top shelf yummy.
It's a delicious, light, cake that is perfect to feed a crowd! It's also very tough to have just one piece of it.
I warned you!