A light layered cake with a creamy filling and topped with a generous dusting of powdered sugar. It's mirrored after the classic bakery coffee cake and can feed a crowd!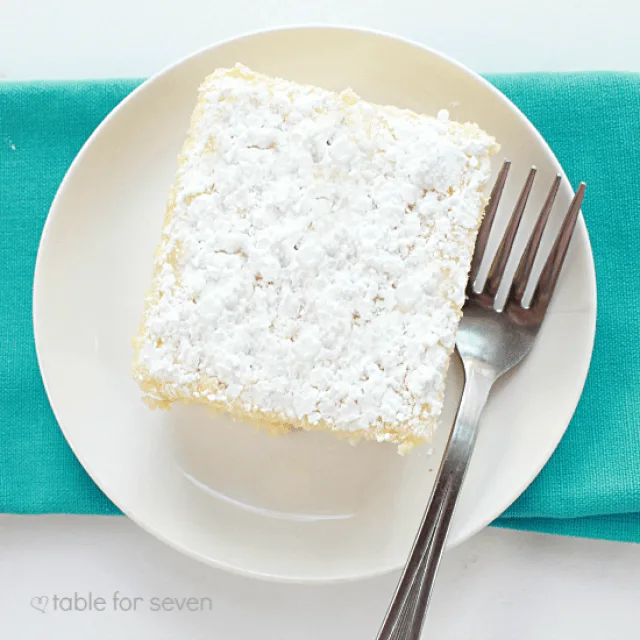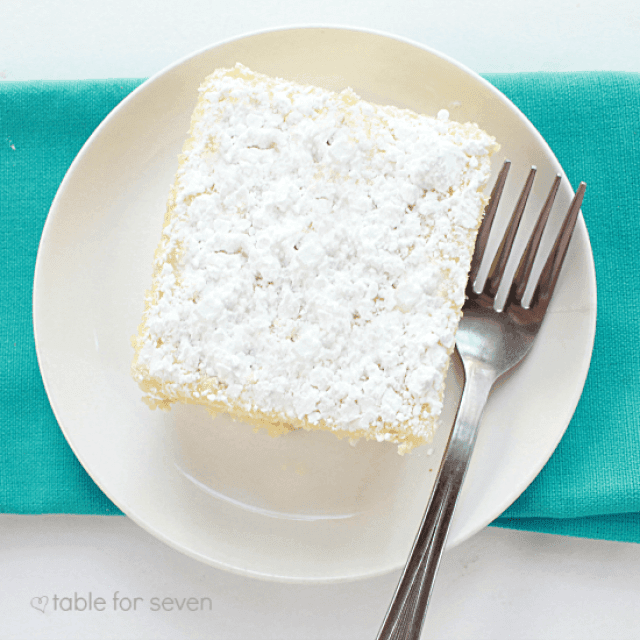 Growing up in the southwest suburbs of Chicago, a favorite at the local bakery was Swedish Flop. It wasn't a cake, it was a coffee cake. Also, my mom never actually made it, she always bought it.
But, it was divine. Two layers of soft coffee cake with a thick layer of creamy filling sandwiched in between. Then, it was topped with a enormous amount of powdered sugar. Yum.
I realized after leaving the area, that it surely is a regional treat and finding it was very tough.
I decided to make a kinda-sorta version of it, in a cake form. Not exactly the same thing, but, just as delicious.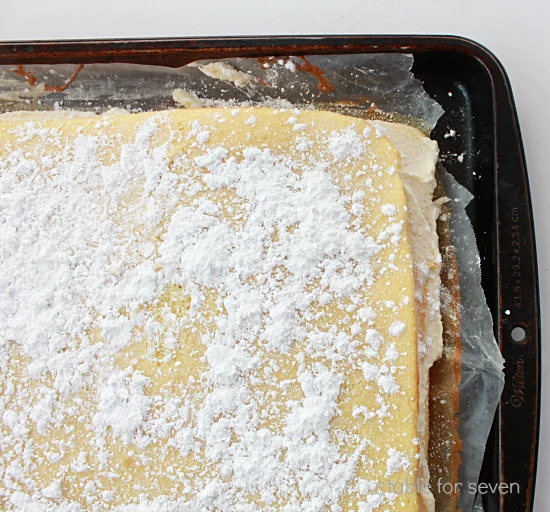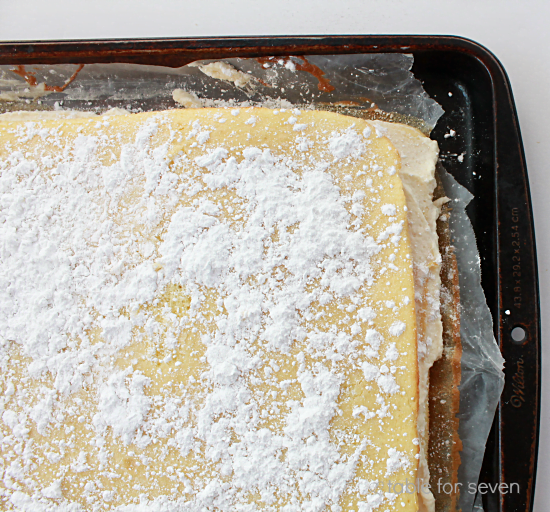 Ingredients Needed:
Vanilla cake mix
Instant pudding mix
Eggs
Milk
Powdered sugar
Flour
Butter
Vanilla
Vanilla Cake Mix: Any brand or vanilla/butter/white variety will work. Just be sure to stick with a "standard" size box of cake mix. Anywhere from 15-18 oz is fine.
Pudding Mix: Make sure it's INSTANT pudding mix and not cook/serve. Also, do not make the pudding! The dry mix is all you need. Like the cake mix, any flavor will work, as long as the box size is the same as noted in the recipe.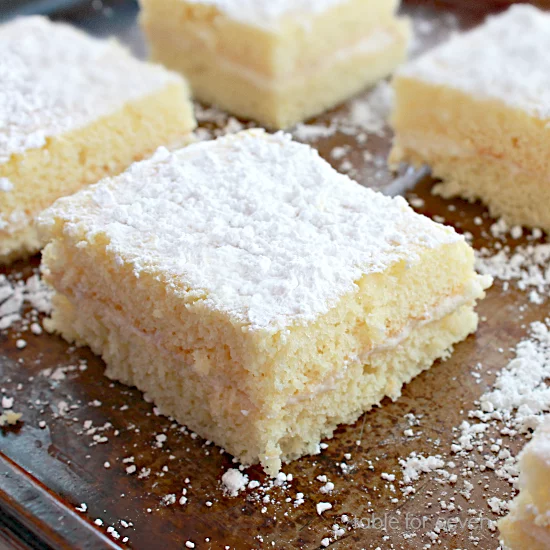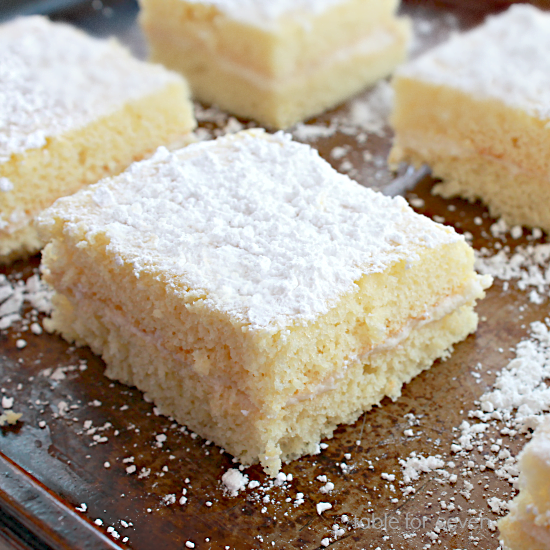 Try these too: