Soft cake batter bars with a creamy chocolate filling. They are crazy good and no, you won't be able to "leave them alone." ; )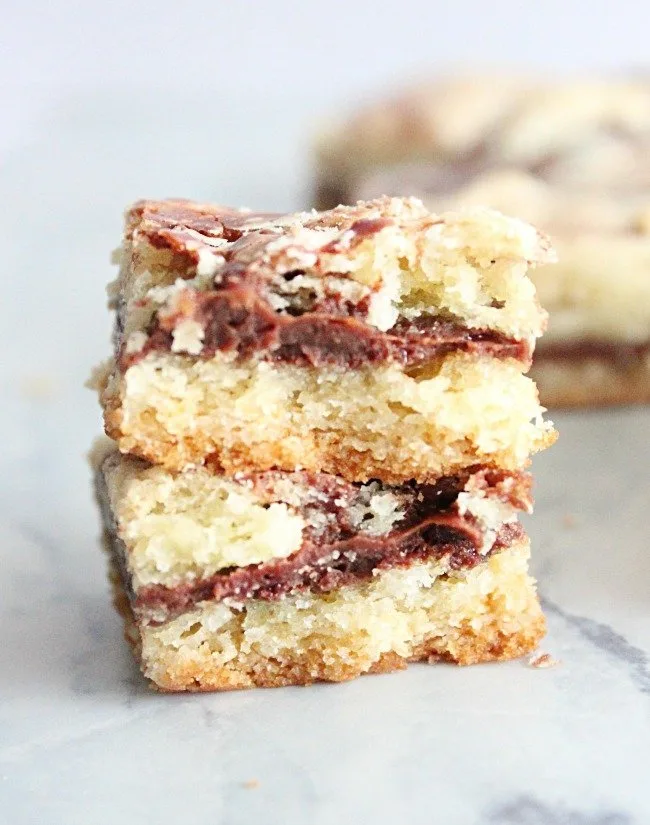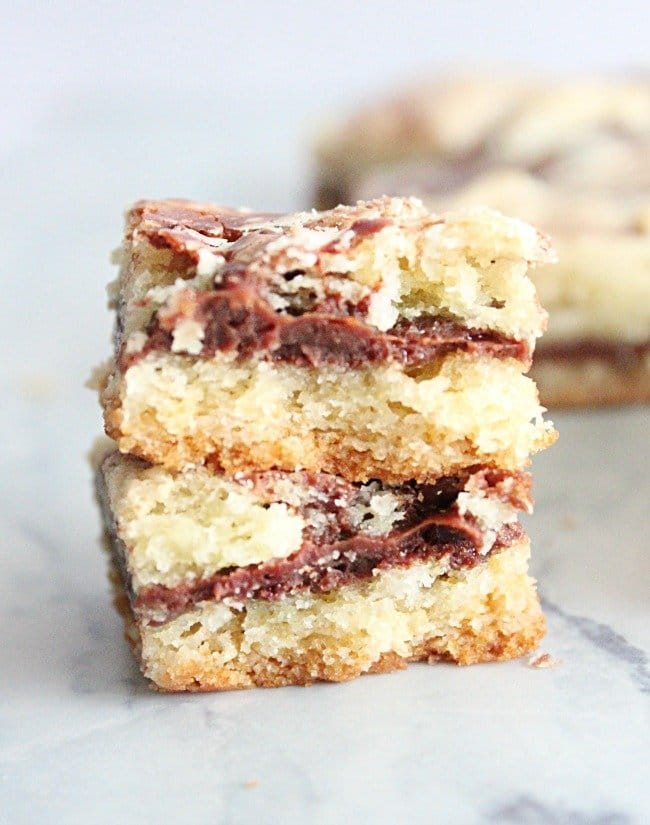 Holy Cow! These bars are really delicious and quite addicting. The title "can't leave alone" is spot on.
The Ingredients List:
White cake mix ( just the dry mix)
Eggs
Canola ( or vegetable) oil
Sweetened condensed milk
Butter
Chocolate chips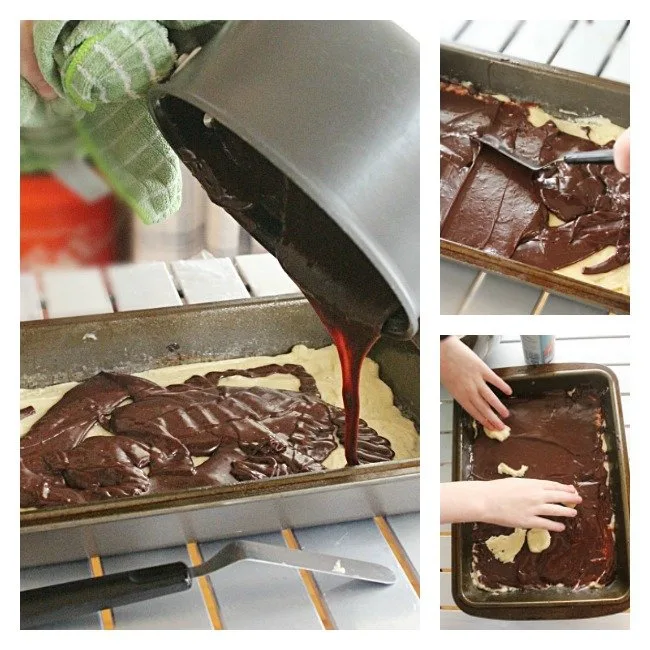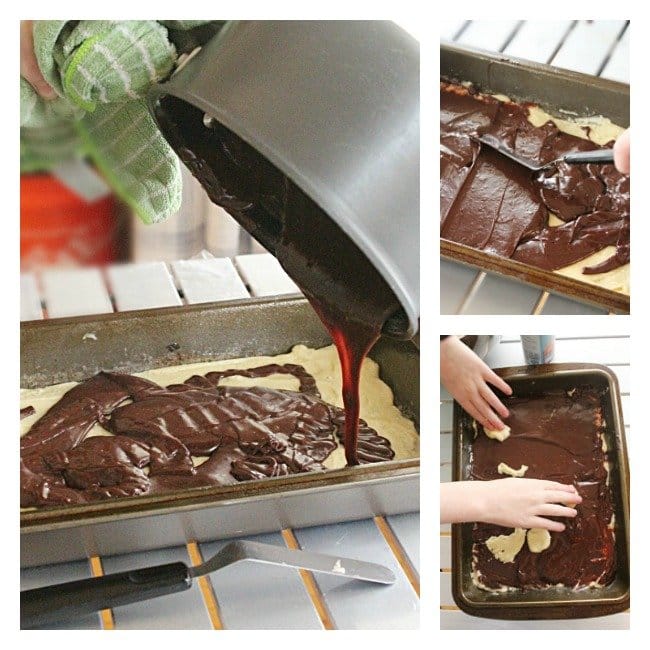 How to Make: First, mix the dry cake mix with eggs and oil. Your batter will be thick. Take about 2/3 of the batter and press it into the bottom of your pan. Set the remainder of the batter aside.
Next, melt condensed milk, chocolate chips and butter. I like to do this in a saucepan on the stove top, but, you can use the microwave. If you are using the microwave, be sure to melt everything in 30 second intervals to avoid burning.
Spread that melted chocolate mixture on top of your batter base. Be careful (hot!)
Then, take the remainder of your batter and drop it, using about a teaspoon at a time, on top of the melted chocolate.
Optional: We spread the the topped batter a bit, giving the bars a marbled look. If you don't want to do this, simply drop the batter on top and leave it.
Bake them up and let them cool before cutting/serving.
Enjoy!