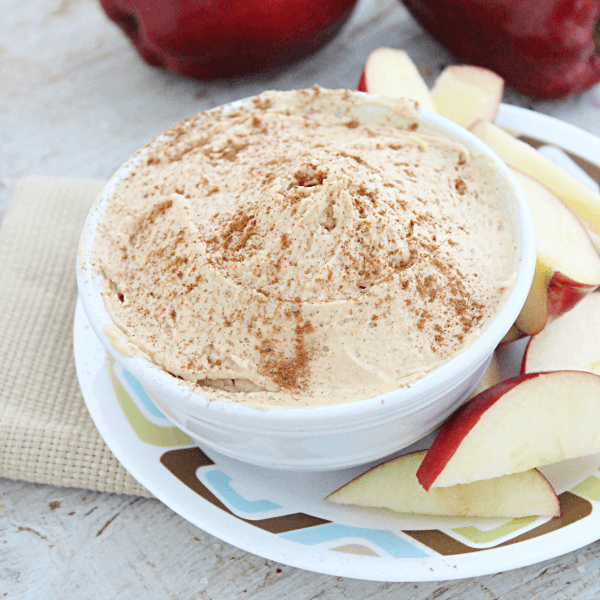 Peanut Butter Fruit Dip–A fun and delicious way to get your kids (or you!) to eat more fruit.
We love a good dip around here.
We also love our fruit. Especially apples. You will always find a large amount of them in my fridge on any given day.
My kids are big snackers and while they would love to chomp on mostly pretzels or crackers, apples are something that they will grab too. There is usually bananas, grapes, and other fruit in the house, but, the apples are always the first to get picked in the fruit department. I'm the same way. I think it's the sweet, crunchiness of them that is so appealing to me.
Dunking our crunchy apples in dip is a nice change too.
This dip is just a few easy ingredients and tastes amazing. Creamy peanut butter mixed with whipped topping and vanilla yogurt. Seriously yummy and everyone likes it.
Two things that make me very happy when it comes to food and my kids. 😏
We usually pair this up with apples, but, chose your favorite fruit and get to dunkin'!