Soft and salty pretzel bites with a creamy cheese dipping sauce..a pretty perfect snack.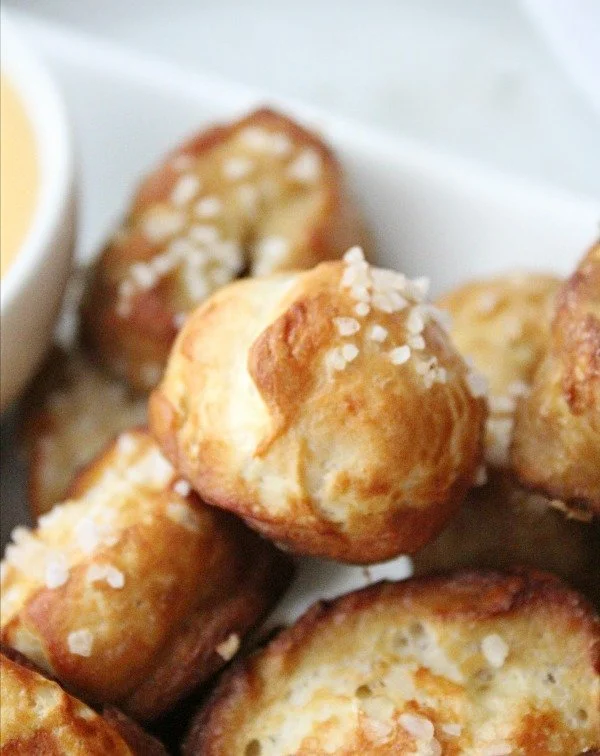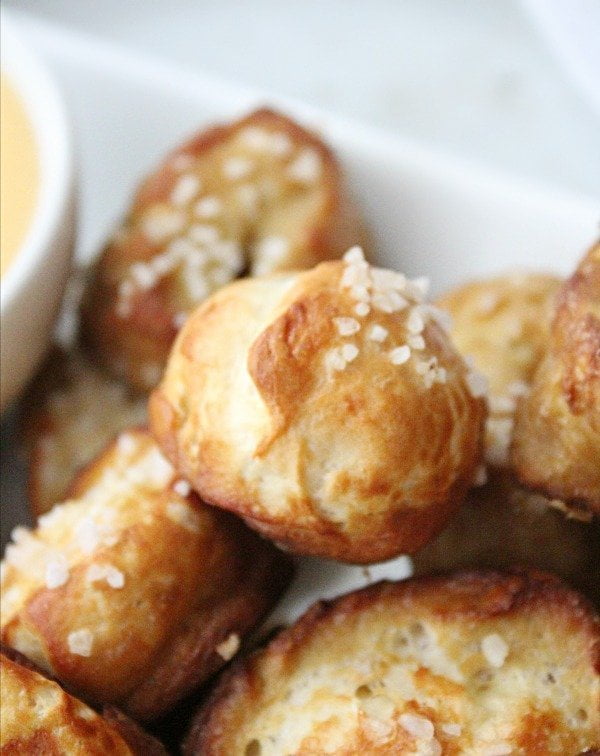 A few months ago, I made this Vanilla Orange Pull Apart Bread and fell in love.
In love with frozen bread dough. Yeah, that's a weird thing to say, agreed.
However, it's true. I do kinda love the stuff. It's convenient, budget friendly and completely, utterly versatile. You can do all sorts of stuff with it, besides, of course, just make a nice loaf of bread.
I usually pick up a pack of 5- 1 lb loaves and store them in freezer. That way, we are never low on bread or a pack of dough, to make just about anything with it.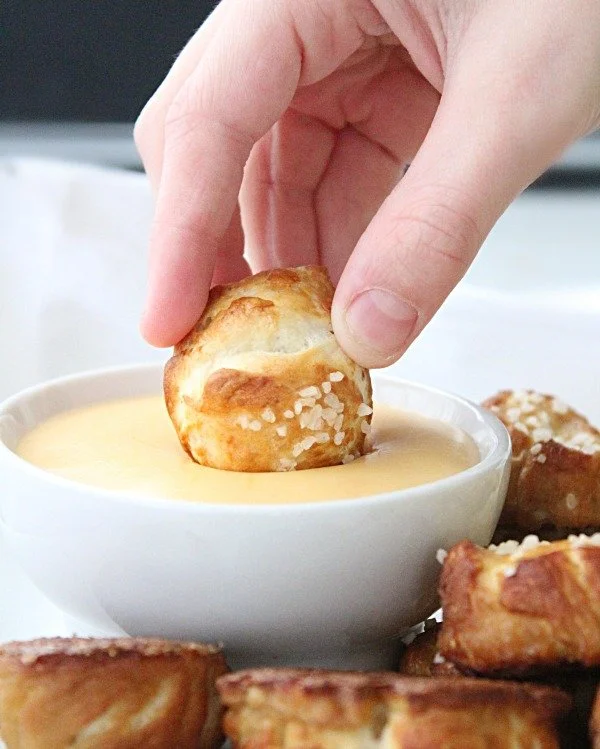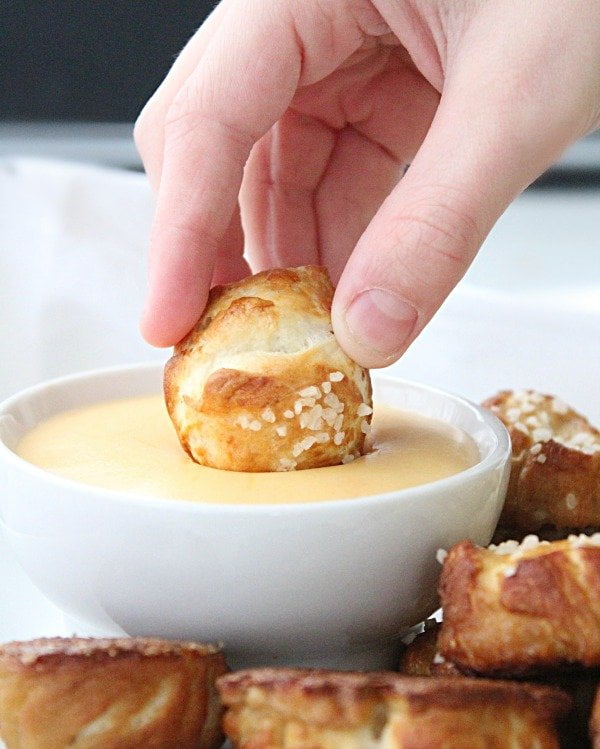 Now, I know! Homemade dough is best. I agree. However, I do live in a real world with real kids, deal with real life and a real life crazy schedule. So, sometimes, grabbing a loaf of frozen bread dough is not going to weigh down on my conscience that much. It shouldn't for you either.
So, with a loaf of that frozen bread dough, I made soft pretzel bites.
These bites are so addicting and fabulous. Of course, we are also dunking them in some cheese..making them even more. Soft and fluffy on the inside with a salty, nicely brown outside.
Honestly, it's just an extremely yummy thing to make.
Give these Soft Pretzel Bites a try and enjoy!