Peppermint Oreo Dessert is creamy and dreamy! Layers of Oreo cookies, chocolate peppermint pudding and whipped topping make up this over the top yummy dessert.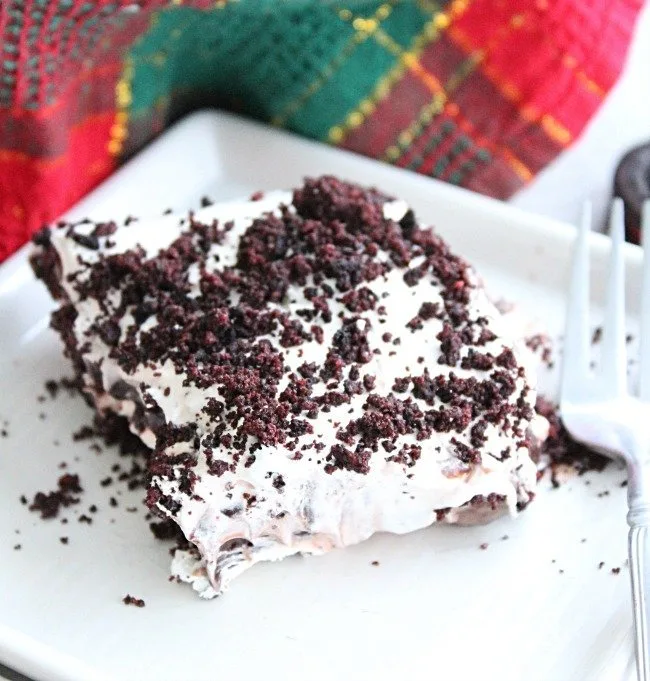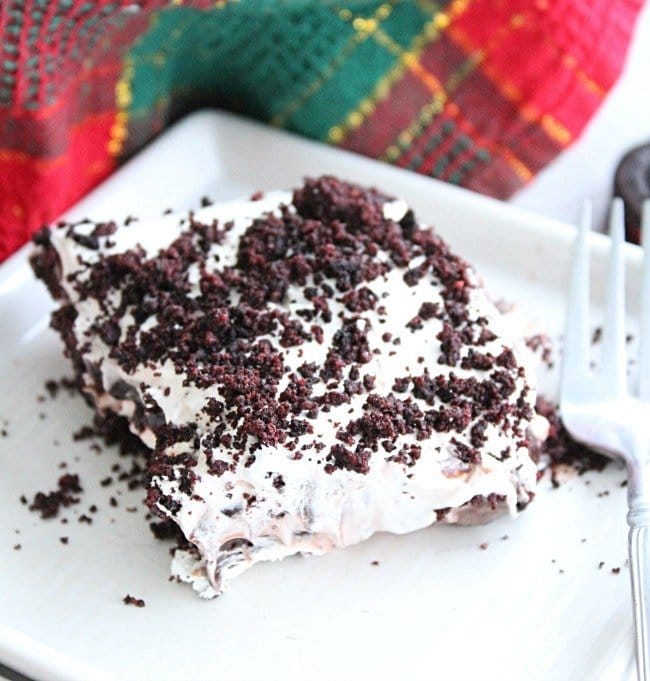 One of my all time favorite (and readers!) dessert on the site is the No Bake Oreo Dessert. It's so yummy and so popular, I decided to make a peanut butter version too. Now, we are making a peppermint version and it's perfect for the season!
If you haven't tried this dish of wonderfulness, now is your chance to give it a go. Don't miss it!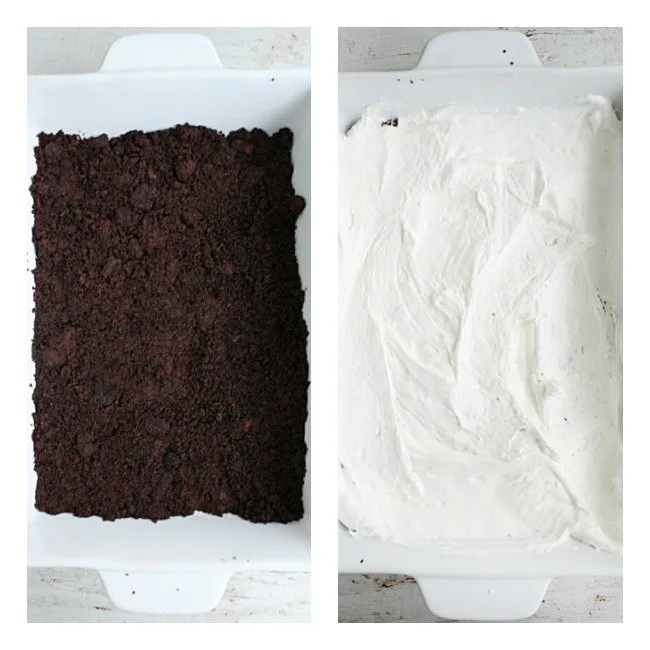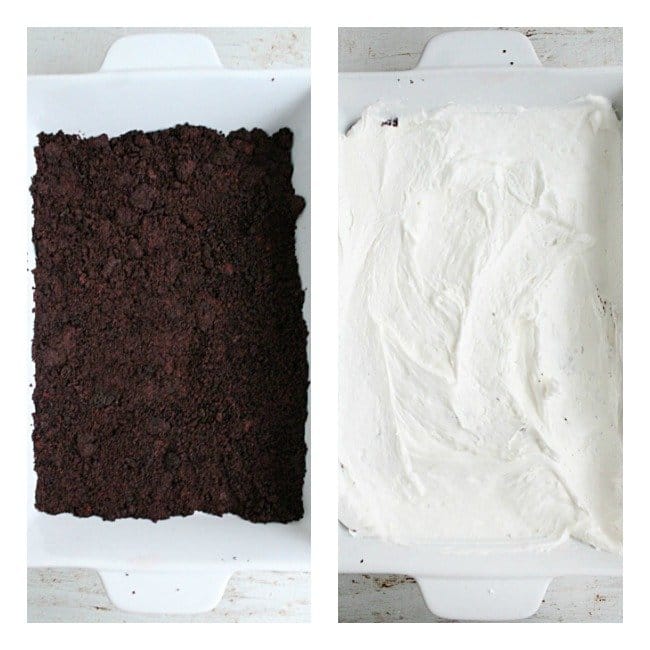 Your Layers of Goodness:
Oreo crust
Cream cheese beat with powdered sugar.
Chocolate pudding.
Whipped topping
Crushed Oreo Cookies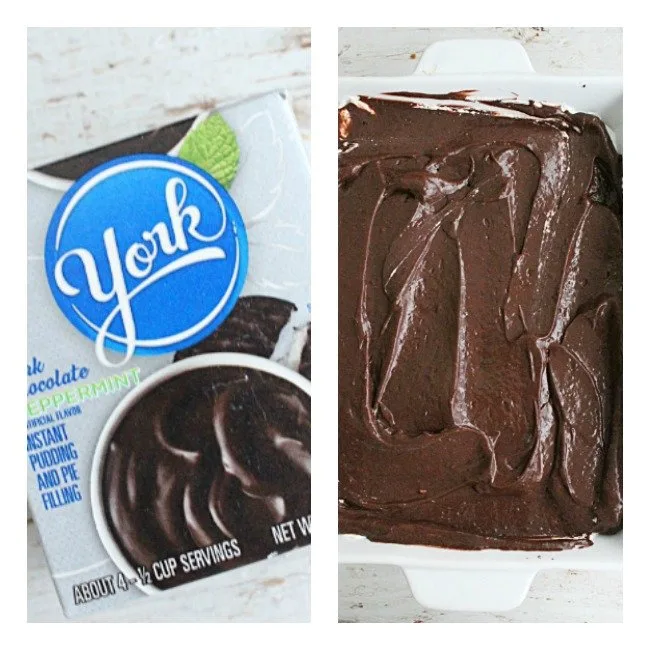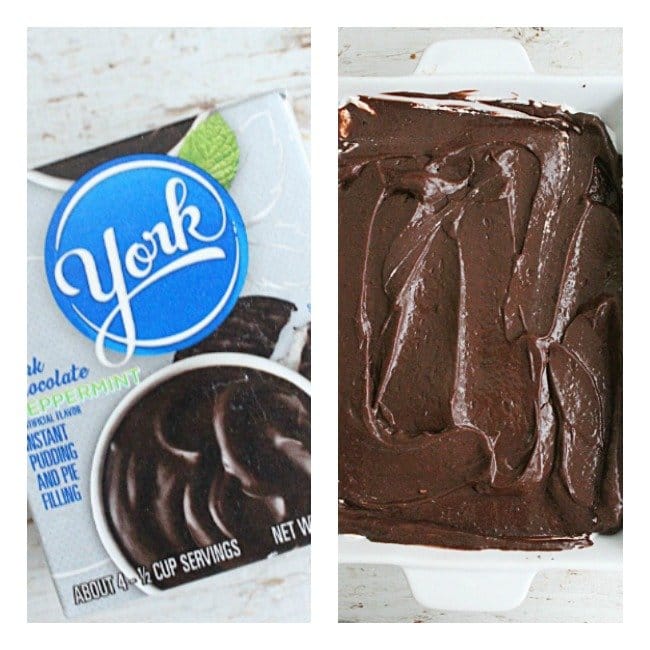 How to Make Peppermint Oreo Dessert:
Finely crush the Oreo cookies. You can do this with your food processor or blender. If you don't want to drag out an appliance, you can toss the cookies in a "ziploc" type plastic bag and give them a few whacks with a rolling pin.
Remove 1/2 cup of the cookie crumbs and set aside. These will be for your final topping. Take the rest and press them into the bottom of your dish, then, drizzle the crust with melted butter.
Next, make the cream cheese layer. Be sure your cream cheese is soft before beating! Then, spread this layer on top of the crust.
Make your instant pudding, then, spread that on top of the cream cheese layer.
Then, spread a layer of whipped topping on top of the pudding and finish with that reserved 1/2 cup of cookie crumbs.
Refrigerate for at least two hours before serving to set. You can refrigerate longer if you wish, even overnight.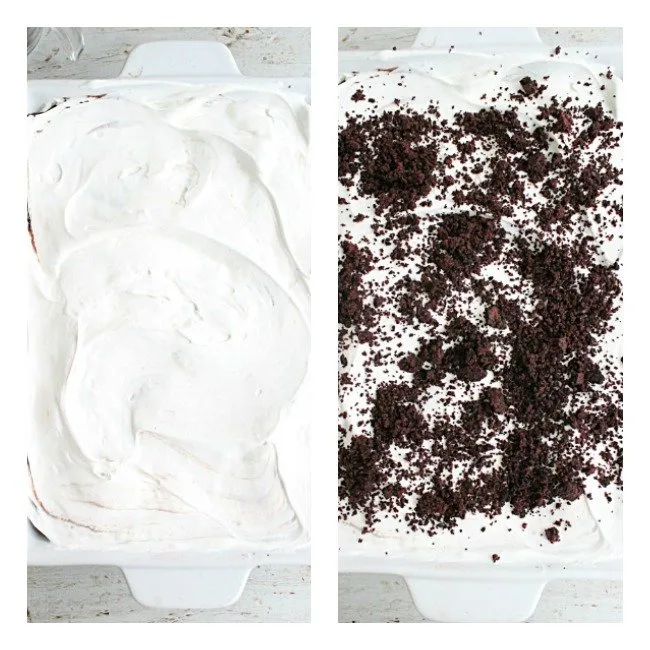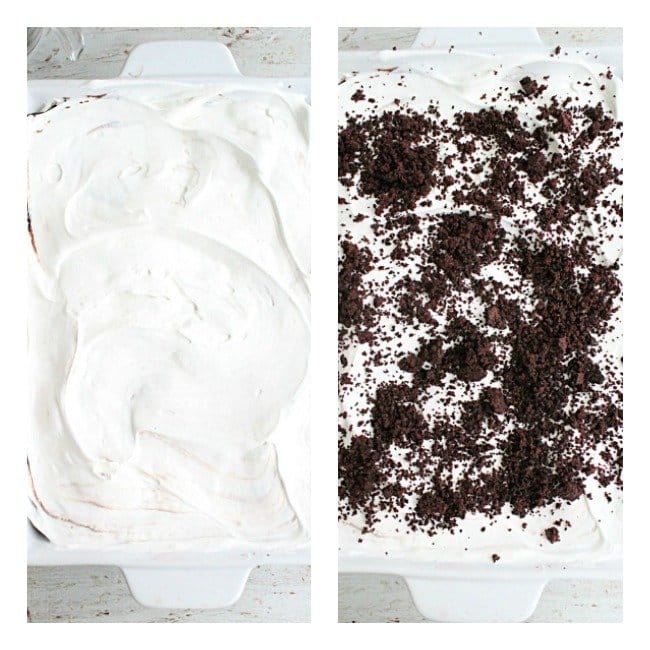 A note about pudding: I used the above pudding for my dessert. If you can't find a chocolate-peppermint instant pudding, you can use regular chocolate and add a bit of peppermint extract to the pudding or your whipped topping.
Need More Peppermint Flavor? Use mint Oreos ( I used the regular/holiday version) and top with crushed peppermint.
Looking for a vegan option for whipped topping? Try Truwhip!