Mulberry Muffins are a sweet twist on your regular muffin! Soft, simple muffins loaded with fresh mulberries.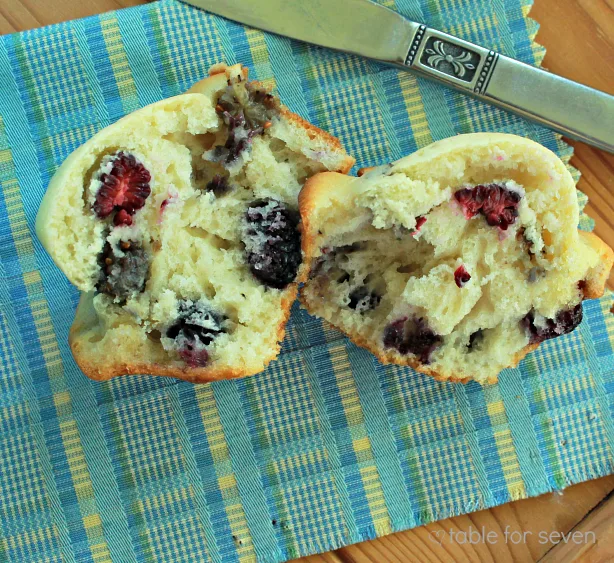 We have been living in our house for about 5 years.
Just this summer, we (by this, I mean my husband) discovered 2 mulberry trees and about 5 raspberry bushes on our property. The raspberry bushes are sorta buried in a mass of other bushes in a wooden area and don't get that much sun. So, they aren't growing that big.
However, the mulberry bush has been growing leaps and bounds! My kids fell in love with them and pick about a million of them. Give or take 😉
Mulberries: A little tart and not as sweet as other berries. Just a little bit of sugar sweetens them right up.
With the massive haul of mulberries, I decided to bake some muffins with them!
Ingredients Needed:
Flour + Baking powder + Salt
Milk
Oil
Egg
Sugar
Mulberries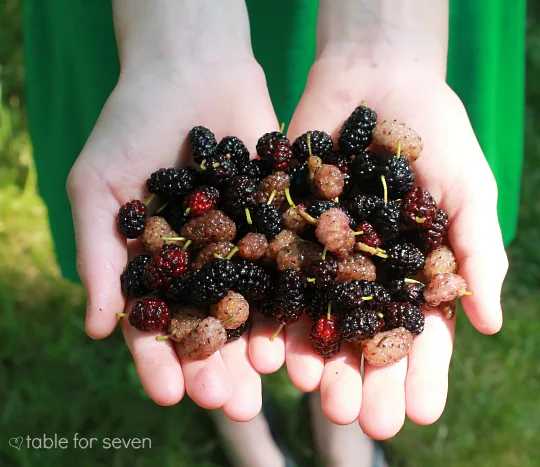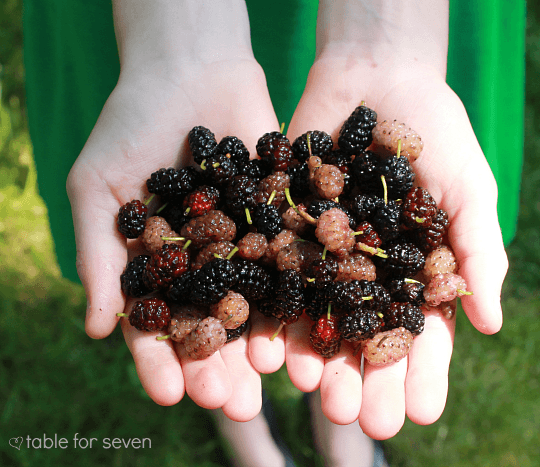 A few recipe notes:
Oil: Feel free to use canola, vegetable, sunflower or your favorite neutral tasting oil.
Be sure not to over mix your batter! Simply mix the flour ingredients until there are no dry spots left in the batter. Over mixing can give you dense muffins.
I did remove the stems of the mulberries before mixing into the batter. I do recommend doing this for these muffins. However, if you are using mulberries in a recipe that requires them to be mashed up, you can leave them stems on.
Be careful! Mulberries will stain your hands when you handle them.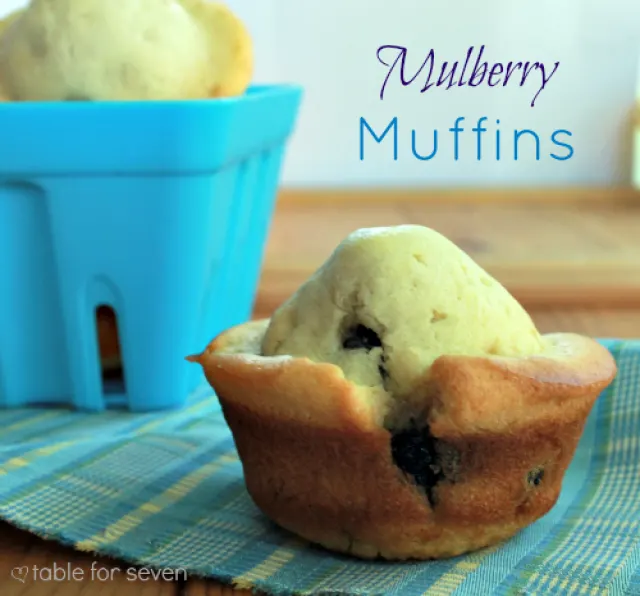 More Muffins to Enjoy: