All the great taste of a chocolate chip cookie rolled into a delicious muffin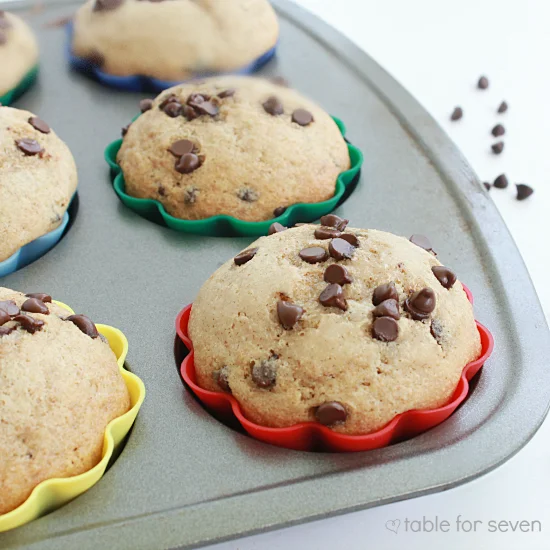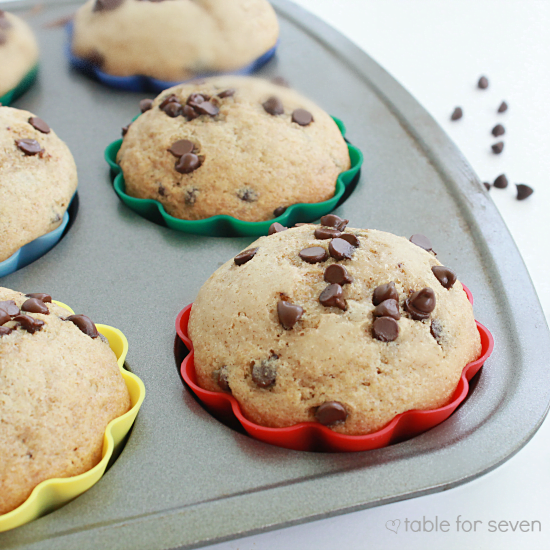 There are some big changes around our place these days. School has begun and it's right in our dining room. Yep, we have started homeschooling.
All five of the kids. Including our daughter with autism. Eek!
It's been alot of work, but, honestly, it's been really great.It has given us so much freedom when it comes to our schedules and everyone is so less-stressed. We had 5 kids at 3 different schools, plus, my husband at a 4th. All with different daily schedule. It was a little nuts. Now though, it feels like I can actually take a breath during the day.
I kinda really love it. 🙂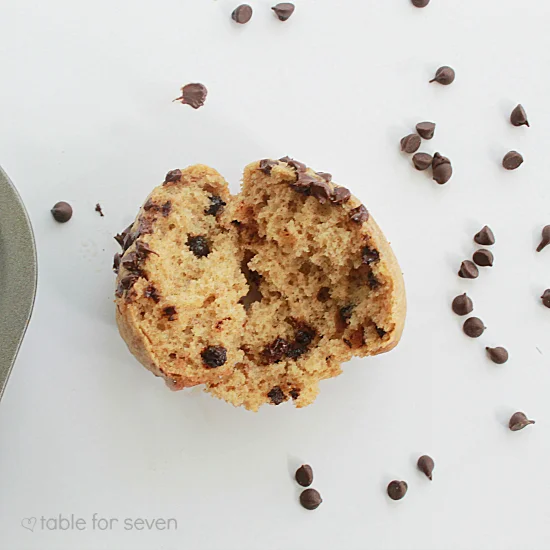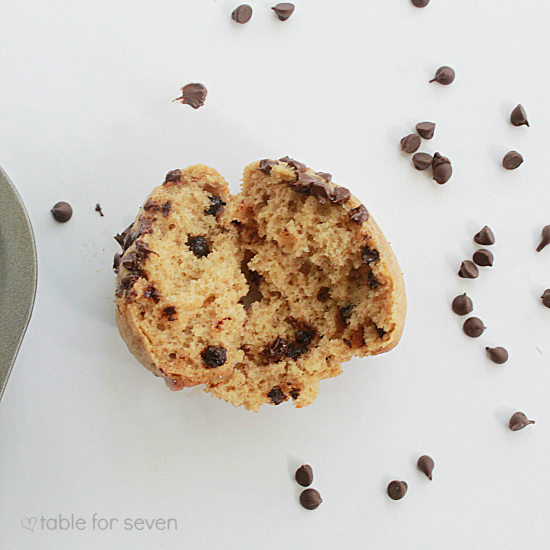 Well, I kinda really love these muffins too.Actually, everyone in my family does.
They have all the great taste of a chocolate chip cookie packed into a nice, moist, delicious muffin. They are a great muffin to make a batch of to toss in your freezer and have whenever the chocolate mood hits you, a quick breakfast on the go or they would be perfect for a school lunch box.