Sweet maple and cinnamon bread drenched in a powdered sugar glaze. Perfect for breakfast or dessert!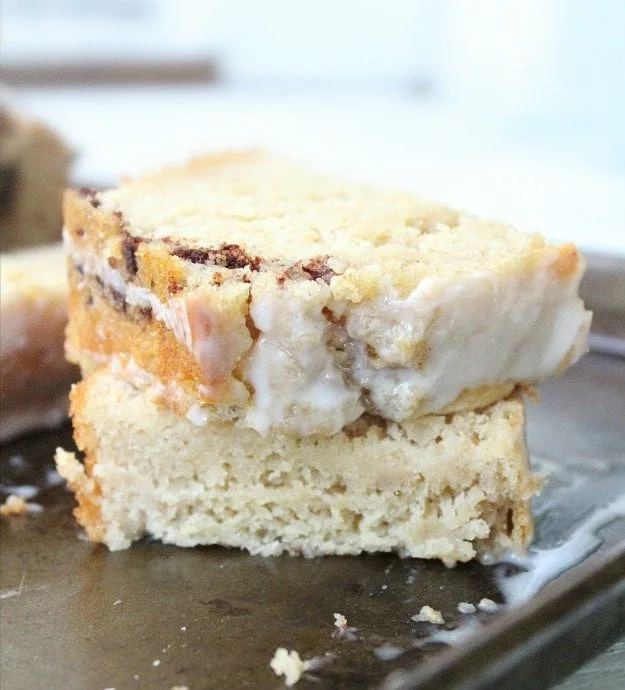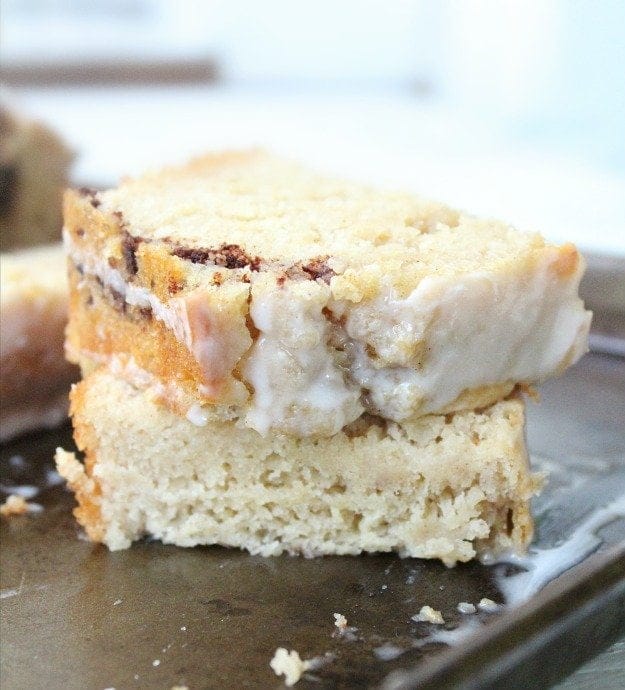 Ingredients Needed:
Flour
Baking powder + Baking soda
Salt + Ground cinnamon
Maple syrup
Eggs
Vanilla
Butter
Powdered sugar
Milk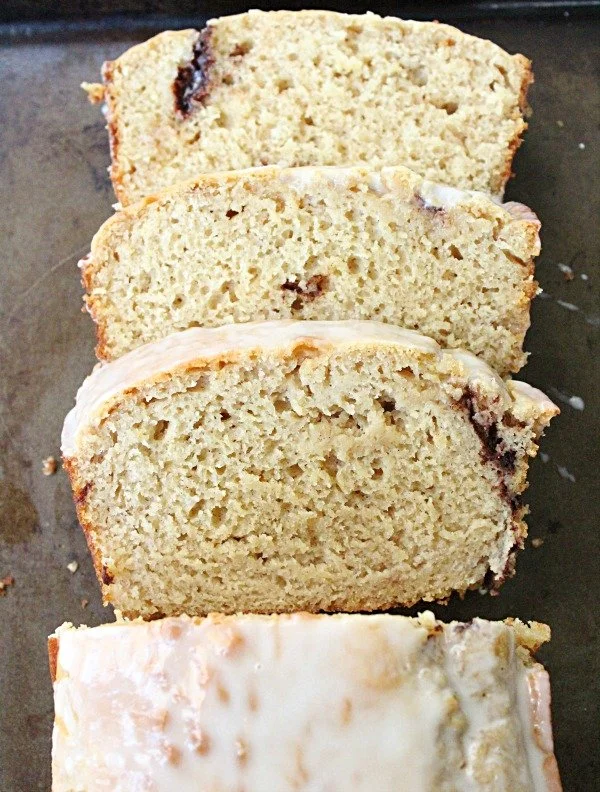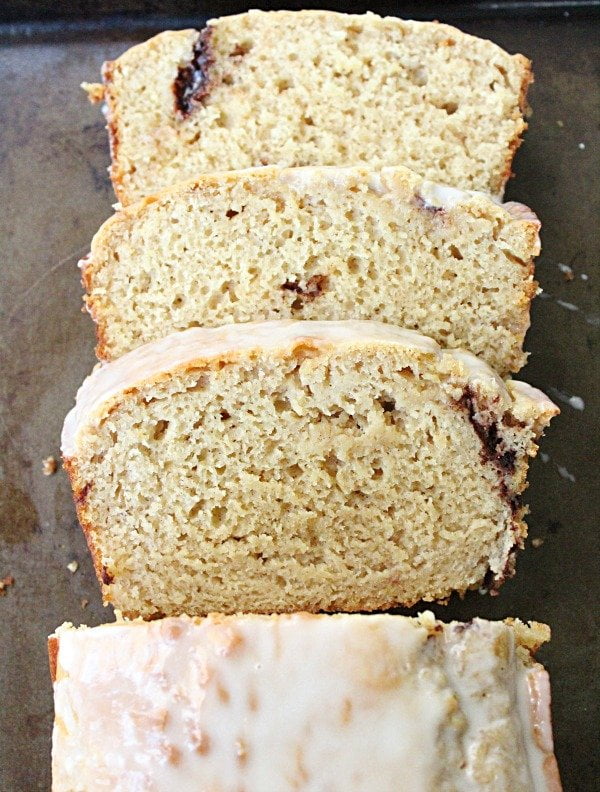 Maple Syrup: While I do recommend using pure maple syrup for this, I know it can be costly. Feel free to replace with imitation maple syrup or make your own.
How to Make:
First, make your batter. Be sure not to over mix. You simply don't want any dry spots left in the batter.
Then, in a separate bowl and with a pastry butter or two knives, cut cold butter into a tablespoon of cinnamon. Stir that into the batter.
Spread batter into prepared pan and bake.
Let the bread cool for about 15-20 minutes, then, remove from pan.
Wait another 15-20 minutes and top with icing.
Let the icing set before serving, for best results.
Storage: Keep any leftover quick bread in a sealed container. It does not need to be refrigerated, but, it's best to eat it within 2-3 days. You can also freezer this bread. It will stay good in a covered, freezer safe container/storage bag for a couple of months.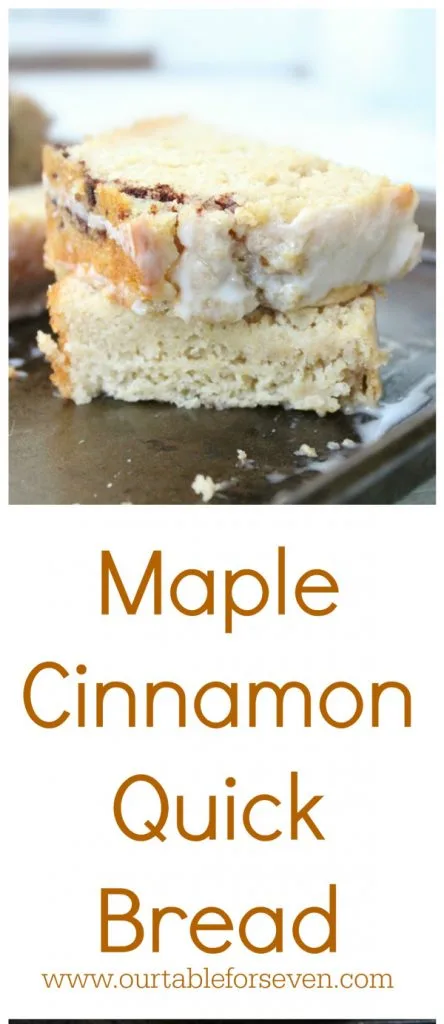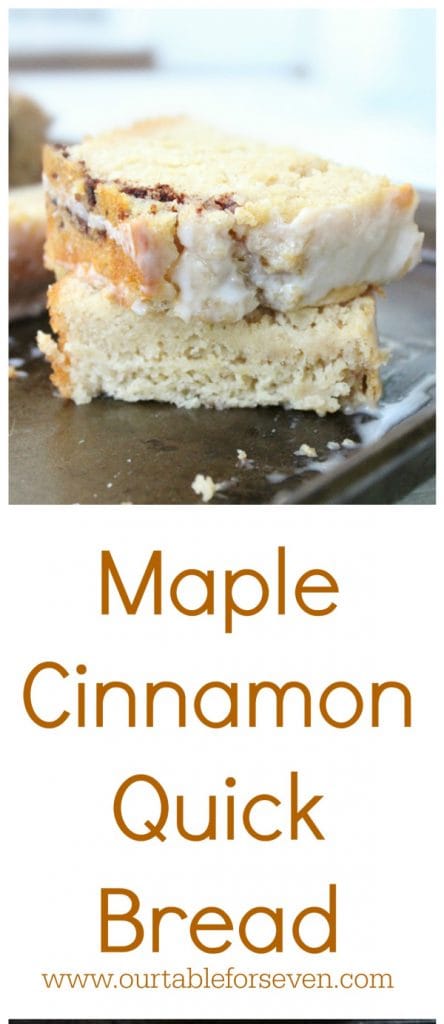 🍁 More Maple Recipes: