These recipes for leftover tri-tip are ideal for making full use of this economically sensible cut of meat. Pick anything to eat whether it's breakfast, lunch, or dinner. There is a wide variety of innovative ways to prepare beef.
These suggestions for ways to repurpose leftover tri-tip recipes integrate leftover pieces so that there is no room for misunderstanding over how to use them in the supper. They're not complicated, but they pack a ton of flavor.
The most delicious dinner recipe for beef stroganoff, with a thick and creamy sauce served over hot egg noodles, along with suggestions for other cuts of beef that can be used in place of ground beef.
Leftover steak fried rice is a fantastic way to repurpose leftovers and have a dinner that is quicker to make than ordering takeout at your favorite restaurant. The flavor of leftovers has never been better!
Sandwiches made with tender tri-tip meat, onions caramelized in sugar, and pepper jack cheese. A fantastic approach to making use of any leftover Tri-Tip.
A properly smoked and tender tri tip is combined with an extremely creamy cheese sauce before being cooked on the grill to create the dish known as Smoked Tri Tip Mac & Cheese.
Tri Tip Tacos are the ideal meal since they are uncomplicated, tasty, and satisfying. You may make a delicious dinner that everyone will like with only a little bit of salsa and mango.
We have a delicious meal that utilizes leftover tri-tip that is sure to become a family favorite at your home. The smoked tri tip pizza with honey barbecue sauce is a delightful combination of sweet and salty flavors. One of our most beloved delicious pizzas made using the night's leftovers. Give this dish for a speedy and simple dinner a try.
Smoked Tri Tip When you have any leftover tri tip that needs to be used up, or if you are just searching for a good meal, chili is the perfect, hearty dish to make.
My stomach did a little dance the first time I heard the words "Tri-Tip Breakfast Burrito," and my heart did a little happy dance. Of course! Why don't you just chop up the rest of that beautiful grilled steak, if you have any left over, and put it inside of?
Following the lunch from the night before and the numerous requests for the recipe, I decided it was time to put pen to paper and try my best to remember what I put into the Shepherd's Pie Recipe that I made the night before.
When it comes to preparing meat, tri-tips can be a challenge since if you don't chop and cook them correctly, things can go south very quickly. The good news is that this is the most challenging step of the recipe. If you prepare this sandwich the night before, you'll have some delicious leftovers for lunch the following day.
In this straightforward recipe for Mexican food prepared in a crockpot, tri tip is braised for many hours in a sweet and fiery pineapple sriracha sauce before being shredded and used to make THE BEST shredded beef tacos.
This recipe for Slow Cooker Tri Tip & Gravy features the most tender beef combined with a creamy gravy that is poured over a platter that is loaded with heated mashed potatoes.
Whenever we get a craving for steak, this is the dish that we want to create the most. It is quick to put together and has an incredible amount of flavor. It makes us forget that there was ever such a thing as chicken.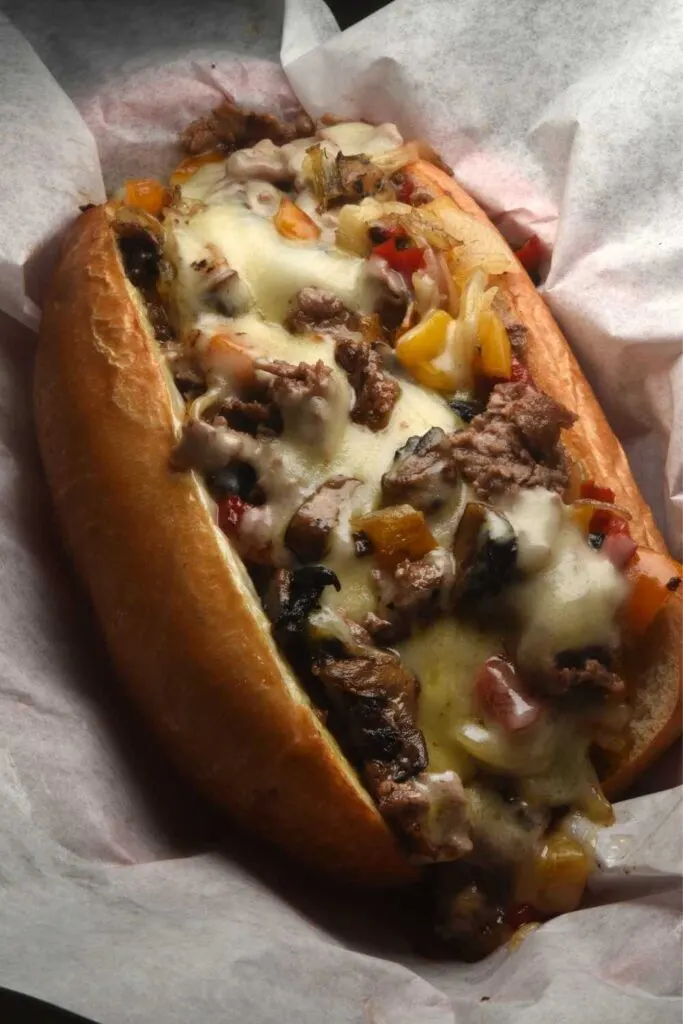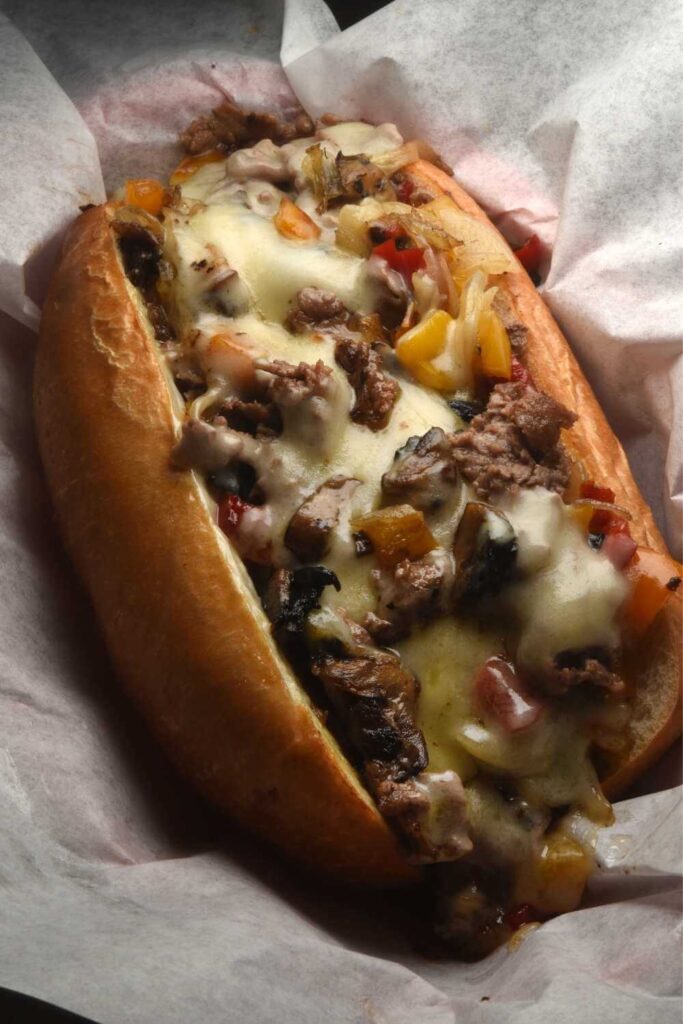 This Dominics Philly Cheese Steak With Seasoning Recipe features juicy ribeye steak, melting gooey provolone, and caramelized onions wrapped on toasted garlic butter hoagie bread. This is the traditional method to create a Dominics Philly Cheese Steak With Seasoning sandwich!
Ropa Vieja, a traditional dish from Cuba, is an excellent choice for feeding a large group. You may even prepare it in a slow cooker if you like. Simple, low in cost, and incredibly scrumptious!
Leftovers made even easier! Tri-tip with roasted peppercorns that has been left over, peppers and onions that have been grilled, and a blend of asadero and monterey jack cheeses that is creamy and cheesy.
This Tri-Tip Sandwich makes for the ideal quick dinner option. Toasted buns covered with butter and topped with tender tri tip, melted cheese, zesty mustard, and any toppings of your choice!
A tasty and satisfying supper is a tri-tip roast cooked in an instant pot with vegetables. Find out how to cook the greatest tri-tip roast beef using an Instant Pot, and get the recipe for this easy-to-prepare dish. Every night of the week, dinner can consist of roast beef that is cooked to perfection and is tender and juicy, along with potatoes and carrots.
This leftover tri tip is used to make a grilled cheese sandwich with cheese. Adding tri tip to a traditional grilled cheese sandwich is a great way to take it to the next level.
Garden Tri Tip Crostini bites are a delectable option for an appetizer or a lighter supper that can be made using leftover tri tip, pickles, basil, and other ingredients.