General Tso's Chicken! Your new favorite dinner is here! Breaded chicken in a tangy sauce will be a perfect addition to your dinner rotation.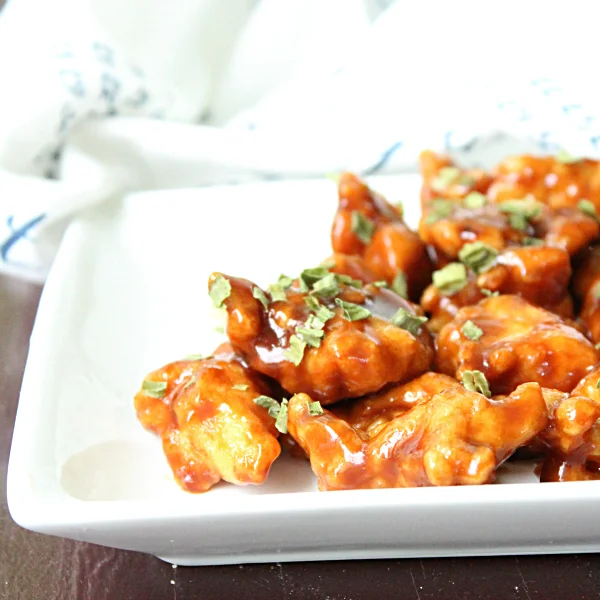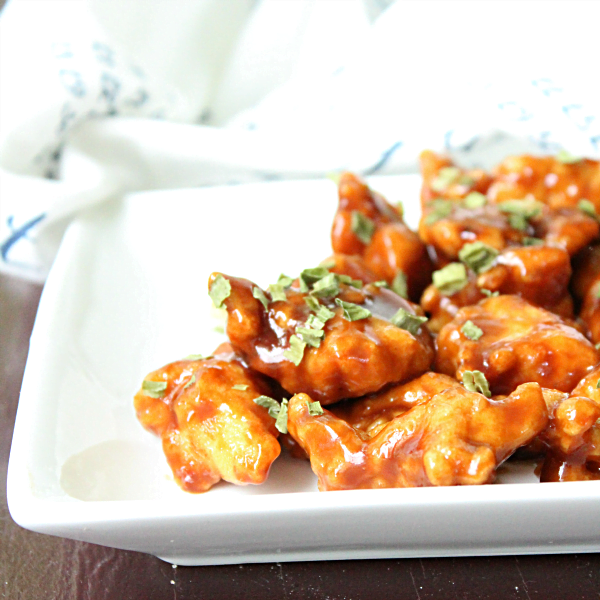 Just a short time ago, I mentioned my never-ending battle of take-out food vs cooking at home.
Guys, you know how it is..the kids..the house. Um..just life. Some days you want to feed everyone cold cereal and call it a day. I've been there.Tell me you have been too!
To help you out a bit in your dinner department dilemma, today we have the classic General Tso's chicken.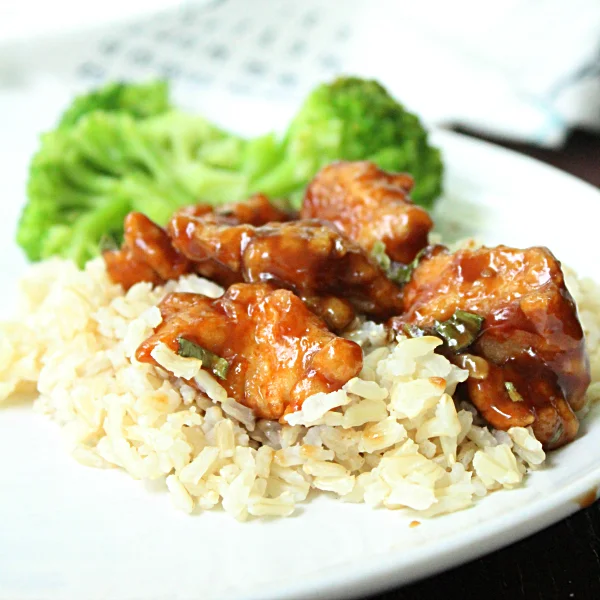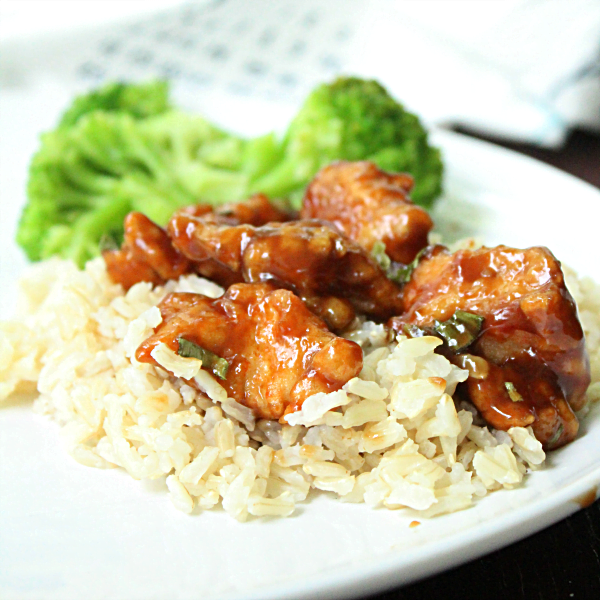 I've eaten this dish quite a few times at my favorite take-out places, but, have never made it at home. I'm so glad I did. This homemade version is so much better than any take out place we've had it from.
This dish is not tough to make at all. It does involved some hands on time with the frying of the chicken pieces, but, they do cook really quickly, so, you will have them done in no time at all.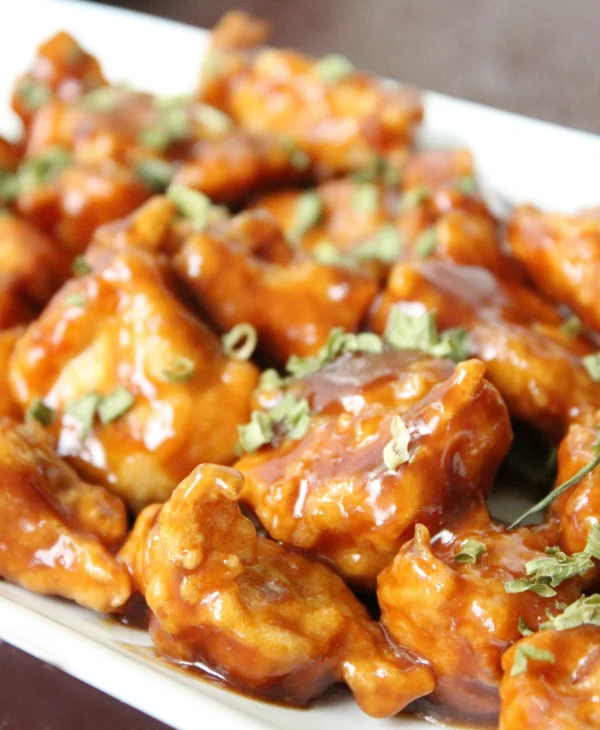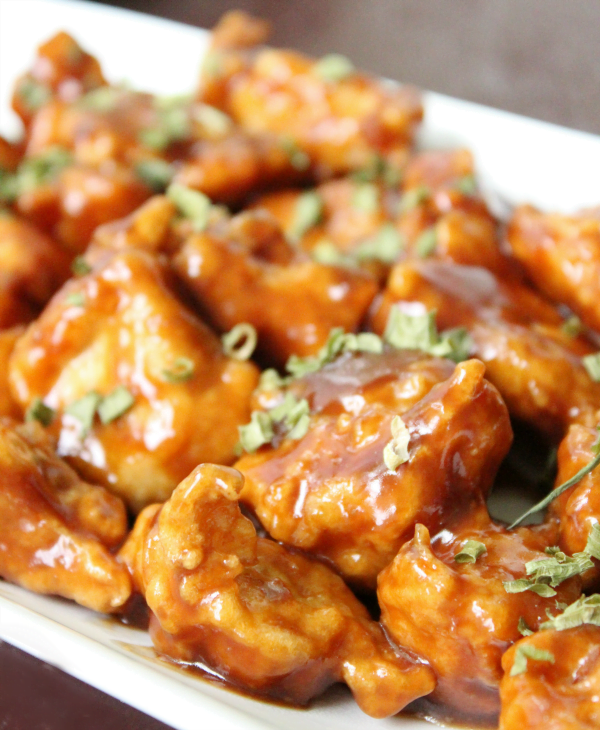 Here is a breakdown:
First, you will bread your chicken pieces with a simple cornstarch and egg white coating. The mixture will be thick and bit gooey, but, let the chicken pieces sit for about 15 minutes. This will help the coating stick to the chicken.
Then, you fry each one in oil for about 5 minutes or so. Be sure to work in batches and don't crowd the pan. They will cook fast..keep a close eye on them! After frying, let them drain on a piece of paper towel or paper napkin.
Finally, coat the cooked chicken pieces in a so very delicious sweet and tangy sauce. So good. 😋
Serve with brown (or white rice) and a broccoli and your dinner dilemma is over.
Simple, delicious with tons of flavor. This one is a great addition your dinner rotation!